Updated information on new features, 2020 models and pricing, and our plans entering 2020.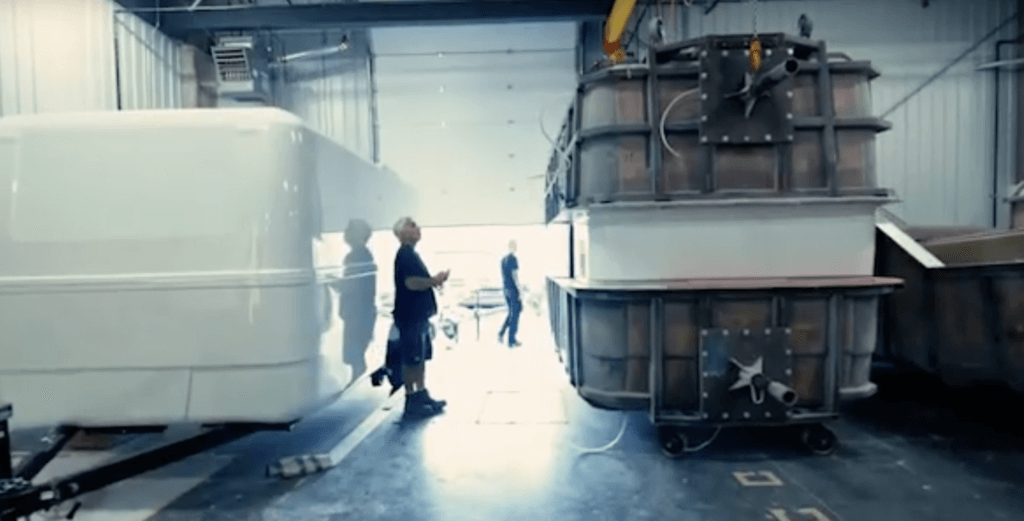 Hi all –
First, Karl and I would like to thank everyone who took the time to review the new site and post feedback in the Forums and on Facebook.  We have been watching the feedback intently, and have answers for most of your questions today.
Jan/Feb 2020 offer
While we work through our switch to 2020 pricing, we are offering 2019 pricing for base and options to all customers for orders with Jan or Feb dates.  Feb is now open for orders.  01 March 2020 is the cut-off date to retain 2019 pricing.
Pricing for 2020
The base pricing we display on the website and in brochures moving forward will be in US funds.  Canadian prices will be displayed as well, and for Canadian customers your build sheets will still be in Canadian funds.  The reason why we are switching is to improve our pricing competitiveness in the US market.  More than 70% of our business is US based.  Customers can pay in either USD or CAD.
New Standard Features
The big change is that we've streamlined the windows and insulation.  Originally an option for additional insulation and Thermal glazed windows, we've now made that standard for all of our models, with the option to upgrading to frame-less windows.
New Models and more for 2020
A new alternative floor plan for the Escape 21 is currently being created for production.  The team has built the first mock-up, and we should be in a position to share images and a description before the end of October (Q4 2019).  We previously described it as a 'Limited Edition', however we have not settled on a name, or the number we're willing to build.
A new longer trailer is being developed.  Leveraging our new research and development team, this trailer has a number of much-asked-for features, including a walk-around bed. This will be a brand new mold, with the goal of entering production by Q2 2020 and yes, it's an Escape-style design.
And a boat?  Yes, we are carrying a boat built specifically for Escape.  Our goals are two-fold; to determine market interest, and expand our offerings through our Chilliwack factory.  Our brochures and website will be updated in October once the final details have been worked out.
More Pre-builts. More Style Options.
Every trailer we build is built to our customers specifications.  That process takes anywhere from 90 days to many months depending on the customers timelines.  Beyond display models, we are often asked about inventory where customers do not need customization.  For that reason we will be stocking our most popular Escape trailers at our Chilliwack factory, and expanding the number of locations people can find an Escape.  We're not supplying dealerships, but we are making more pre-built inventory units available.
Lastly we are also introducing 5 new style packages for our base models with new fabric, flooring and Formica options.  More on that later in October, check the website for details.
Expansion to the US.
We are actively pursuing a display, service and orientation type facility in the United States as part of our 2020 strategy.  The final shape of that expansion is still being determined,  it's our goal to make picking up your trailer that much easier.
Expand the Rally's – Osoyoos and in the US.
Our head office will shut down this year so that everyone you get to know when buying a trailer, will be on hand for the Osoyoos BC event.  We will have display units on hand for all of our trailers and you'll be able to test drive out boat on the lake.  We've started the event planning, and will post more in November when we set up registration.  Our Sales & Service team will be on hand for support and to tackle any minor repairs you might need.
As part of the US expansion plans, a second Rally is in the works.  Karl and I will be down at the end of October for the Pine Knot Rally in Texas, in part scouting locations for next year.
Questions from the forums and Facebook:
"The maple leaf appears to be fading." – Using the maple leaf in the right place, and in the right context is important to us.  It's actually not part of our trademark, but has been used that way since the company has been founded.  It will remain a visible part of our brand advertising, including on the back of each of our trailers, proudly built in Chilliwack, BC Canada.  The tire covers will always be in stock 😉
"Single Price List" – Yes, we're building one to make it easier to compare features and pricing.  It wasn't ready for the launch of the site.
"making the process less friendly by having us sign up" – This was a hotly debated change to the process of ordering a trailer, which we continue to review based on your feedback.  Last year we implemented software to help us manage the sales process, and improve the speed in which we communicate with customers, and ultimately predict the sales volume for planning.  We agree that keeping it simple is the way to go, and we're reviewing how to best implement that.
"Also, what is the slider thing on the big trailer?" – It will be updated to show a greater range of options and changes – it didn't make the cut-off deadline for launch.  We also invested in a larger online tool, that would enable you to swap colors and fabrics and see the change onscreen.  The problem was it only worked – poorly – on desktops.  We decided to go back to the drawing board.
"posting on Facebook or the forums" – any announcements moving forward will be duplicated on both the forums and FB for both audiences.
"errors in data" – we're very aware, and making edits this weekend and on Monday.  Thank you!
As always, thank you for the incredible feedback.  
Regards,
David Desjardins
Director, Sales & Marketing