3-Step RV Buying Process: Before, During, and After Purchase
Shopping for a trailer can be tough. There are so many options that can make the choice overwhelming. Which cabinetry do you want, or do you want more spacious accommodations, or a vehicle that can make it up steeper mountains? Shopping doesn't need to be difficult. You deserve the chance to see all the sights you have your eyes set on, from the Grand Tetons to Banff National Park.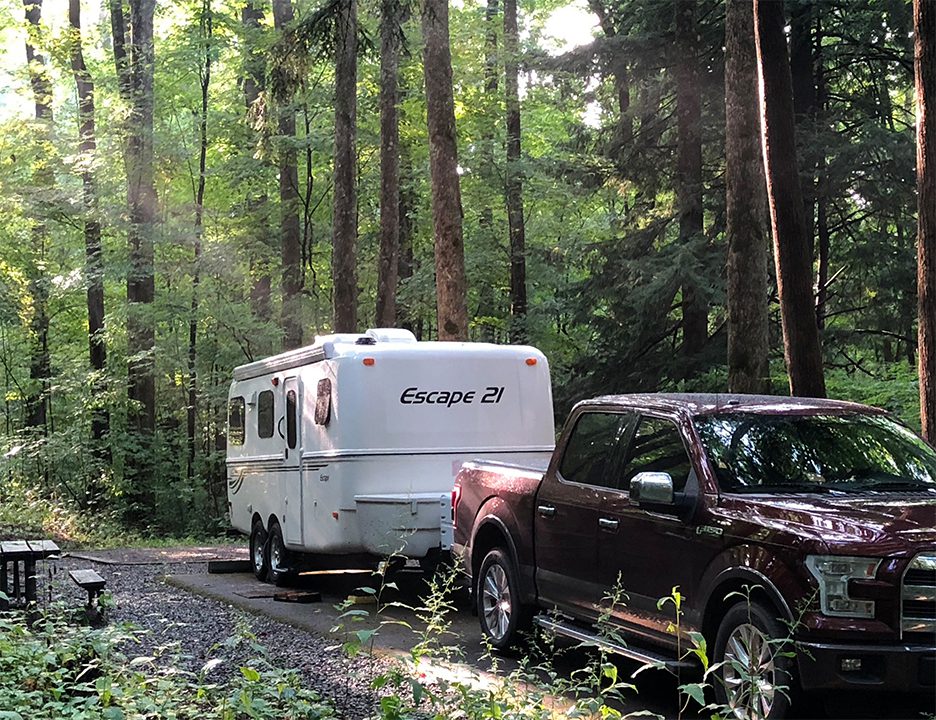 Tools to serve you through your 3-step RV process
Step 1: Before
If you're new to traveling or looking to upgrade your tent to a trailer, look no further. You'll find the solution to all of your camping needs below.
Best interests at heart
Look for a manufacturer that has been in business a long time and has an excellent reputation
. Watch out for commission-based salespeople, too.  Don't get blindsided and upgraded into a rig that you don't have your heart set on. Escape can guarantee that your specialist is trying to get you the best RV for you instead of up-selling you for commission. 
Reviews

 
Reviews allow you and us to gauge customer satisfaction. When we receive feedback, we take it to heart and make sure your purchasing experience is exceptional, instead of dreadful.
RV types
There are many RV types on the market to choose from, depending on whether you prefer a small compact, lightweight travel trailer or a larger fifth wheel that sits over the truck's bed. Deciding which trailer is best for you is an important decision. Not sure what RV is best? Check out our quiz. 
How to see your trailer
When it comes to choosing your trailer, we have all the options on the table. You can look through our catalog or view an Escape 4 different ways.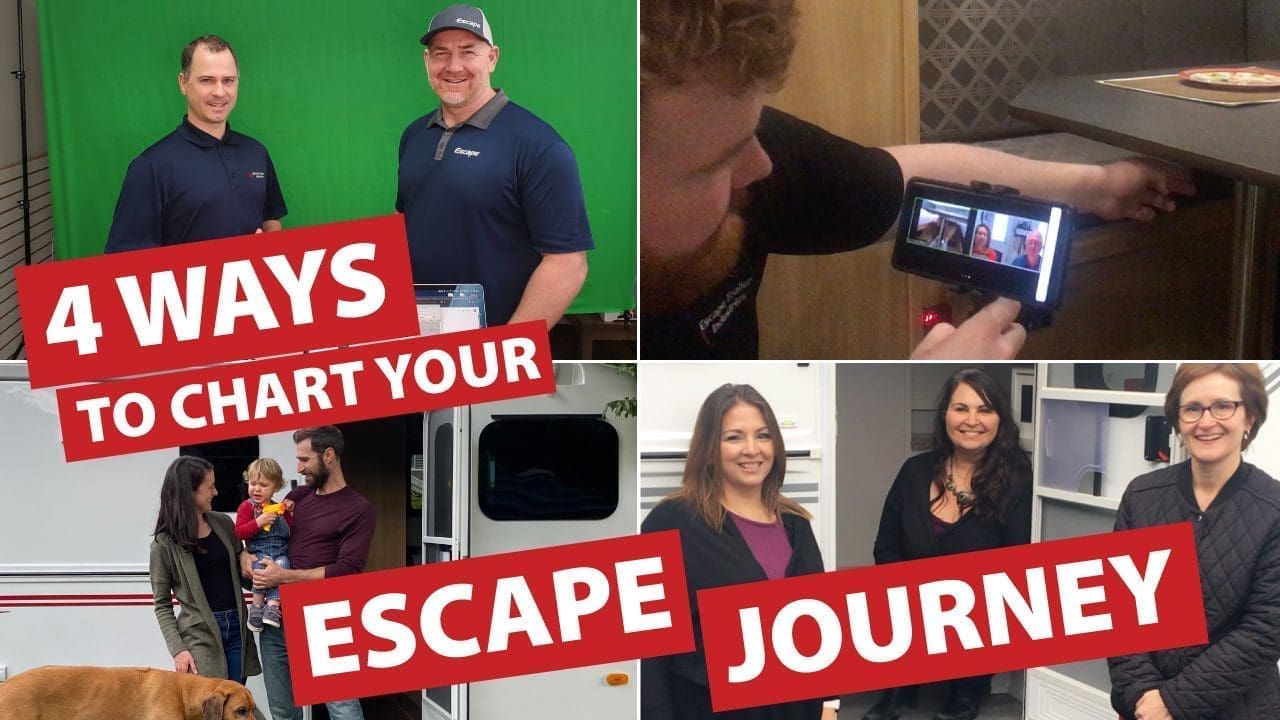 Once you are ready to order an Escape you will need to place a deposit. This secures your production slot. 
Step 2: During
Every customer will work with one of our three wonderful specialists (left to right), Melisa, Joldie, and Linda. During your time with them, you will configure your trailer, answer questions, and make sure you are 100% confident about your purchase. We never want you to feel pressured about your choices.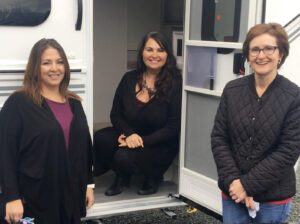 RV finishes 
Buying a trailer is an exciting step, so you want to make sure you purchase something you love that fits your style. Do you want a unique trailer personalized just for you or pre-styled? 
You have unlimited personalization choices for your Escape Trailer, except for cabinetry and trim choices.  You can create the perfect home-away-from-home. 

What are your options?
Unlimited flooring

Unlimited countertops

Unlimited fabric 

3 Cabinetry choices 

7 Tim choices

Common questions
It's important to keep track of all your questions, so you feel 100% comfortable in your journey. Look for honest responses to them and that no manufacture or dealership avoids answering one. Transparency and honesty are essential qualities to look for. 
If I'm from the US, do I need to pay Canadian taxes?
No. You will only need to pay state taxes because the product is being exported to you.
How do I pick up my trailer?
In the United States, you can pick up your trailer at a Hub location, or we'll meet you at Sumas Washington, or you can arrange a custom delivery. 
In Canada, you can arrange a custom delivery or pick-up at Escape Trailer HQ in Chilliwack, BC.
See more common questions here. 
Step 3: After
Become an Ambassador 
The Escape Ambassador Program gives you the opportunity to showcase your trailer and give the benefit of your experience to potential customers in various ways.  No matter which approach you prefer, we offer rewards as a token of our appreciation.  
Warranty
We offer a two-year warranty. Our trailers are built for longevity with craftsmanship that ensures maximum resale value.
You'll also have lifetime support for parts and service to keep you going to all the locations you've dreamed of.
Trip recommendations
Change your tow vehicle oil every 3,000 miles

Make sure your battery is charged – you'll be remotely camping and you don't want to get stuck alone on a mountain road

Always have more water than you need

Maintain your wastewater system

Make sure brakes are working – they have a lot of additional weight on them

View our videos for additional information. 
Lifetime after-sales support
Don't hesitate to contact our support staff to help you after your purchase! Our staff is here to assist past, present, and future customers. It's a guarantee. 
Get lost in the wild
There's nothing better than exploring new landscapes, seeing the desert for the first time, or exploring the coastlines, while fog rolls in over the sand. Now you can enjoy new experiences, escape the harsh backdrop of city noises, and embrace the sound of nature.
To receive our newsletter by e-mail, please click the "Subscribe" button in the footer below.