New Dometic 3 Burner Oven
The Dometic R31 17" 3-Burner Oven has been added as an optional feature to our E21, E21NE and the E5.0 models.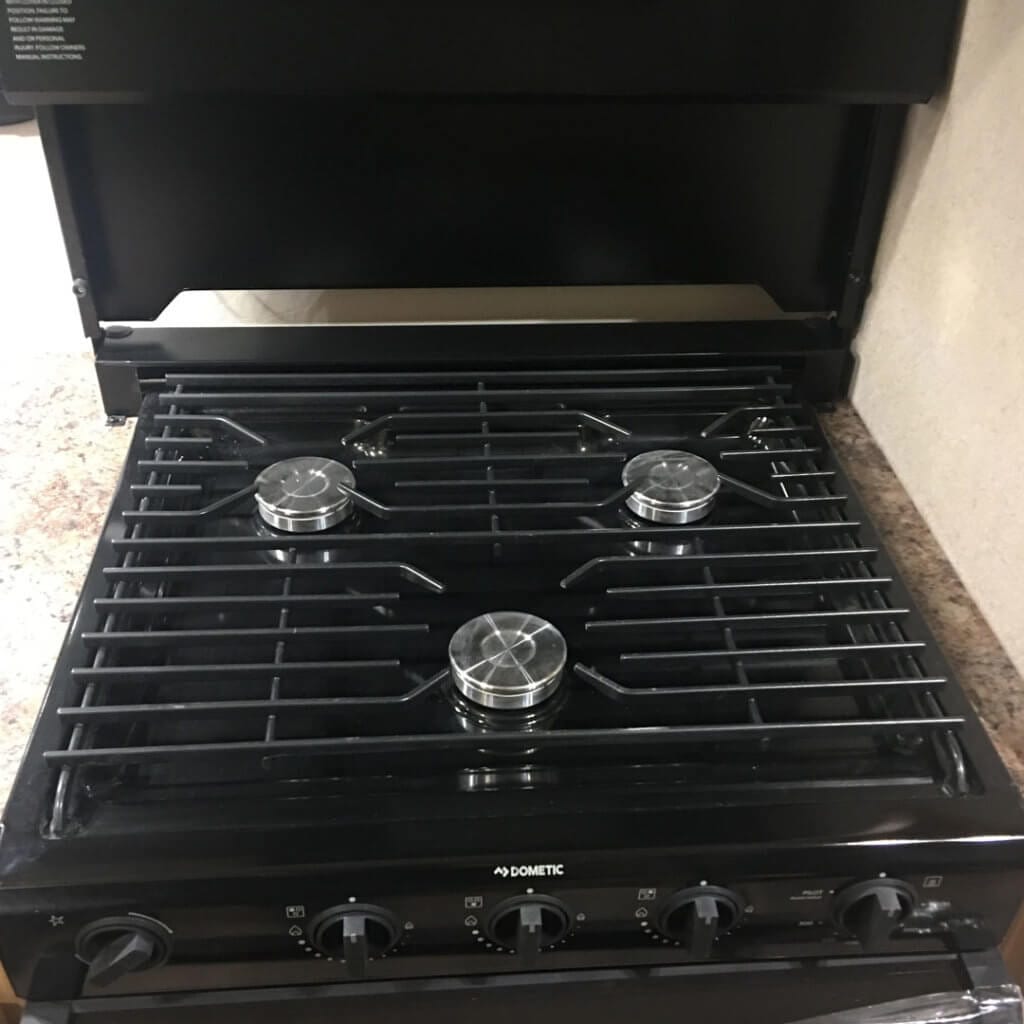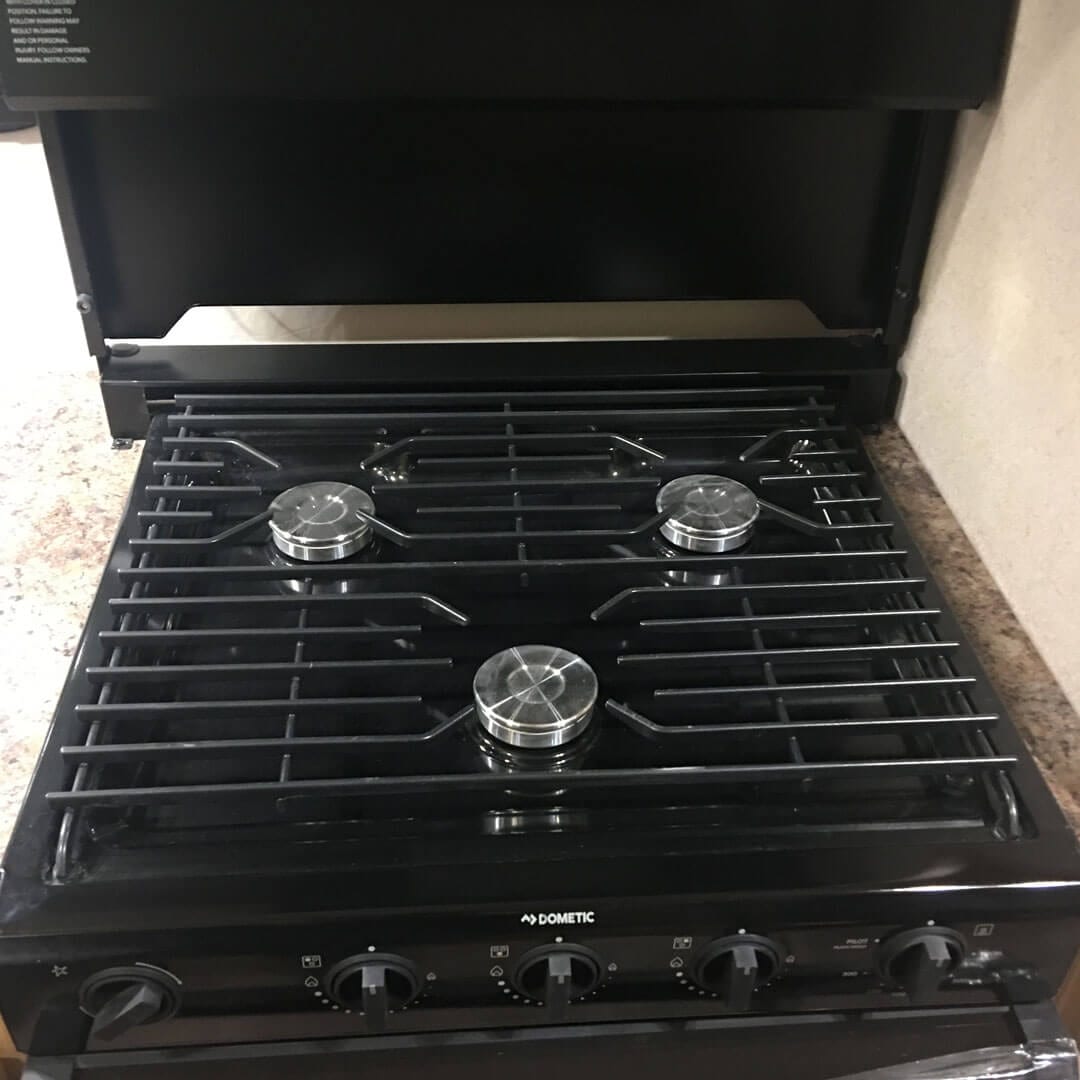 The Dometic R31 17" 3-Burner Oven has been added as an upgrade option to our E21, E21NE and the E5.0 models. The Dometic brand is well-known in the RV and boating worlds as supplying high-quality cooking and refrigeration appliances at competitive prices. Their mobile cooking line of products is known for their stylish looks and high-efficiency which is important when using propane.
The Dometic 3 Burner Oven has a centralized high output burner and improved flame distribution. The one-piece flat wire grate construction gives 33% more usable surface area for pots and pans and included an ergonomic oven handle and optional stainless steel insert.
Some of the features of this oven/cooktop include:
Powerful 9,000 BTU front burner
6,500 BTU rear burners are great for simultaneously cooking side dishes
Sealed burners make cleaning easier
Linear Burner Valves are easily adjusted on all burners for a wide range of flame settings
Piezo igniter makes lighting the range easier
The Dometic Oven Range 3-burner is equipped with piezo ignition and flat wire one-piece grates. Sealed burners prevent spills from collecting under the range top and make cleaning easier. The high output in the front and rear burners cook food quickly. Includes built in broiler and toaster. The centralized high output burner location allows for the convenient use of a variety of pots and pans. The residential-like port configuration provides better flame distribution to cook food more evenly. The new stove covers being installed will give you more usable counter space when the stove is not being used.