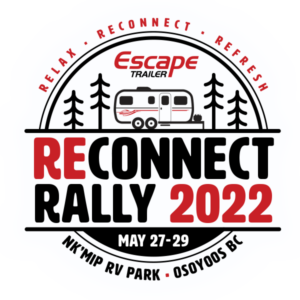 Quick update on the Escape Rally!
Schedule
We have finalized the schedule for the Rally, please see it here.
There may still be some last-minute tweaks and we will have a printed schedule for you at the Rally. 
Wine Tour
Thank you to everyone who signed up and paid for the wine tours. We have e-mailed confirmation of the date and time for your tour, if you did not receive an email please email me (Sharon) by replying to this email. Please bring a bottle of water since it may be hot and we would like you to stay well hydrated. This paid opportunity has now been closed.
T-Shirts
Thank you to everyone who signed up and paid for the Rally T-Shirts. We have ordered them and will hand them out at the Rally. T-Shirt orders are now closed.
Golf 
Due to high demand, we will now meet at 9:00 am (not 9:30 am) at the Sonora Dunes www.sonoradunes.com If you would like to reserve an electric cart or pull cart (walking) please email me (Sharon) directly by replying to this email. 
Bike / Hike
This is coming together nicely and we show more information on our website under the bullet points for Saturday May 28th here. 
Modifications 
We know that some of you have done wonderful modifications to your Escape Trailers and are happy to share your expertise. We will be giving out balloons and string to attach to your trailer. If the balloon is up, it means you are interested to share your knowledge. That can be anything from a self-made curtain to an extensive solar solution. It's a great way to connect and make more friends!
Swap Meet
You bring the items you are interested in swapping. We will provide Clubhouse A as the location for this event. 
Escape Provided Dinner (Friday)
We have ordered food for both vegetarians and carnivores for Friday evening. We will have plenty for everyone and look forward to enjoying a meal together with you! 
Thank you for the many volunteers who signed up to make this event a success! Feel free to reply to this email should you have any questions.

Kind regards,
Sharon
Hello Escapee,
Quick update on the Escape Rally!
We would like to firm up the amount of vegetarian and meat dishes for the dinner provided and paid for by Escape on May 27th. 
Please select your preferred choice for yourself and your family members here. Please do so today. Thank you!
Rally Q&A
Rally Recon is on! In Mid-April Karl and Harrison visited beautiful Osoyoos, BC! While on the trip, they checked out the camp facilities and discussed some of the events/plans for the rally! Stick around to the end of the video to see some gems around town! Join us as we highlight the desert town of Osoyoos. Watch more here.