Upcoming Events, Rallies, and Shows
Hoosier Hospitality (Formerly Brown County)
This is the formerly known as Brown County Rally. We are going to Versailles State Park this year. It's time to make your reservations. October 13-15, 2023. Section C as your first choice,, followed by section b. It will be more Rally friendly so we can all be closer together. Hope to see you there.
View more details here. 
The Falling for Fiberglass Rally is no longer in Cherokee NC and is moving for 2022 to Creekwood Farm RV Park in Waynesville NC very close to Maggie Valley and minutes to Ashville. 
View more details here. 
Mississippi River Rendezvous
Nine years in the running, we will again be hosting a Midwest rally on the Mississippi River. We have gathered for many years on the Mississippi River, famous explorers may have camped on the same location. Names like Father Jacques Marquette and Louis Joliet are common to the area and for a reason.
Thomson Causeway in Thomson, Illinois will be the location. For those who have not attended, the campground is an Army Corp of Engineers facility located on the main channel of the Mississippi River. To get a flavor you could search for Mississippi River Rendezvous on this forum, and you will find stories and photos of previous events.
View more details here. 
Wine Country Fiberglass Trailer Gathering
Gallagher Lake Resort. This popular resort is located 8 minutes north of Oliver and 22 minutes south of Penticton, British Columbia, Canada.
View more details here. 
7th Annual Florida Egg Rally & S'More
January 13 – 16, 2023
Live Oak, Florida
Spirit of the Suwannee Music Park & Campground
3076 95th Drive, Live Oak, Florida 32060
Rally Facebook page: Click Here
Campground website: Click Here
Join Samuel and Harrison from the Escape sales team who will be on-site at the rally to answer questions and discuss all things Escape. There are a number of Escape customers booked into the rally and trailers tours will be available.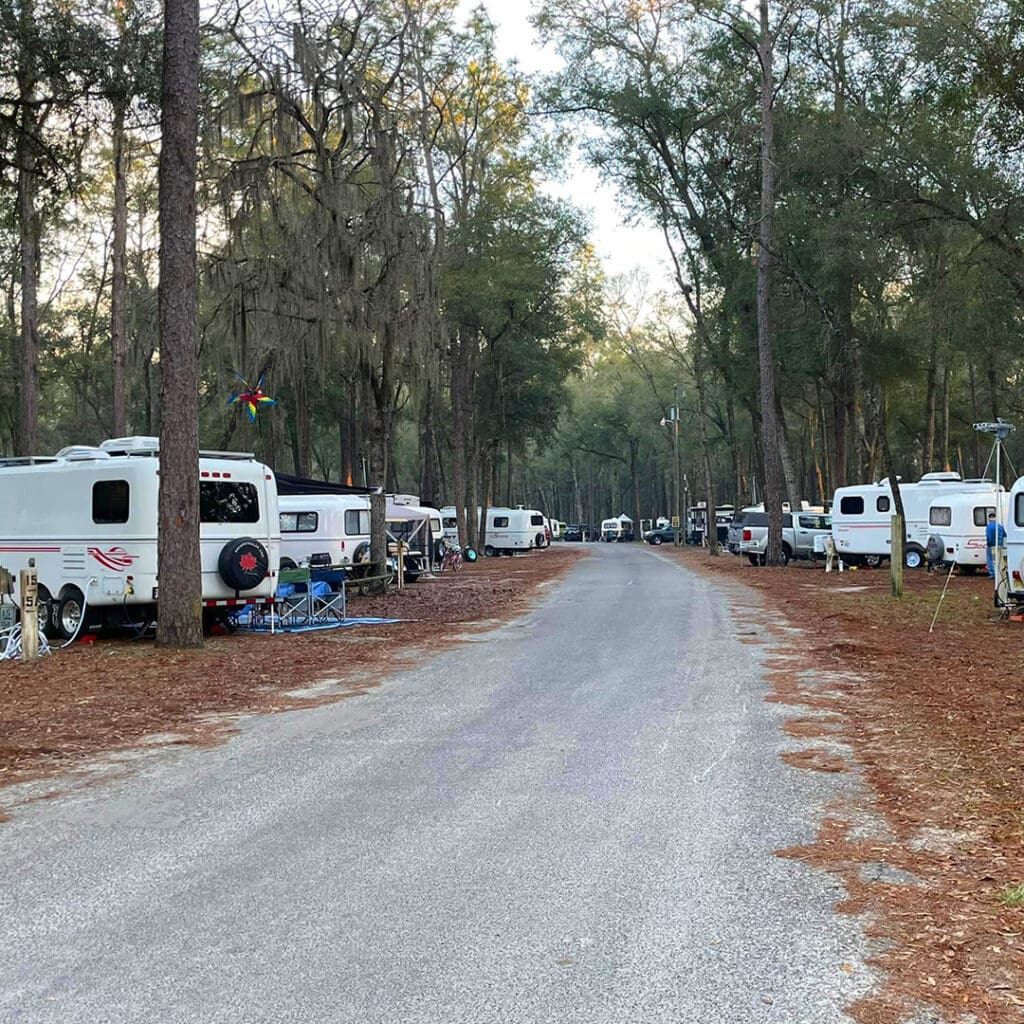 2023 Florida RV Supershow
January 18 – 22, 2023
Tampa, Florida
Florida State Fairgrounds
4800 US Highway 301 North, Tampa Florida 33610
Show website: Click Here
Although Escape will not have a booth at the 2023 Florida RV Supershow, we have made it easy to see an Escape if you are attending the show while in the Tampa area. We have seven Escape ambassadors in the greater Tampa area that are ready to show you their Escape trailers. Please click the link below for more details on how you can connect with an Escape ambassador in Tampa.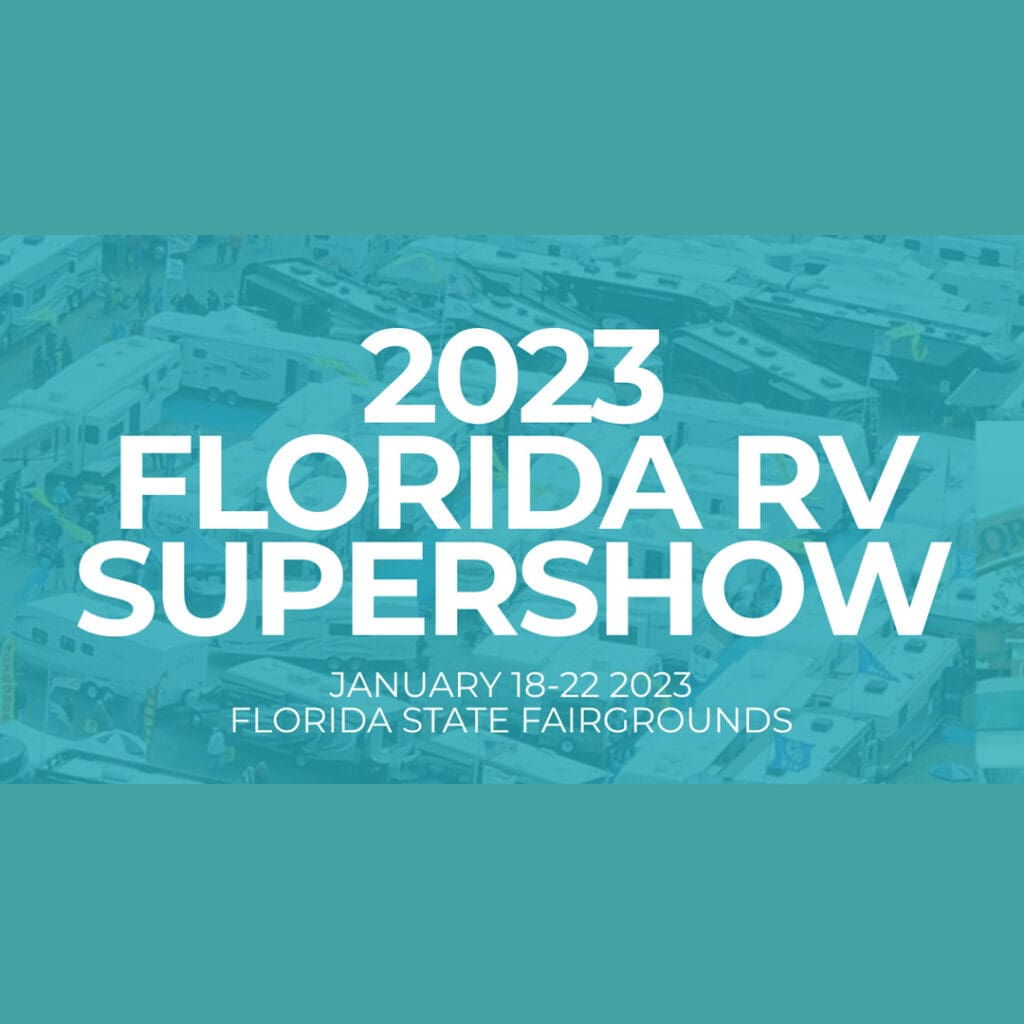 February 16 -19, 2023
Abbotsford, British Columbia, Canada
Tradex Trade & Exhibition Center
1190 Cornell Street, Abbotsford, B.C.
Show website: Click Here
If you're in the Lower Mainland of BC or the Seattle area you'll want to make the trip to Abbotsford BC as we'll be attending the Early Bird RV Show & Sale at Tradex from February 16 – 19. Come and explore two Escape models and the Escape crew will be on hand to help answer any questions.
The annual 4-day event showcases informative travel seminars, the latest in RV trends and products and the newest and best RV models. Learn from practical how-to RV seminars, ranging from troubleshooting maintenance problems to easy-to-incorporate driving tips and more. Also, don't miss Brian Misko from House of Q, a world-champion BBQ competition winner on stage as he gives instructions on cooking on the road.
Thursday – Saturday: 10 am to 9 pm | Sunday: 10 am to 5 pm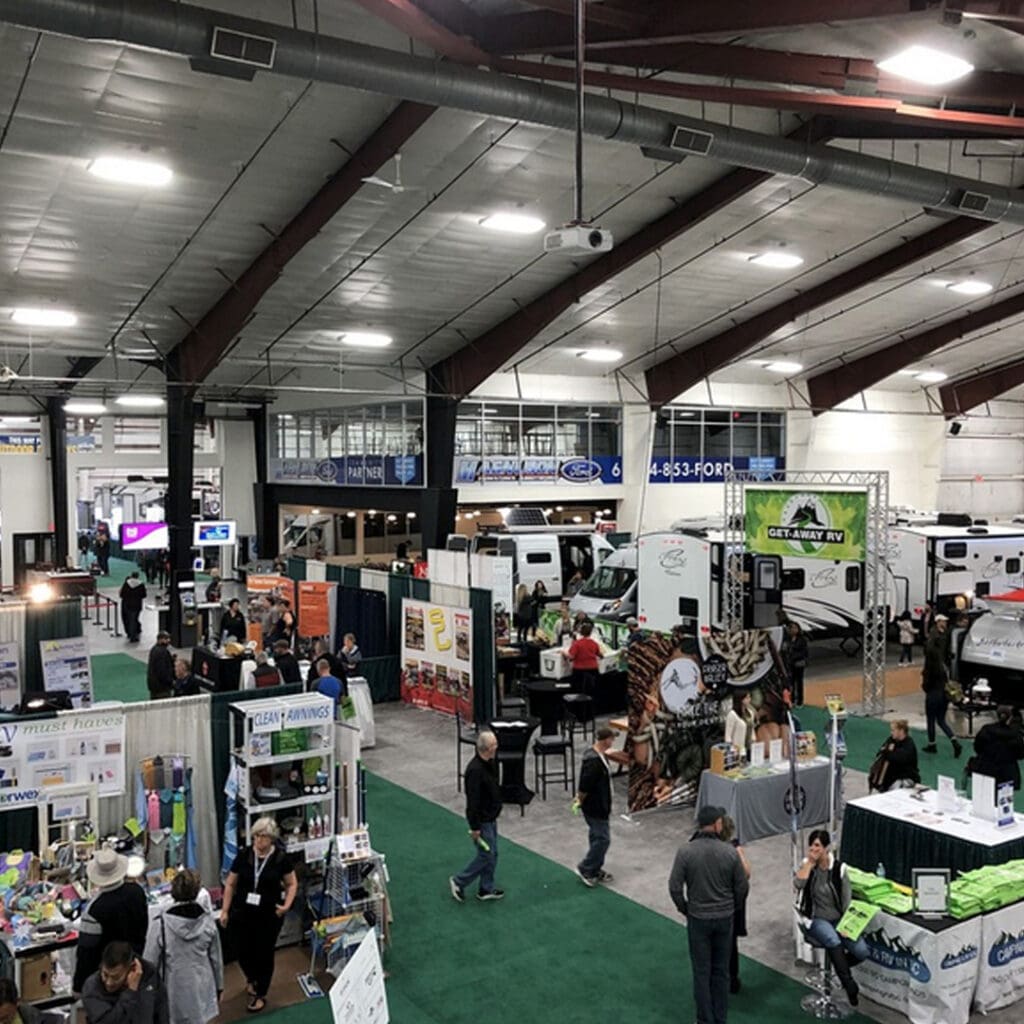 Victoria Outdoor Adventure Show
April 21 – 23, 2023
Victoria, British Columbia, Canada
West Shore Parks & Rec
1767 Island Highway, Langford BC
We'll be attending Victoria's first annual Outdoor Adventure Show and we're bringing an E21C and E5.0 to display. The Escape crew will be on hand to answer any questions and to help show you our trailers. Drop by our booth for some great Escape swag!
This show is the newest, largest and most diverse of its kind in the Greater Victoria area, will stimulate and excite your interests in everything the great outdoors have to offer.
There's sure to be something for everyone! Featuring over 35,000 SQ/FT of everything from: RV's, Power Sports, Fishing, Bikes, Hunting, Boats, Roof-top Tents, Adventure Sports, Water Sports, Camping, Survival, E-Bikes, and more!
Friday April 21 – 1:00pm – 8:00pm
Saturday April 22 – 10:00am – 6:00pm
Sunday April 23 – 10:00am – 4:00pm
Admission is $5 at the door.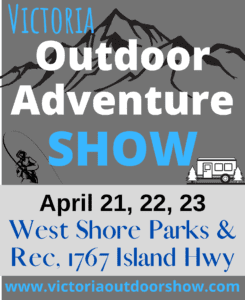 2023 Escape Trailer Rally in the Valley
May 26 – 28, 2023
Osoyoos, British Columbia, Canada
Nk'mip RV Park & Campground
8000 45 Street, Osoyoos, BC V0H 1V6
We'll be releasing more details on our Rally in the Valley page as we get closer to the rally. Please visit the 2023 Rally in the Valley page for more details and link for booking your spot at the link below.