A limited number of pre-built inventory models are produced each year.  Escape Trailer Industries make these available via RVT.com. Click the links below to review the availability and features of each trailer.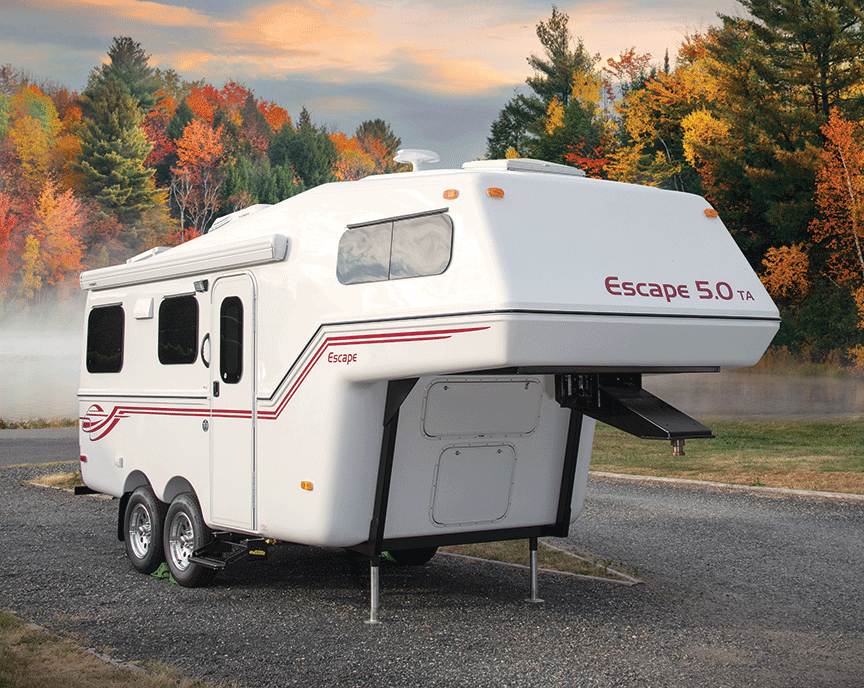 About Inventory Units
Escape Trailer Industries produces a limited number of pre-built trailers for direct sales. All models include our basic features, while some have limited customization already added. Please see the build sheets below for details. Types include:
Display units have been used at our showroom.
Pre-builds or Inventory are units specifically built for inventory.  Feature sets differ from model to model.
Road Demo's are units with a limited amount of mileage, used for trade shows and rally's.
Can they be customized? A limited number of aftermarket changes may be possible. Please contact your sales associate for details.
For our US customers, please allow up to 2 weeks for paperwork regarding importation and licensing. Escape Trailer Industries will help you with the importation process
Get in touch to secure your Escape or to find out about current promotions!
Not finding what you want?