Escape Trailer builds high-quality fiberglass trailers that are "Built for You".
Save time, money, and stress by choosing the most popular Manufacturer Direct travel trailer in North America.
No dealers, no commissions, no hassle. Escape.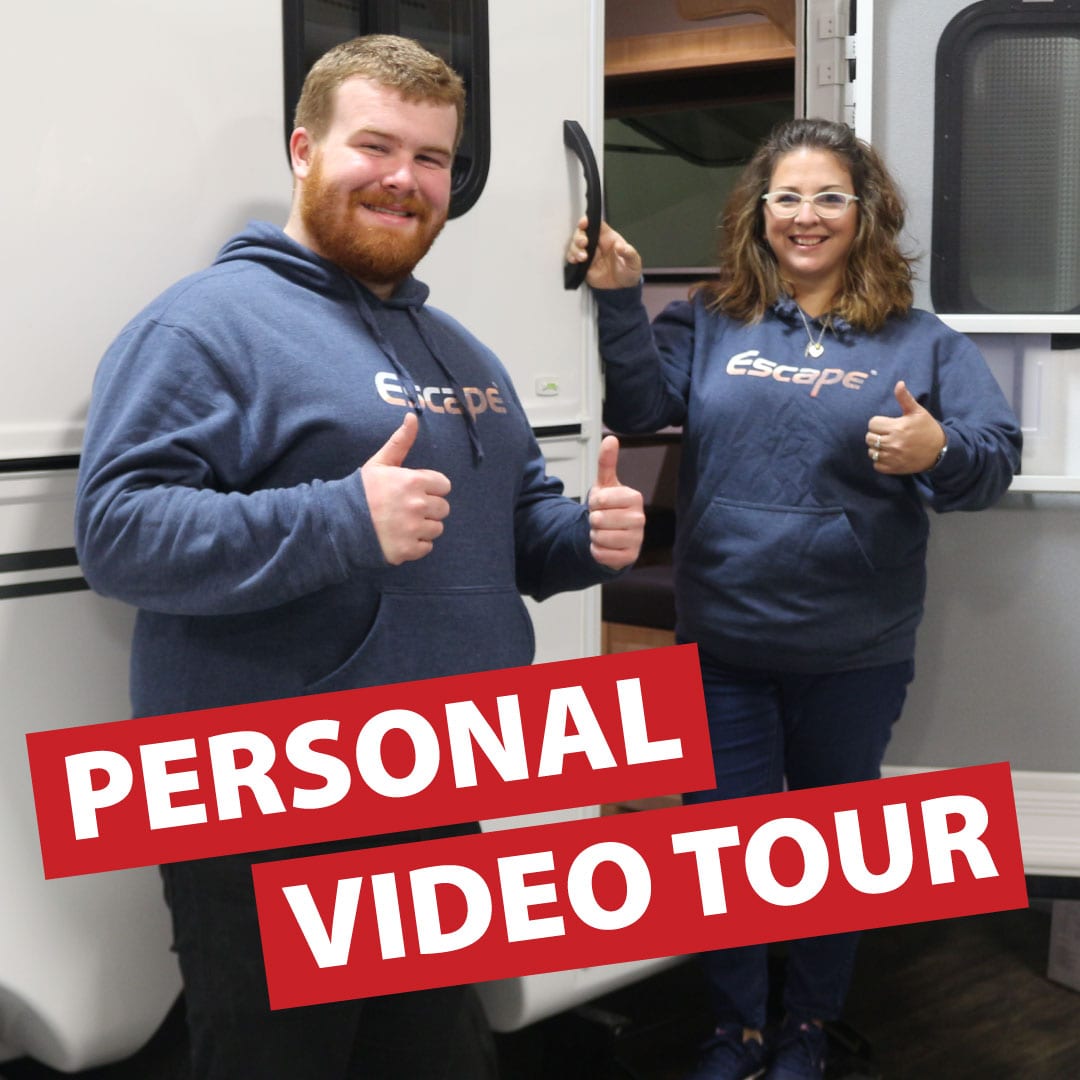 Book a personal video tour with Harrison or Melisa and walk through any model you chose! Compare our showroom models and see what trailer suits your camping style the best.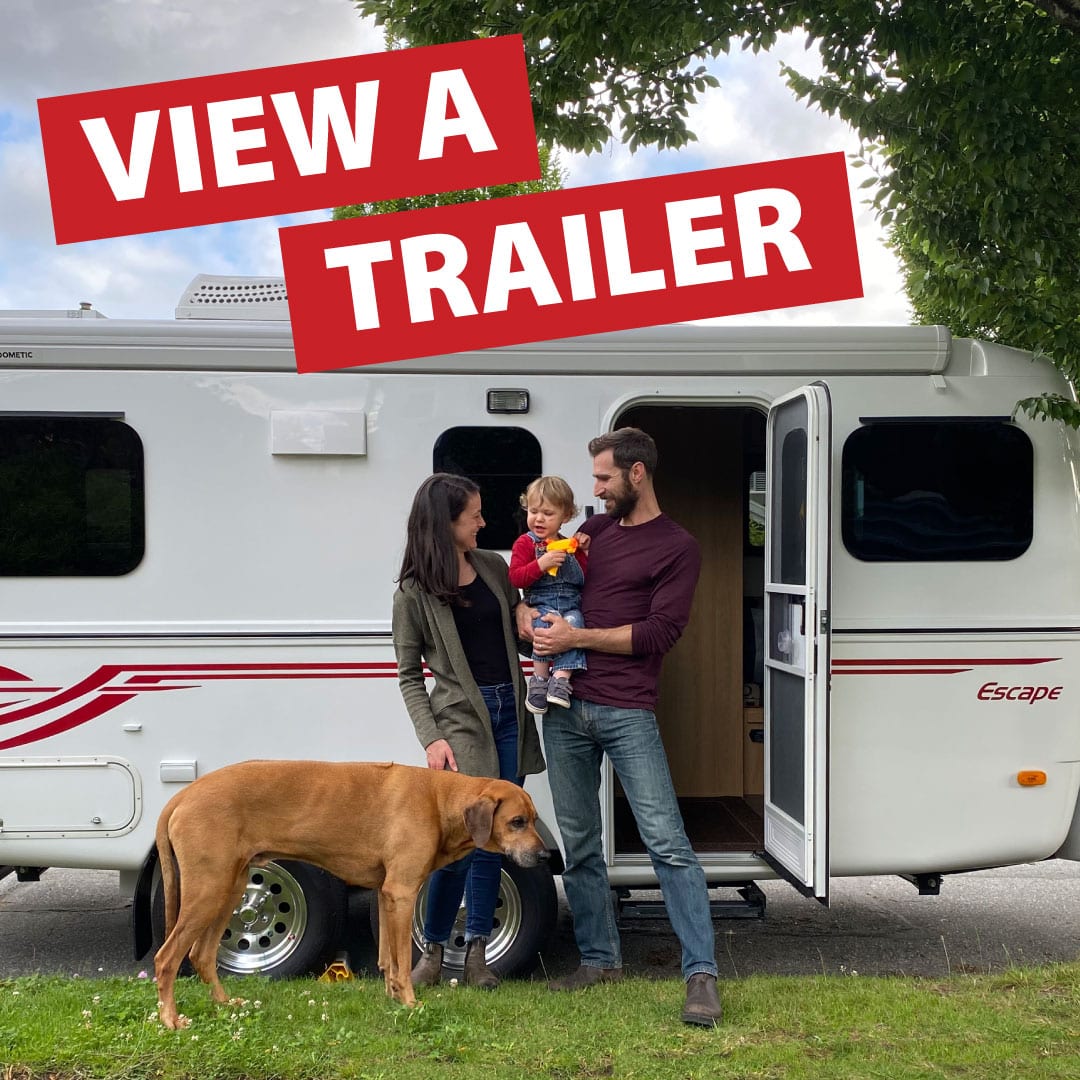 We have over 1500 Ambassadors who love to show their trailer. Our ambassadors are following COVID protocols for their area and will work with you to find a date or a method that keeps everyone safe.
Not sure what model you want to see? Full line-up below