Order Your 2022 Escape Trailer Calendar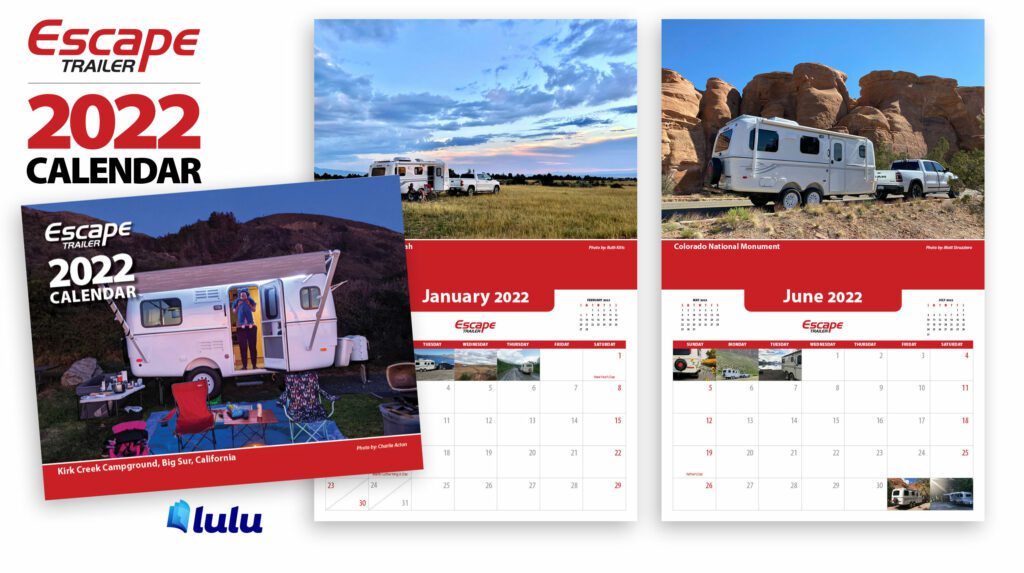 To order the 2022 Escape Trailer Calendar please click below.
The 2022 Escape Trailer Calendar is now available for purchase! This beautiful calendar features Escape trailers in a variety of breathtaking locations along with a couple of interesting photo collages of Escape People, Kids, & Pets and Escape Sunsets! All the photos used in this year's calendar were sent to us by Escape owners through our Photo Contest page during the past year.

Any customers with completion dates in 2021 and 2022 will receive a printed calendar from us through the mail.

We're also offering a print-on-demand version of these wall calendars through Lulu.com for $14/USD and $17.82/CAD plus shipping. Use the button to connect to Lulu to order as many calendars as you want and your order will be shipped directly through the Lulu bookstore.