RVer Fitness: 7 Easy Workouts You Can Do on the Road
Headed out in your RV for a long, relaxing trip? As you drive, you are not getting much exercise or burning many calories, so you may want to find a way to do both. A good, daily workout helps to keep you mentally and physically healthy, along with relieving stress. So find a routine that you like, because if you enjoy it, you are more likely to stick to it.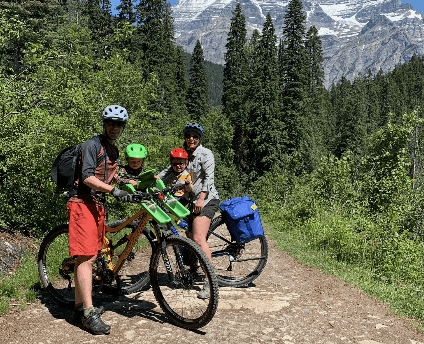 Workouts You Can Enjoy On-the-Road
1. Walking and hiking are an RVer no-brainer
It is almost a no-brainer to try walking and hiking. A two or three-mile walk is easy on the body while keeping you active and burning calories. Try two a day, one in the morning and one in the evening.
Staying in a park with hiking trails? Pack a lunch and some water, and explore the green unknown. This can be especially beneficial for traveling dog owners. Trails are usually well marked, and maps are almost always available. Get out of the campground and commune with nature.
2. Bicycling can prove a good cardio workout
Did you pack your bikes? There are few ways to better burn calories than a relaxing pedal around the park. It is low impact and after the purchase of the bike, fairly inexpensive. 
You have many choices when it comes to bikes: Multi-speed mountain bikes for those that want a great workout and single-speed cruisers for those that are a little more laid back. Just remember to pack your helmet as well, and bring along a small toolkit to help with flats and minor repairs on the trail.
3. Birding for the calorie-burning after a long day on the road
If you want to do a bit more than walking or hiking, give birding a try. A notebook to record your sightings, and a good pair of binoculars are all you need for hours of easy exercise.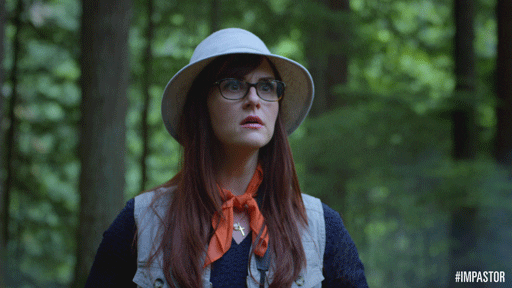 4. Winter workouts: x-country skiing and snowshoeing
When the weather turns cold and snow covers the ground, the adventurous RV straps on a pair of x-country skis or snowshoes. They do not take up much space in your RV and can give you an excellent calorie-burning workout when the meek are home sitting by the fire.
5. Pump iron on the go
A small set of weights can give you a great workout too. Dumbbells are especially good because they are smaller and easier to store. You can also try:
Resistance bands to exercise legs and arms: These will give you a good workout, strengthening muscles while burning calories.
Stability ball: This is a good way to stretch out your torso and improve flexibility, and you can deflate it when not in use to save space.
Splitting/caring wood: This is an excellent activity for developing strength and muscular endurance.
6. Downward dog & upping your flexibility: yoga
A relaxing and mind-clearing yoga workout is perfect for the RV lifestyle. Not only can yoga help you de-stress, but it can work those kinks out of your muscles and tendons that can develop after a day of driving.
 A nice yoga session helps you get in touch with yourself while you exercise your muscles and work on flexibility and coordination. And both are perfect for living in the smaller spaces of an RV.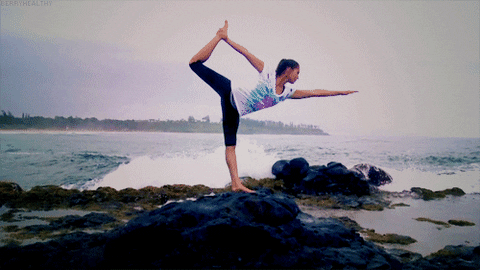 7. Get in or on the water
Whether you swim a lap around a lake or take a water adventure with a kayak or paddleboard, the resistance of the water serves the same purpose as weights, and high repetitions will burn calories and tone muscles in no time.
You are never too old
While age does have its effects, it doesn't mean that seniors can get a good workout, too. Make activities can give a good, low-impact workout. Just remember to take it easy and don't overdo things.  Exercising in moderation is the key.
At the end of the day…
You are on the road to enhancing your life, and regular workouts, at home or in your RV, can do exactly that. Make sure that your workouts are fun. If they aren't, you aren't likely to continue them very long. Work out with a friend or your dog, and don't overdo it. The more fun you have, the longer you will continue. And the longer you continue, the healthier you will be in mind and body.
To receive our newsletter by e-mail, please click the "Subscribe" button in the footer below.