Comforts of Home in the Great Outdoors
Of course, your camper trailer is your home away from home wherever you go but with a few tips and tricks, you can turn your campsite into the perfect escape you'll never want to leave.  Regardless if you're new at trailer camping or have been an enthusiast for years, a few small adjustments can make a big difference in your entire experience.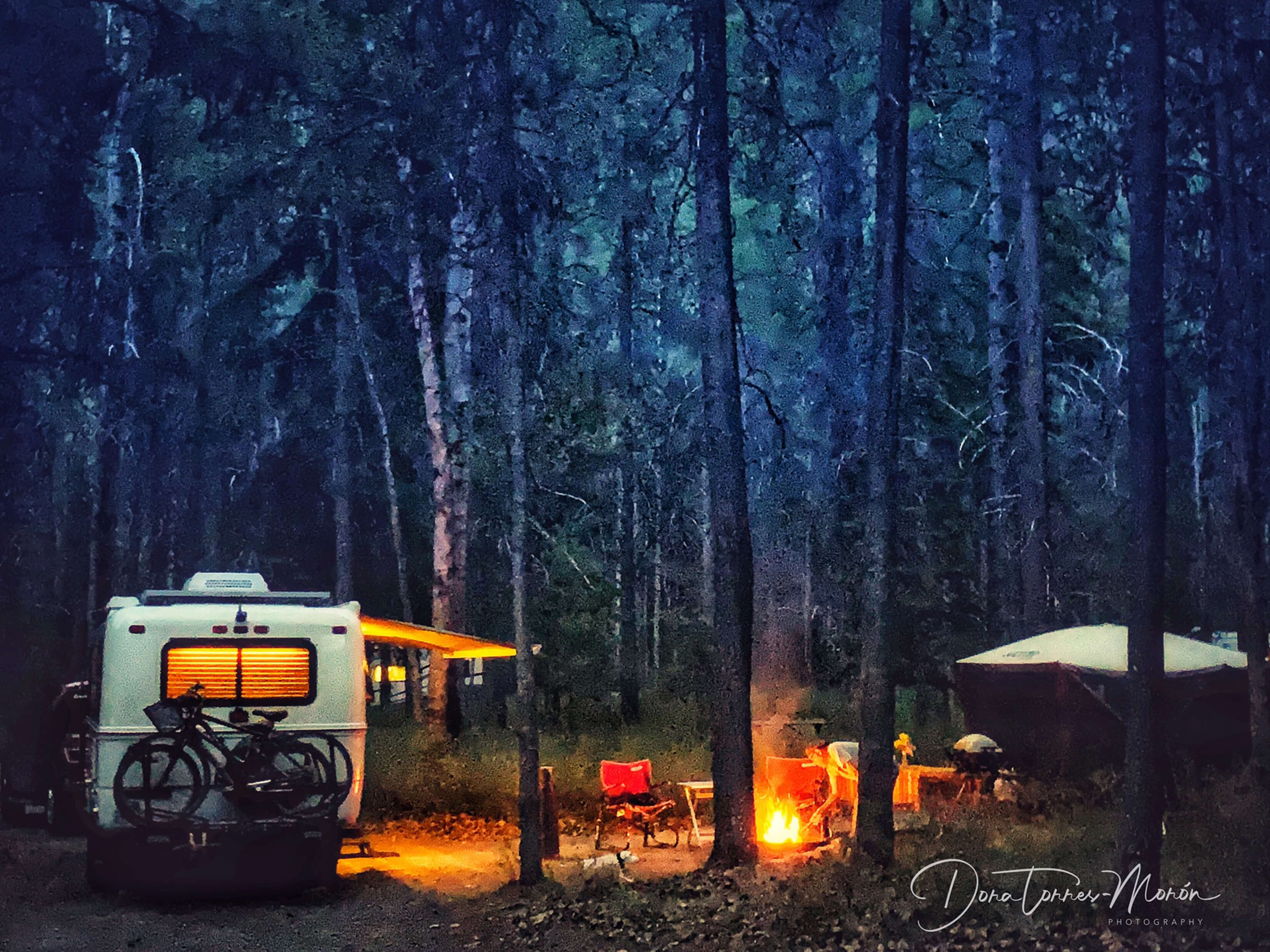 Tips for creating a cozy and comfortable campsite
Simple things like comfy chairs, decorative accents or simply the way you're set up can take your comfort to the next level.
Below are a few of our favorite tips to creating the perfect home away from home:
Setting up your campsite
The whole reason behind trailer camping is to enjoy your time in the wilderness.  Selecting a quiet spot nestled among the trees is the perfect start.  Setting up an outdoor area outside your trailer, almost like your front porch, is a great way to maximize your outdoor time.
Take advantage of any picnic tables that may be around your campsite and add colorful tablecloths that will brighten up the area and keep tables clean.  Setting up a camp table will also offer more space for snacks and offer a place to have a meal.
Add comfortable camp chairs or inflatable furniture with some lightweight blankets on the backs in case of a chill.  You may also consider hanging a hammock for quick (or extended) outdoor naps. Stylish and soft ground coverings can be placed for a welcoming feel and to help catch any dirt from going inside your trailer.
Having a nice-sized cooler nearby will also make it easy for you to grab beverages easily without having to enter your trailer each time someone needs a drink or snack.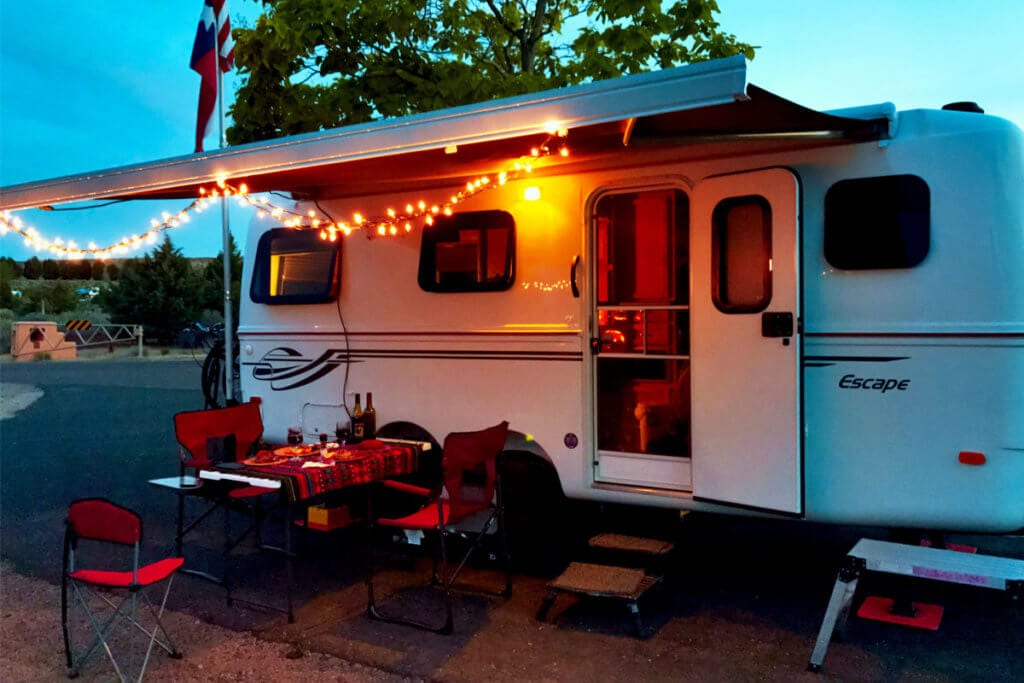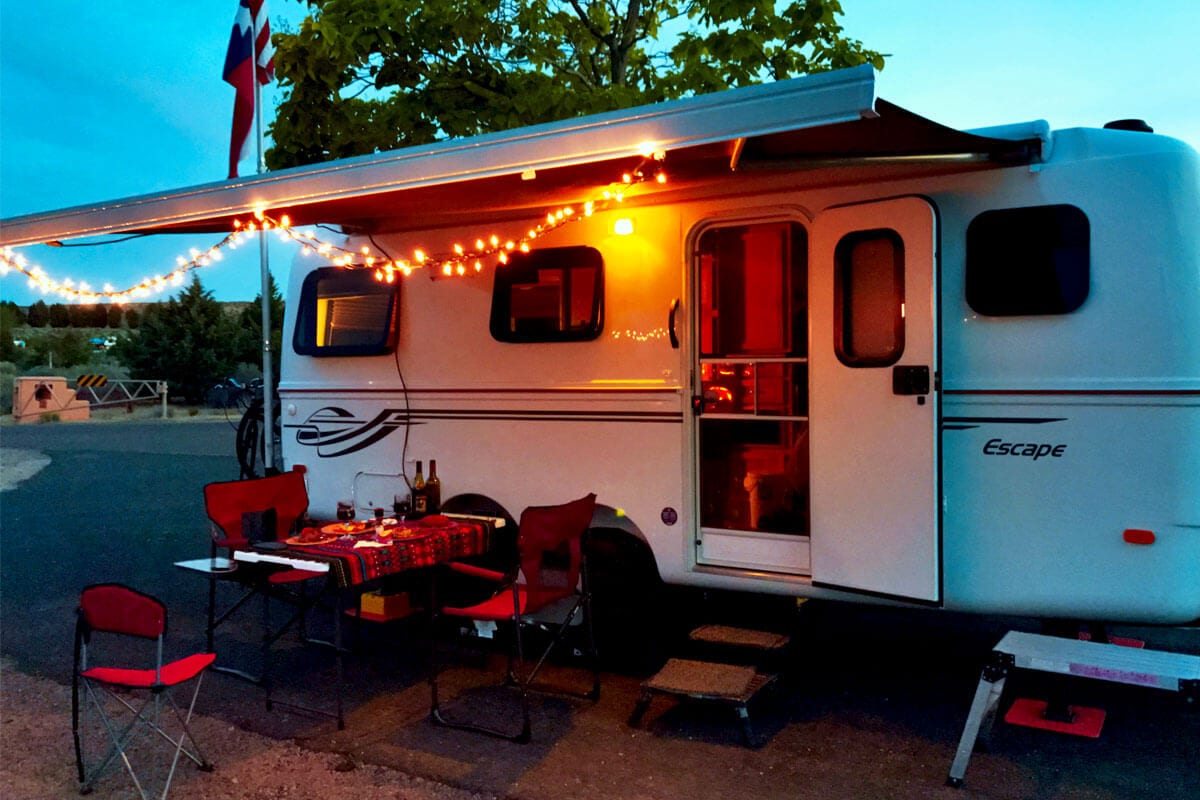 Going the extra mile
Lighting
Try hanging decorative LED strings lights from your trailer's awning to create a fun, festive atmosphere.  The lights are easy to store and will also help provide low levels of light to help you see where you're going.  Battery-powered LED lanterns will also look great.
Movie night
After a day of hiking, plan a relaxing outdoor movie night by hanging a plain sheet between two trees or even on the side of your trailer to create the perfect outdoor movie screen. An affordable outdoor projector makes it easy to watch your favorite movie under the stars.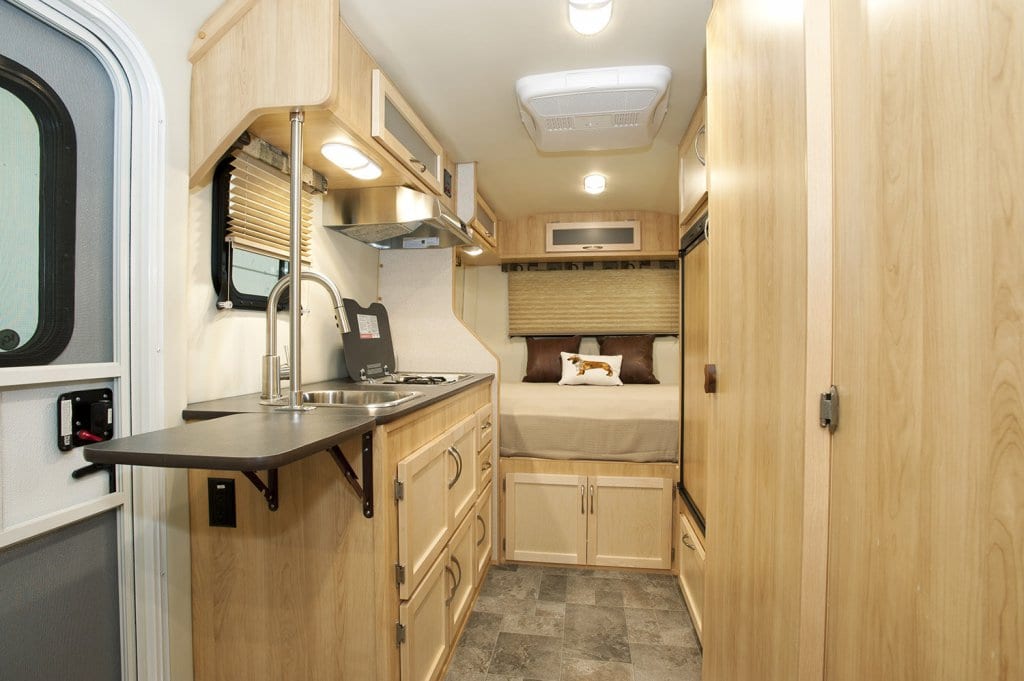 Inside your Escape
When you're ready to come inside after a long day of hiking, fishing, or other outdoor activity, step into a space that you're able to instantly relax inside. The best thing about coming home to your camper trailer is that feeling of comfort and Escape trailers are personalized to feel like home.
Adding a little luxury such as decorative pillows, rugs, and super-soft bedding can have you forgetting you're in the middle of the wilderness. A sound machine can help to mask the sounds of other campers or if you're just not used to the quiet.
There's no limit to your creativity and imagination! With a few simple affordable extras, you can turn anywhere you choose to explore into your own personal oasis. Take a look at how Explorer Trailer owners choose to adventure with their home away from homes.
For more information about Escape Trailer, please contact us with your questions or to schedule a one-on-one virtual tour.
To receive our newsletter by e-mail, please click the "Subscribe" button in the footer below.