Is a Lightweight RV Right for You?
Without a doubt, camping and trailer travel has piqued the interest of so many people over the last few years. While "bigger is always better" was once the slogan for camper trailers, there has been a shift in popularity for more minimalistic options. For this reason, lightweight trailers have become all the rave as they offer a compact, affordable alternative to your standard RV. 
From a weekend camp trip out to the mountains to a coast-to-coast excursion, lightweight trailers have completely redefined next-generation traveling. Follow along to find out if lightweight RVs are right for you as we dive into their unique traits, benefits, and what to look for before purchasing one for yourself.
What Makes Lightweight RVs so Unique?
There are plenty of great features that lightweight trailers can offer, making them incredibly unique to most other types. For starters, they can be towed behind almost any light-duty truck, SUV, crossover, and even most sedans! Considering the convenience to pack up and leave, most people prefer this type of on-the-go luxury travel. 
Made from quality, light-weight materials, these travel trailers are shaped for compact transport. Although smaller than your average RV, don't let the size fool you! The most unique aspect of a lightweight RV is the optimization of space to ensure that you don't lose any key features you'd otherwise find in a standard-sized trailer. Plus, the design of an aerodynamic exterior helps to keep your gas expenses as low as can be — this is a huge bonus for cross-country travel.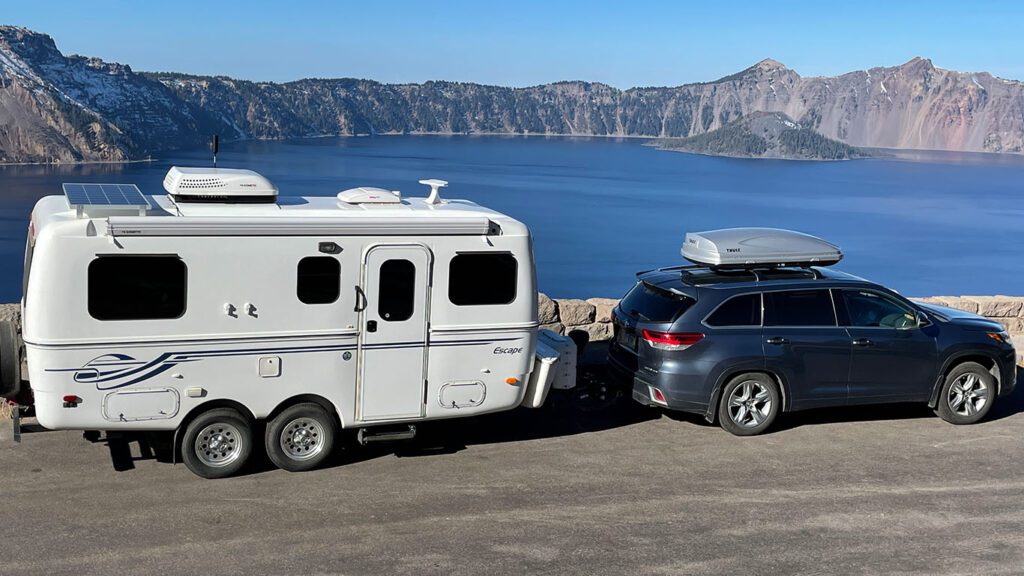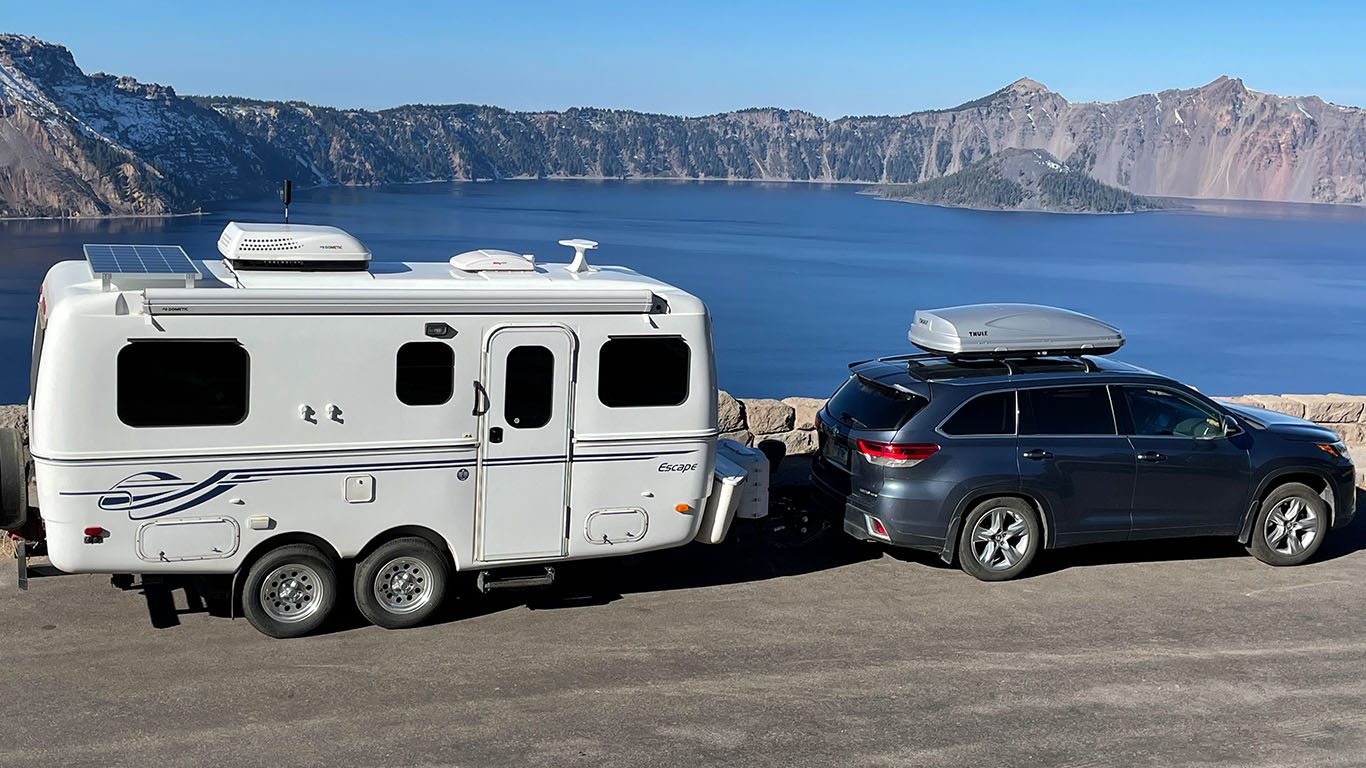 The Benefits of a Lightweight RV
From performance to affordability and everything in between, lightweight RVs provide a ton of great features that are worth learning more about. Among the many, here are the top 5 benefits of a lightweight trailer. 
1. They're easy to maintain
When it comes to repairs and replacements, even the RV newbies can attest the simplicity of maintaining their trailers with ease. Unlike your standard size RV, you'll have far less to maintain over the long term, making it less likely to require ongoing services.  
2. Convenient Towing
As mentioned earlier, almost any type of car or truck can latch onto these lightweight trailers for convenient towing. The compact size makes it much easier to move through traffic with ease — even on those long and narrow roads.
3. You'll have more campsite options 
Having a shorter trailer makes it easy to seamlessly slip in and out of your campground. Without needing a massive spot to accommodate a larger rig, you'll have no trouble finding a campground in most areas. 
4. More affordable 
Lightweight trailers are a cost effective method for camping and traveling. Compared to full sized RVs, investing in a compact trailer can help you save a ton without losing any of the important features you need to camp in comfort. 
5. Cozy and minimalistic 
Considering the compact size, lightweight trailers are some of the most comfortable out there. Whether you're traveling alone or with a partner, lightweight RVs are the perfect escape for a minimalistic weekend away. These days, simplicity is the true key to happiness. Plus, at the end of the trip you'll have far less mess to deal with.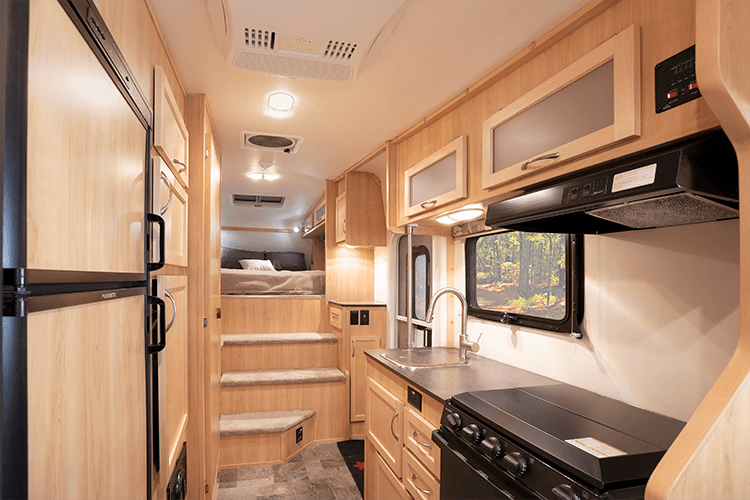 Finding the Right Lightweight RV for You
When considering your many different options, pay attention to certain factors that help you identify quality lightweight RVs from the rest.  
Look for trailers that are designed for durability with quality craftsmanship (i.e. fiberglass exterior)

 

Find specific personalizations that fit preferences (i.e. fold out bedding, convenient storage, etc.)

 

Ensure your new RV is compatible for towing behind you car, truck, or SUV

Confirm warranty and possibility for future resale

 

When in doubt, it's helpful to consult with various reputable lightweight travel trailer manufacturers to ask all the questions you need. For some of the very best and most trusted lightweight RVs, check out Escape Trailer — we have everything you need for the best minimalist camping lifestyle. 
To receive our newsletter by e-mail, please click the "Subscribe" button in the footer below.