Book your one-on-one private tour!
One-on-one with Samuel & Harrison
We know it's difficult to make an appointment to view an Escape Trailer in person at the moment. So we are offering a virtual one-on-one private tour with Escape education specialists, Samuel & Harrison.

We prefer using Zoom as it is giving us the best results for video calls.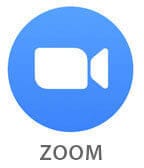 If you prefer a different method you'll be able to specify it once you book a time to meet.
We'll walk you through our limited inventory or any model you choose. To schedule your appointment with us please click the button below. You will be slotted into the available calendar spot of either Samuel or Harrison.

Please note: If you've scheduled a call or video chat, please make sure to indicate what app you prefer on the scheduling form. And please have that app installed and ready to go prior to your scheduled call. Unfortunately we can't accommodate video chats using FaceTime. 

Go behind the scenes of a one-on-one tour