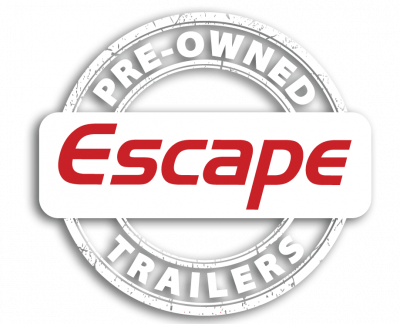 PRE-OWNED ESCAPE TRAILERS FOR SALE BY OWNER
Want to advertise your Escape trailer on our website?
Trailers are sold by trailer owners, not Escape
Currently we are only providing buyers and sellers a venue to advertise, and shop for pre-owned Escape trailers. Eventually, we may offer a buy-back program with the ability to refurbish and sell as a "Certified Pre-Owned Escape".
Buyers contact sellers directly
After the seller sends us the trailer details, we will post the trailer on our pre-owned page with a link for the buyer to connect with the seller directly. Escape simply lists available pre-owned trailers but is not involved in their sale or delivery.
Pre-Owned Escape Trailer Submission Form