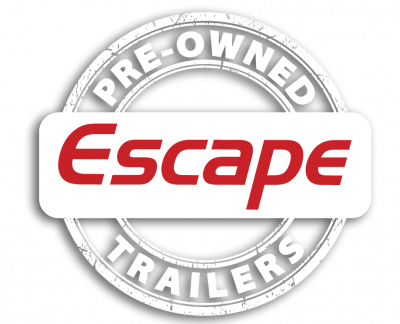 Escape Pre-Owned Trailer Listings
Starting May 1st 2023 we have implemented a $250 USD charge to advertise your pre-owned Escape on our website. 
Since January 2021 we have listed over 250 used Escape trailers with the majority of them selling in under 1 week.
Listings are added to our website Friday mornings and an e-mail to our database of interested buyers is sent shortly after.

There's no better place to advertise your Escape to a targeted audience of Escape enthusiasts.
Escape Pre-Owned Sales Stats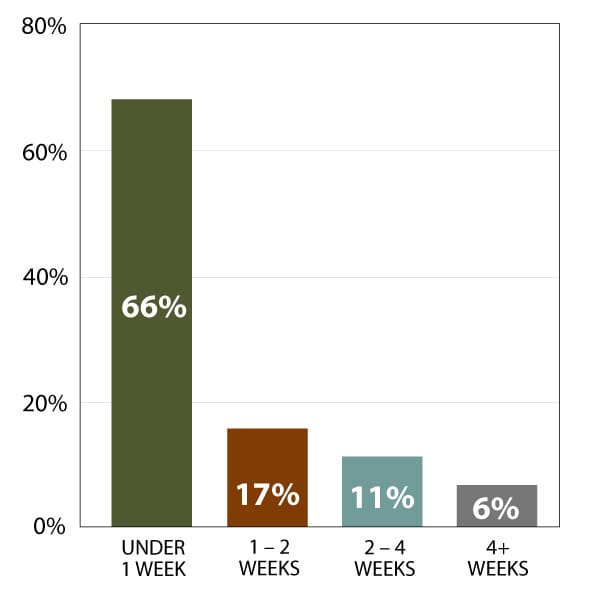 TIME TO SELL
Pre-owned Escape trailers are highly sought after in the RV marketplace. It's truly a "sellers" market with many trailers selling for above the purchase price. And the listings don't last long, 66% of trailers that appeared on our website were sold in less than one week
*Data compiled by a survey of 94 Escape Pre-owned customers from Nov. 2021 – April 2023
Average Resale Value Above Original Purchasing Price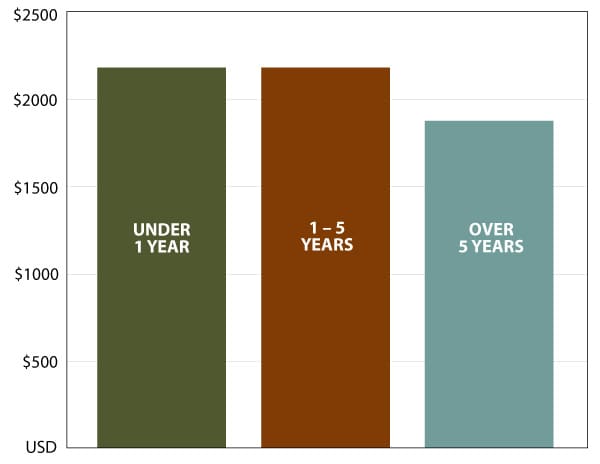 UNDER 1 YEAR
Change in lifestyle, health challenges, unforeseen circumstance, and the need for a larger or smaller trailer can all factor into the decision to sell sooner than you expected.
1– 5 YEARS
RV owners will typically sell and move to a larger or smaller unit depending on their camping style within five years of purchase.
OVER 5 YEARS
Older Escape trailers hold their value very well. Many purchasers don't mind considering an older trailer as they know the quality is consistent with newer units.
Thank you message from a recent pre-owned seller
In our experience, having the trailer listed on the Escape website reached a more focused and motivated audience than the Escape Owner's Forum and probably eliminates buyers' worries about online scams.
It also communicates to prospective buyers of new trailers how well Escapes trailers hold their value. We got about $4,000 more than our original purchase price 10 years ago. Thank you Escape!
– Brent Reid, Courtenay, BC
Interested in selling your trailer on our website? Here's what you need to do.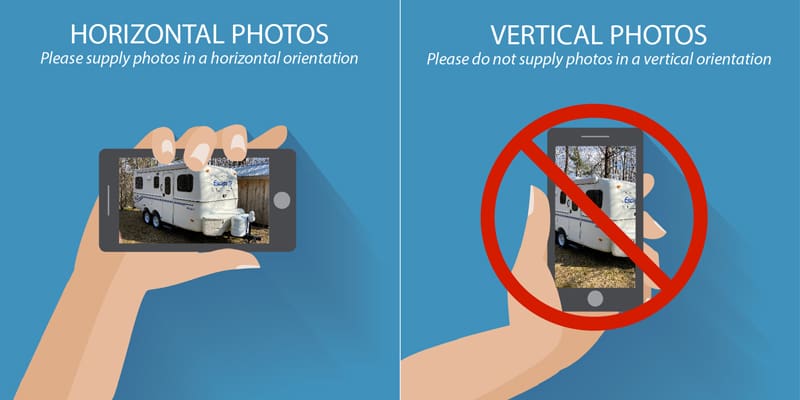 Please supply all exterior and interior trailer photos is a horizontal orientation. We allow 5 photo uploads or 6 if you do not include a build sheet PDF. The photo gallery on our website is horizontal (wider than taller) so please supply photos that will work with our website. If you supply vertical photos we will combine two of them into one image.
Photo tips:
Open your blinds and let some light inside the trailer for your interior photos.
Larger files are better than smaller files. The listing will display your photos at approx. 700 pixels wide. We can reduce larger photos but we can't make a smaller photo look good if we need to enlarge it.
The photo samples below are a great example of what you should show with your photos. Exterior: show the front and passenger side as well as the rear and driver side. Interior: Show the kitchen towards the rear of the trailer, and then the other way showing the front of the trailer. Try to include countertops and flooring in the photos so buyers can see what types of finishing your trailer has.
If you have any questions, put them in the "trailer description" area of the form and we'll get back to you by e-mail.