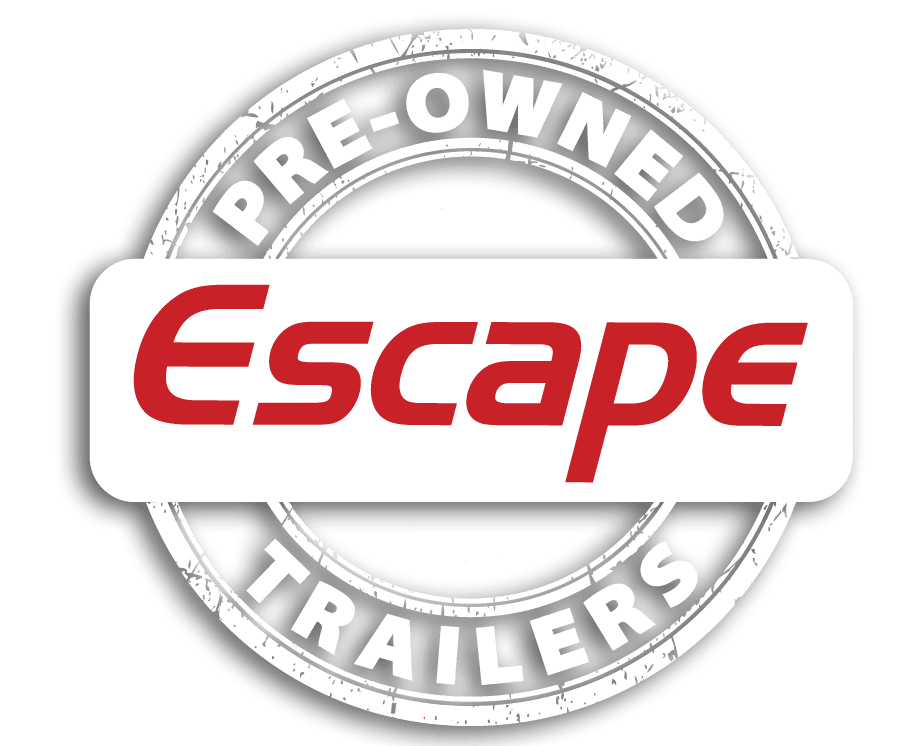 PRE-OWNED ESCAPE TRAILERS FOR SALE BY OWNER
Pre-Owned Trailer Listings
The following trailers are available for sale by the trailer owners.
Please fill out the form to send us your contact details and indicate the trailer model(s) you would like to purchase. We will pass them onto the trailer owner and they will contact you to discuss the sale or answer any questions.
If there are no trailers for sale, we will forward your contact details to them when they become available.
Please do not contact Escape directly about the status of the trailers. If the listing below does not say SOLD or PENDING the trailer is still available. 
Lightly used and always stored in an enclosed building. This is a customized 17B with no shower in the bathroom.
Bathroom with foot flush toilet
No water heater or shower
Fixed bunk beds in front
Dinette modified by Escape
Original unused front and back dinette upholstered cushions and gaucho bed provided
Factory air conditioner installed above fridge
Bike rack ready
Equalizer hitch included

Trailer location: Nehalem, Oregon
Well maintained, lots of mods, pre wired for solar, cleaned and waxed. Includes Andersen Ultimate rail mount. Bearings packed and brakes adjusted professionally. Includes all original paperwork and brochures. Selling due to funds needed for a retirement project.
11,000 BTU Dometic AC with Digital Thermostat
Frameless Thermal Windows
Custom Fabric and Formica
Many more modifications, see build sheet for details


Trailer location: Austin, Texas
Trailer is like new, stored indoors and only used twice.
11,000 BTU Dometic AC with Digital Thermostat
Framed Thermal Windows
1500W Inverter & Dual 6V Batteries
170W Solar Panel with Charge Controller
Surge Protector
Front Storage Box
Surge Protector
Front Storage Box


Trailer location: Lumberton, Texas