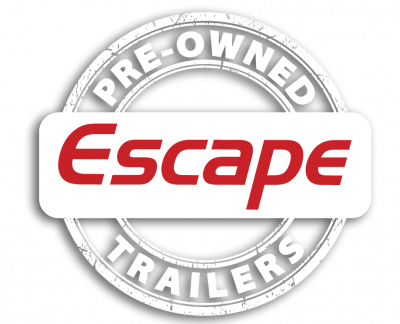 PRE-OWNED ESCAPE TRAILERS FOR SALE BY OWNER
Pre-Owned Trailer Listings
The following trailers are available for sale by the trailer owners. When a trailer is listed, we pass on the names and contact details of potential buyers to the seller.
Please fill out the form by clicking the "Fill Out Request" button below and specify which trailer model(s) you are interested in. Your contact info will be sent to the trailer owner and they will make contact with the potential buyers from the list. If you are not contacted, it's because the trailer sold before your name came up.

Please do not contact Escape directly about the status of the trailers. If the listing below does not say SOLD or PENDING the trailer is still available. 
PRE-OWNED TRAILERS FOR SALE BY OWNER
2011 Escape 19 (no bathroom)
Our beloved 19 with no bathroom. It's great, lighter and simpler. More counter space and storage. Now the bad. It was damaged by snow load last year. The good, it's been fixed and fixed very well. Fiberglass was beautifully repaired and reinforced. The entire interior was removed and replaced with proper supplies provided by Escape. New ceiling, walls, new plywood under the bed, new floor. It looks absolutely perfect and new. Thank goodness for full insurance! I can provide full paperwork for insurance work done and more photos. Has sweet custom racing wheels, new power jack, axle lift kit, storage cover, solar panel. I have not used it since repairs were done, so clean as a whip inside and ready for a new family to mess up. Had all systems/appliances checked last year when repairs where completed.
I do have the porta-potty that fits in the special storage door…never used it, so it's clean if needed. The awning works well, AC is great here in the Okanagan, I love the large fridge. But my kids are getting too big now and it's so nice and fresh it's time for it to move on. I also have the Gaucho hammock kit from Escape that I never installed, new owner can have it and look at retrofitting it if needed.
Trailer location: Lumby, BC Canada