Top 5 Tips to Look for When Buying an RV
Finding that perfect RV can offer you and your family a sense of peace, comfort, and safety while on the road. Without knowing exactly what to look for, you risk wasting a ton of time and money on the wrong RV. 
Fortunately, with our knowledge and experience, we can help narrow down your choices to make your search much easier. Follow along to discover the top 5 tips to look for when buying an RV.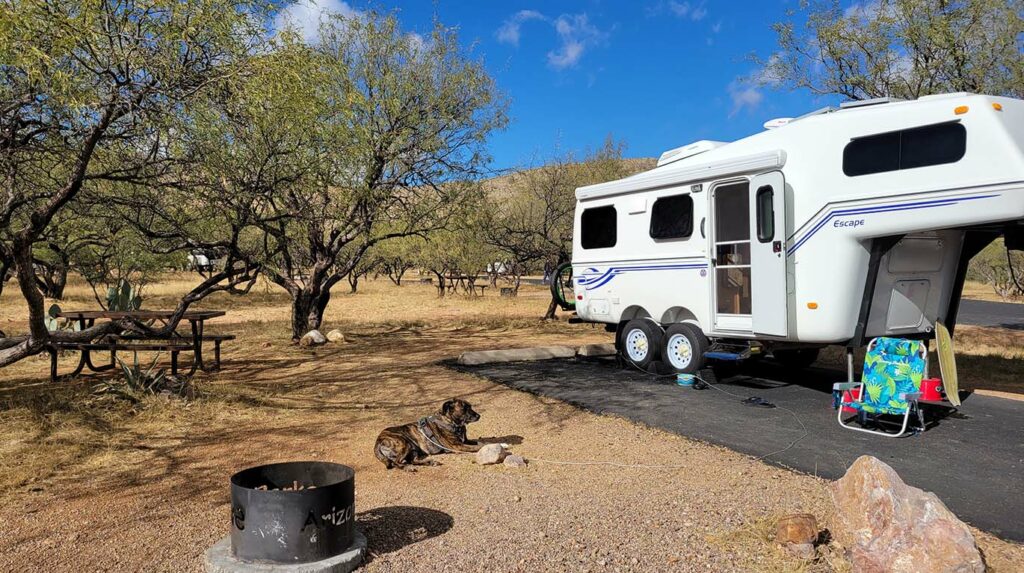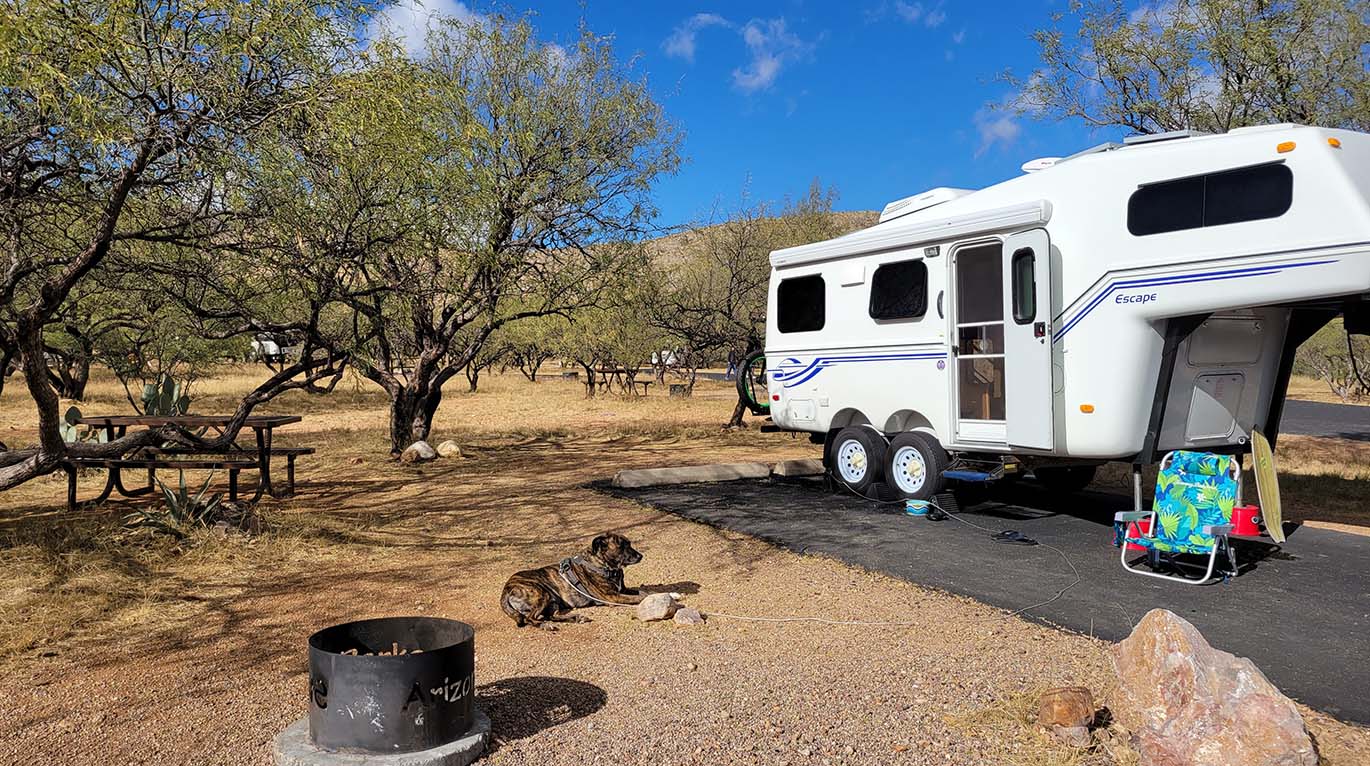 1. Quality craftsmanship for long term use
One of the very top items to address in your search for the perfect RV is the quality craftsmanship and durability. For long-distance travel and camping, it's essential to invest in an RV that's capable of standing the test of time.
For better longevity and quality craftsmanship, here are some tell tale signs to look for:
Designed for durability
Before getting swept up in the excitement of a sparkly new RV, take note about the durability in both interior and exterior design. Check for high-grade finishes and heavy-duty, durable materials. While many RVs built with a low-grade roofing material are more affordable, the repair costs for leaks and possible damage will make for a costly hassle down the road. Make sure that all the elements have been finished with quality and durability in mind. 
Convenient interior and exterior design
Convenience is a virtue when it comes to vacationing in your new house-on-wheels. Investing in an RV designed with the user in mind can help you out big time! From furniture arrangement to storage space, take the time to picture how the interior and exterior design will make your life easier while on the road.
Compare fiberglass to stick-built 
There are many key differences when comparing fiberglass to stick-built RVs. At first glance, the material of a fiberglass trailer is oftentimes more flat on the outside, while the stick-built trailers have more ridges and seams. 
Although stick-built RVs are more affordable, investing in a fiberglass RV is more beneficial for long-term wear and tear. Built with fewer seams (or no seams at all, like the one-piece Escape Trailer), this style of exterior is highly durable yet flexible, making it one of the strongest, long-lasting materials on the market. 
Learn more about why fiberglass RVs are better here!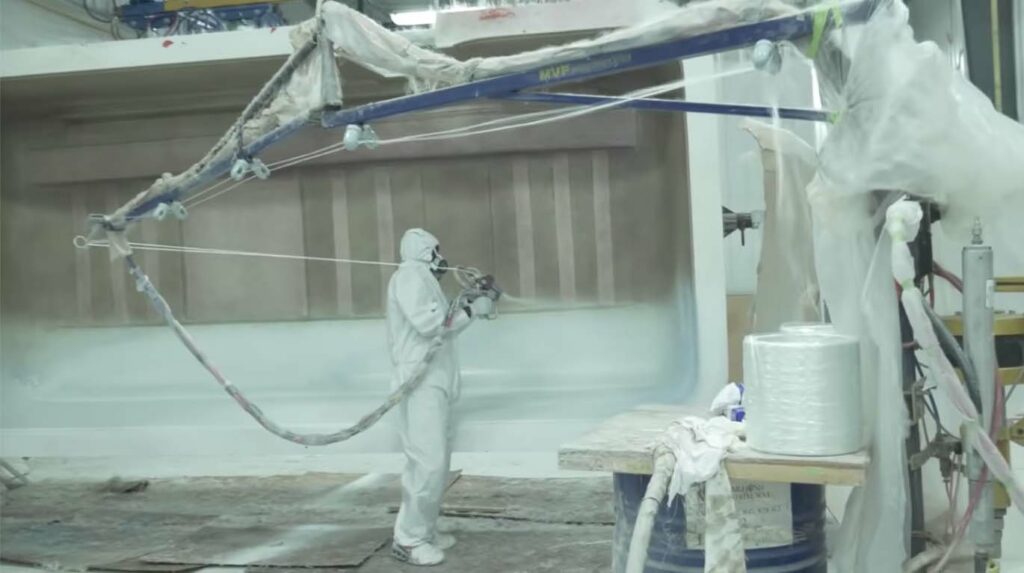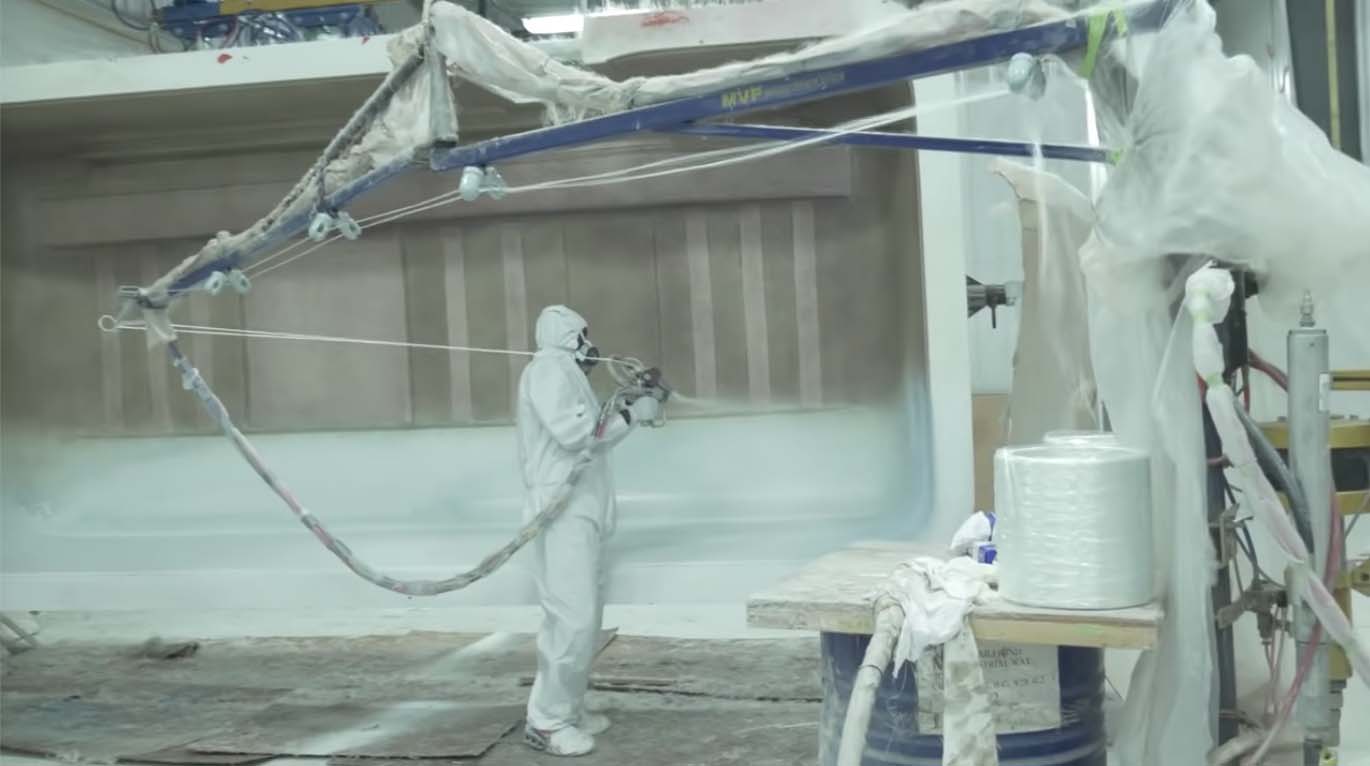 2. Interior design and arrangement
Aside from the durability and performance of the RV itself, the next top item that buyers should consider is the interior design. Depending on the number of people traveling in the trailer, it's important to consider both the sleeping and seating arrangements. 
For sleeping, the bed arrangement can vary from one travel trailer to the next. From tables that convert into beds to bunk beds and everything in between, you can select a design that fits your preferences. While some people don't mind making their bed every evening and morning, others prefer to have a separate bedroom area. 
Another key item to consider with the interior design is seating. With travel and camping, comfort is a priority. Consider the number of people traveling and what you like to do for dining and entertainment. Selecting a space with a dining area is perfect for small families to enjoy meals together while a lounging couch and pull out tv is perfect to kick back and relax before bed. 
3. Customization is Key
When comparing one RV to the next, minor touches of customization can go a long way. Of course, many people have their non-negotiables such as hardwood flooring or a convenient awning set up; however, there are many key personalizations that can offer you and your family a more comfortable and enjoyable vacation. For example, the addition of a rooftop solar panel is a customization option that is ideal for cross-country travelers. 
4. Consider resale value
Whether or not you're considering to re-sell your new RV, it's important to keep in mind its value over time. No matter how hard we try and plan ahead, things change which cause us to want to upgrade, downsize, or retire completely from the travel and camp lifestyle. For this reason, it's helpful to invest today in an RV that has greater potential for the future. 
As mentioned earlier, fiberglass RVs are oftentimes the way to go — in terms of durability, performance, and high quality craftsmanship, these types of trailers have excellent resale value. Plus, as they grow in popularity across the globe, their value will continue to skyrocket!
5. Customer loyalty and transparency
Last but certainly not least, it's important to invest in a reputable RV company that adheres to strong customer loyalty and offers total transparency in your purchase. The best way to identify customer loyalty is to read through the reviews related to their customer service. This will help you to gauge customer satisfaction across multiple consumers. Usually, when one customer is highly dissatisfied, many other reviews will reflect similar complaints. 
Find a reputable RV manufacturer that will provide you with the following: 
A trained and knowledgeable customer service representatives willing to answer any questions

 

Support beyond the date of your initial purchase

Strong compliance to warranty policies

In addition, seeking out an RV company that offers total transparency is an excellent way to trust the investment you're making. A great way to find this out is by conversing with the sales staff. Depending on the company, you may experience more pressure to make a purchase due to commission-based sales — this is something to avoid completely. Instead, you should feel as though you're in no rush to make your purchase and that the staff is offering you all the information you need to make an informed decision. 
To receive our newsletter by e-mail, please click the "Subscribe" button in the footer below.