7 Expert Tips On How To Have A Successful Camping Trip With Your Dog
There's no better way to spend your holiday than exploring the wilderness with your best friend, but taking your dog on a camping trip can be daunting. What if he runs off, gets lost or injured, or just generally runs amok in the campsite? 
Even well-trained dogs can experience problems. A nervous dog, for example, may find life in a trailer too overwhelming.
Preparing your dog for the adventure and being prepared yourself will make the trip more enjoyable for everyone involved, whereas jumping in at the deep end without any forethought could end in disaster.
Follow these seven tips to give your dog the best chance of success with your Escape trailer!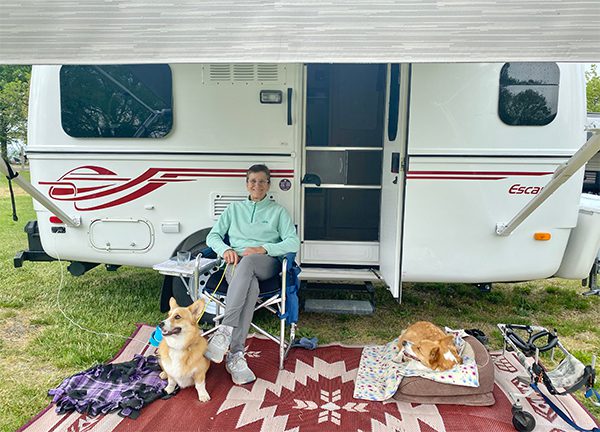 1. Acclimatize Your Dog At Home
It may feel a little silly, but what better way to prepare for a camping trip than to acclimatize your pup to your trailer at home? It gives your dog a chance to familiarize himself with his new living arrangements without the distractions and excitement of a new environment.
Let your dog explore the trailer until he's completely comfortable walking around the outside of it. If he's unsure about going inside, throw some treats inside to encourage him. You could even turn it into a fun game of hide-and-seek.
Take a little practice drive to a spot your dog really likes, such as a hiking trail nearby or the dog park. Your dog will link the trailer with going to fun places. Over time, this positive association grows. Eventually, your dog will know that as soon as he gets into the trailer, he is on track to have a great time!
One important skill to remember:
When opening the trailer to let your dog out, be sure to make him wait rather than rush past you. This simple exercise will give you more control at the campsite and prevent a nightmare scenario of your dog dashing around the place unleashed.
2. Research Dog-Friendly Campsites
Finding a dog-friendly campsite is pretty easy but it's always worth calling ahead to make sure your four-legged companion will be as welcome as you are. The rules for dog-friendly campsites vary, so it's good to familiarize yourself with them before you go. Some may only allow dogs in private campsite units and not in common areas, for example. Others may require proof of recent rabies vaccination or insist on your dog wearing an identification tag on his collar.
If you've got a very active dog, look for a site that includes a dedicated dog run so he can let off some steam. Some dog-friendly sites, like the 4 Paws Kingdom Campground & Dog Retreat in the Blue Ridge Mountains, are specifically designed for dogs and offer facilities like a large dog pond and an agility course dog park, as well as numerous trails and dog playgrounds.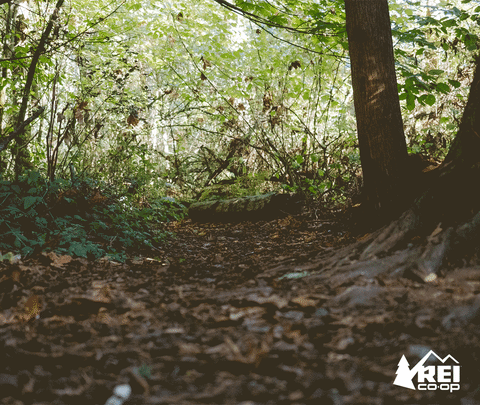 3. Refresh Your Basic Obedience Training
Reinforcing basic obedience training before you leave home will make your holiday more enjoyable and minimize any friction with other campers. This will be especially important for outgoing social butterflies such as Goldendoodles. These dogs love to make friends with everyone – and need to have some rules in place to not bother everyone else on the campground!
Teach your dog some basic mat work, and you'll have a much more restful vacation. You also want to brush up on your recall skills and make sure your dog responds to commands such as "Leave," "Off," and "Drop" just in case he encounters a snake or attempts to steal a hotdog from your neighbor's barbecue.
4. Prepare for Emergencies
Few camping trips go without a hitch and, when you've got your dog with you, you need to be prepared to look after him, as well as yourself, should a problem arise. Your dog could get a thorn in his paw, have an allergic reaction to something in the woods, or get an upset stomach.
With a basic canine first aid kit, you should be able to deal with most medical emergencies, especially if it includes the items recommended by the  American Kennel Club. Here's a checklist of what you should pack for your dog's camping trip alongside his collar, leash, and food and water bowls:
Gauze

Vet wrap

Activated charcoal (to treat poisoning and stomach upsets)

Tweezers

Cotton balls and swabs

Veterinary antibiotic ointment (human remedies are often unsuitable for dogs)

Hydrogen peroxide ( to prevent infection and induce vomiting)

Nail clippers

Scissors

Digital thermometer

Find out about nearby pet clinics and veterinarians and make a note of their contact details and location. Make sure you also have details of your dog's vaccination and medical history with you in case of emergencies.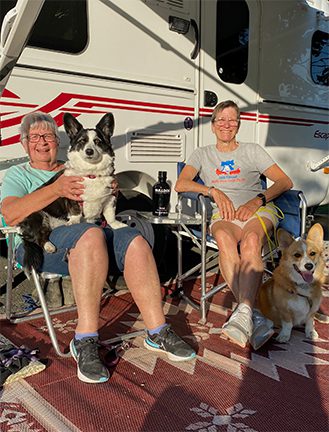 5. Update Your Dog's Identification
Check that your dog has an up-to-date tag on his collar listing both his name and yours and giving your phone number and address. If your dog runs off or becomes separated from you, this offers the best chance of him being found and returned quickly and safely. You might also want to take a photo of your dog so that you have something to show around if he does disappear.
You could invest in a GPS collar if you're particularly worried about your dog running off or have him microchipped before you leave.
6. Maintain Your Dog's Routine
If your dog usually eats at 8 am and 6 pm, sticking to that routine will give him a sense of normalcy despite the unfamiliar surroundings. Your dog will feel more settled if his potty breaks and walks happen at the same time as they do at home.
7. Protect Your Dog Against Ticks and Fleas
Out in the wilderness, there are all sorts of blood-sucking critters just waiting to sink their teeth into your dog. Ticks and fleas are the primary concern as they can irritate the skin, cause infection, and transfer diseases. Flea collars are an option but could prove hazardous if your dog's running around off-leash. Spot-on flea remedies offer the best protection and won't wash off as flea sprays will.
I'd also recommend taking your dog to a vet for a quick check-up before you set off so that you know your dog's healthy enough to take the trip and get his vaccinations up to date.
Conclusion
With the right preparation, a camping trip with your dog could be the highlight of your year. Without it, it could turn into a nightmare vacation that you never want to repeat.
These seven tips will set your dog up for success, getting him used to the idea of riding in an Escape trailer and making sure you have everything you need to keep him in tip-top condition throughout the trip.
By brushing up on your dog's basic obedience training, you can ensure he won't be a nuisance to other campers, so everyone can relax and enjoy the break – including you.
Take your next adventure in an Escape.
To receive our newsletter by e-mail, please click the "Subscribe" button in the footer below.