Stuck Inside? Activities for a Brighter Rainy Day While Trailer Camping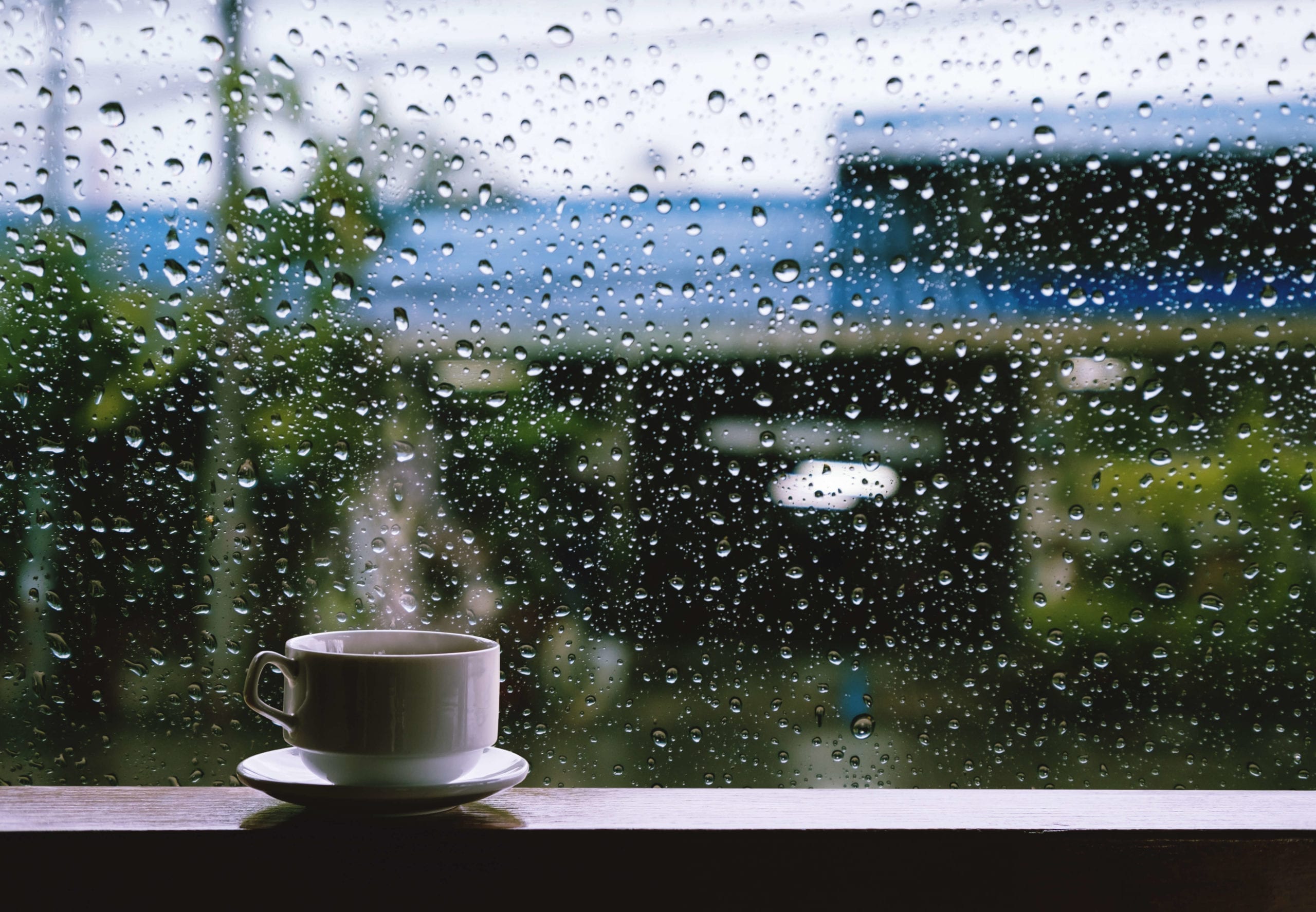 Ideas on how to make the best of trailer camping in the rain
Rain doesn't have to put an end to your fun, outdoor camping activities.  In fact, quite the opposite!  Rain can provide the opportunity to experience nature in a different way. If you're not afraid of getting a little wet, we'd like to propose some rainy-day activities to give you a new perspective on trailer camping in the rain.
Outdoor rain activities
As long as it's not downpouring, lightning/thundering or threatening severe weather, these should be safe activities to enjoy in wet weather.  However, always use caution before heading out.
Gear up for a short hike
Throw on some rain gear and hiking boots and hit the trails for a short, relaxing walk.   Notice any differences in sights, sounds, and smells from the rain.  If you choose to walk by a lake or river, appreciate how the rain lands on the water. You don't need to go far, just enough to get some fresh air and enjoy being outside.
Go fishing
Some expert fisherman say rainy weather is the best time to catch fish. The rain helps to wash bugs and other creatures into the water making it easier for fish to grab at the surface. The wet ground may also make it easier for you to find worms and other bait. Grab your rain gear and throw some lines in the water, you may be surprised at what you can catch for dinner.
Enjoy a quick swim
Since you'll already be wet, why not go for a quick dip in a nearby lake or stream.  The water tends to be warmer than the outside temperature so it could be invigorating and refreshing.  Plus, if your pet is with you, bring them with for an impromptu bath!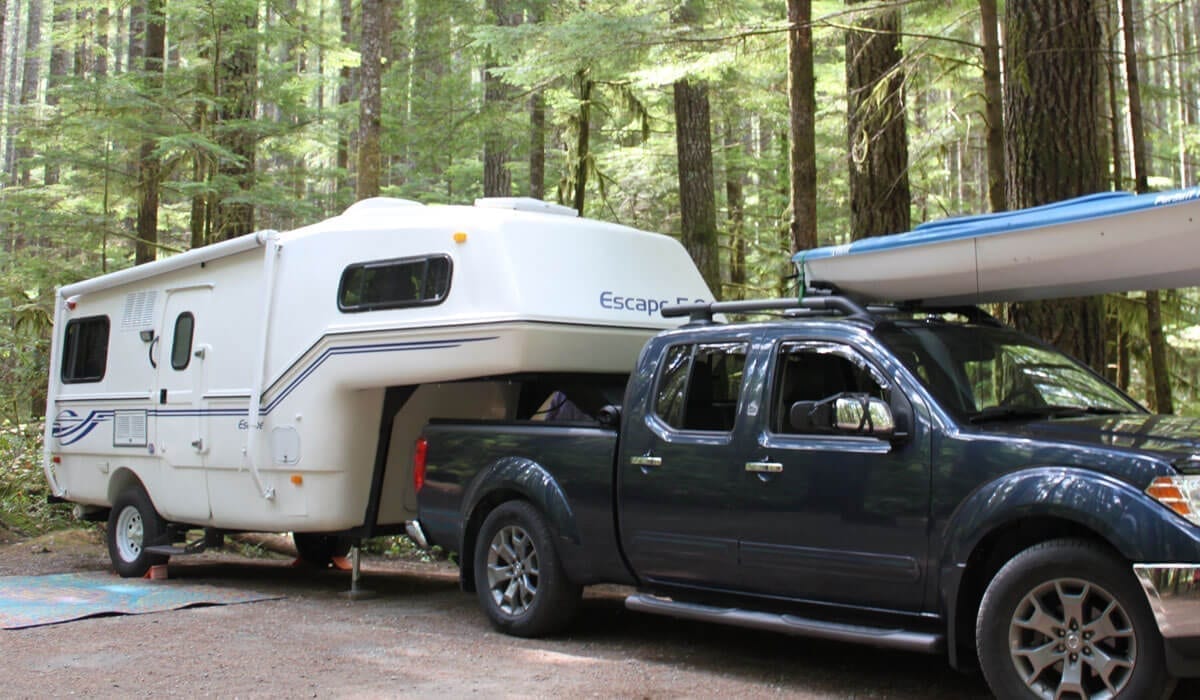 Indoor rain activities
As fun as it is to play in the rain, sometimes it comes down a bit heavy or it's too stormy to be outside safety. Thankfully, you can enjoy time in your Escape Trailer, outfitted with all the comforts of home to keep you comfortable and dry. When you can't be outside, try these tried and true suggestions to enjoy your time inside.
Read or listen to a book
You'll have uninterrupted time to dive in and get lost in your favorite book. Or, listen to an audiobook and have someone read it to you! Be cautious though, this could lead to a restful nap.
Plan your next trip
Take out your maps/GPS and plan out your next hiking adventure or how you'll get to your next destination. By the time it stops raining, you'll be all set for your next escape whether on the trails or on the road.
Movie night
Grab some pizza or popcorn, lay back and enjoy your favorite movies in the comfort of your trailer. You'll feel like you have your own little movie theater in the middle of the woods.
Be creative
Sometimes the sound of the rain combined with the stillness of nature is just enough to inspire us to unleash our inner creativity. Try your hand at sketching, writing, painting, or photography. It's a perfect opportunity to create something that captures the moment.
Lastly, you can always go into town and spend the rainy day investigating local landmarks, museums or shops. The wonderful thing about trailer camping is the flexibility it offers. So, the next time you feel rain coming in, remember to think about the fun opportunities it may bring with it.
Check out virtual tours of our camper trailers or contact us with any questions.
To receive our newsletter by e-mail, please click the "Subscribe" button in the footer below.