Fun Nature Activities the Whole Family Can Enjoy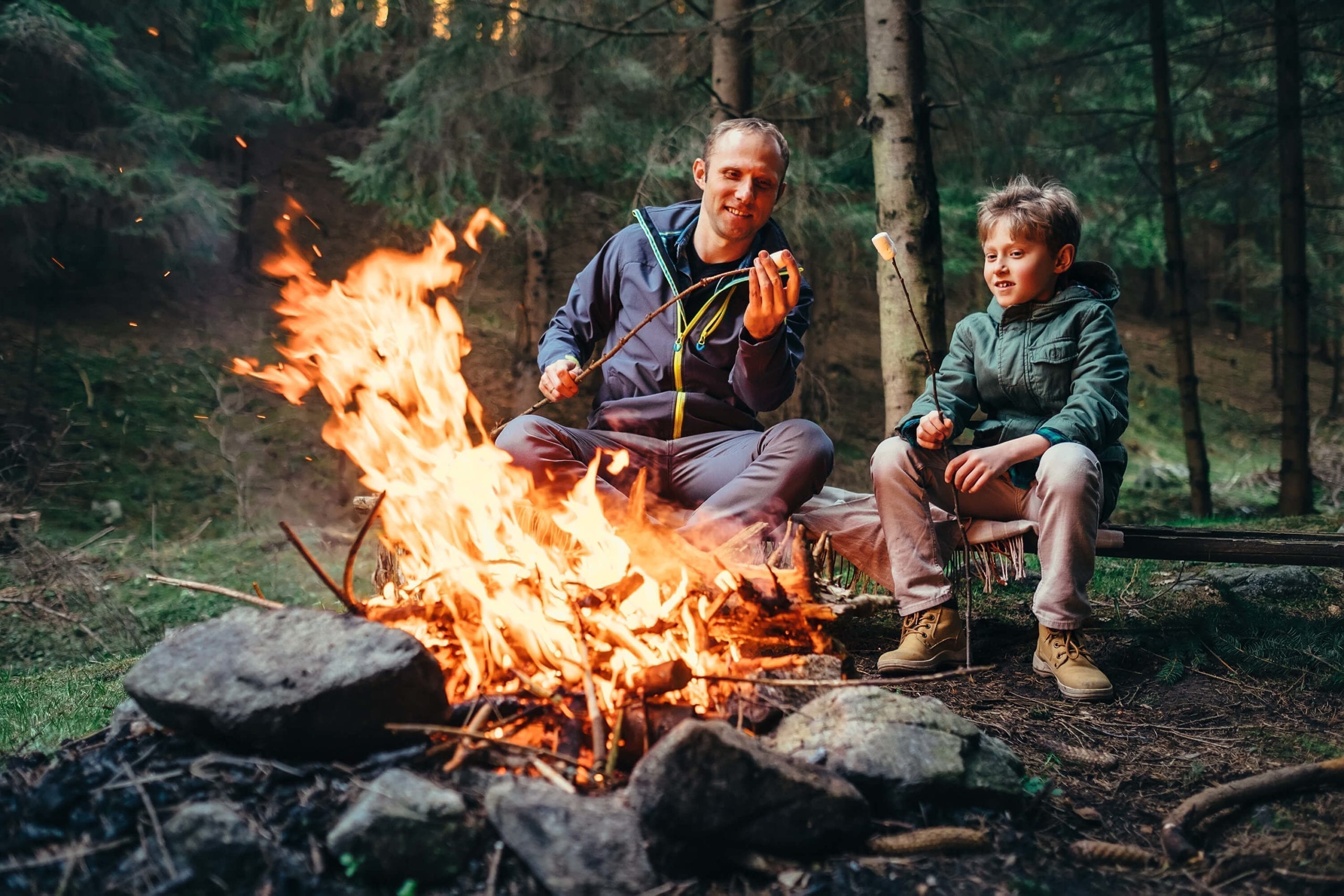 Kids and grandkids won't stay kids forever so it's important to cherish the time we spend together. Trailer camping presents a wonderful opportunity for quality one-on-one time away from the hustle and bustle of daily routines. Of course, we also know kids can get bored easily when they are away from televisions and video games, but we can teach them nature can also provide entertainment.
We've put together a list of our top family activities to enjoy during your escape.  Most of these activities have been field tested and approved by the Escape team and their families!  Don't worry if it rains, you can always reference our recent post,  Ideas on How to Make the Best of Trailer Camping in the Rain.
Watch for wildlife
You're bound to spot an animal or two while camping since you're visiting places many animals call home.  Kids (and adults) love spotting deer, woodchucks, rabbits, and other creatures out in the wild.  Look for tracks or scat and try to identify what animal it may be from.  You may also want to take a photo of the track for identification later or to create a little field journal for your junior overlander.  Although it's very exciting to see wildlife, please use caution.  Animals can become unpredictable if they are startled or if there are babies nearby.  Do not attempt to approach or feed wild animals.
Nature photography
Why not ask the kids to serve as photographer for the day and have them take photos of what they think is interestingduring the trip? Nature from a child's perspective can be a lot more interesting and even show us something we might have missed.  Upon returning home, turn those photos in to a digital photo album for them to keep.
You may also want to sneak in some candid family photos to capture memories for years to come.  We suggest printing and framing extras to display in your Escape Trailer!
Go fishing or swimming
Most every kid (or grown up) loves to be in the water on a hot summer day.  Be on the lookout for a creek or lake for the perfect day of fun on the water for fishing, swimming or both!  Not only is it refreshing, it's another way to listen for and spot wildlife that may be nearby.
Look to the stars
Be sure to pack a telescope because there is no better place to stargaze the night sky than at your campsite. With no light pollution for miles, you can enjoy an unobstructed view of the heavens. Point out various star constellations, planets and the Milky Way.  It can also be a great time to point out the North Star and explain how it can be an important tool for wayfinding.  There are also apps such as Sky Guide you can use to help identify different stars and planets.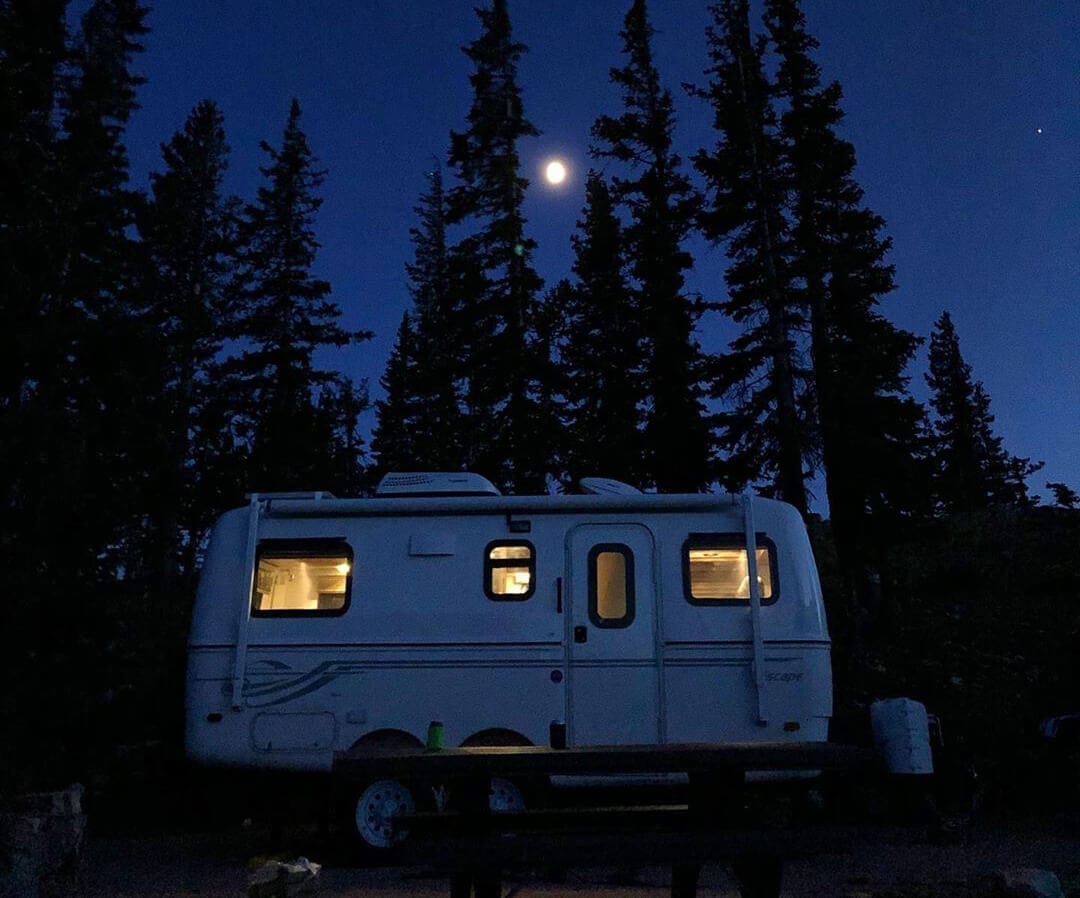 Hike the trails
Take advantage of Alltrails.com to plan out "kid-friendly" hiking trails. Hiking is a great form of energy release and gets everyone back in touch with raw nature. Have the kids try to find things along the way such as certain types of leaves, colored rocks or animal tracks, almost like a little scavenger hunt. You may also want to consider bringing a picnic lunch – just remember not to leave any trash behind. Try a different trail each day to encourage new discoveries.
Have smores and scary stories night
Although your Escape kitchen is completely outfitted, building a campfire, making smores, and telling stories is a must. After a day of hiking or swimming, it's always nice to wind down with a sweet treat while listening to a scary or silly story. Have everyone around the campfire make up their own unique story or have one person start the story with everyone adding on a part. You'll be amazed at how creative everyone can be! Most importantly, check out Delish's best campfire smores recipe.
Color and make nature art
Nature not only provides the inspiration for some of the world's greatest art, it can also supply some of the best materials. Be sure to pack simple art supplies such as paper, washable paint, markers and crayons. Collect unique natural materials (without destroying anything) such as leaves, flowers, rocks, and sticks during your hikes or from what may be around base camp to create the following pieces of art:
-Flower pressings
-Tree rubbings
-Paint leaves
-Rock mandalas
-Drawings of animals/plants
This very special artwork can be framed and displayed at home as a reminder of how much fun you and the family had on your overlanding adventure. It would be great to add a piece of art from each expedition or turn them into yearly holiday cards! Check out some additional nature art ideas for kids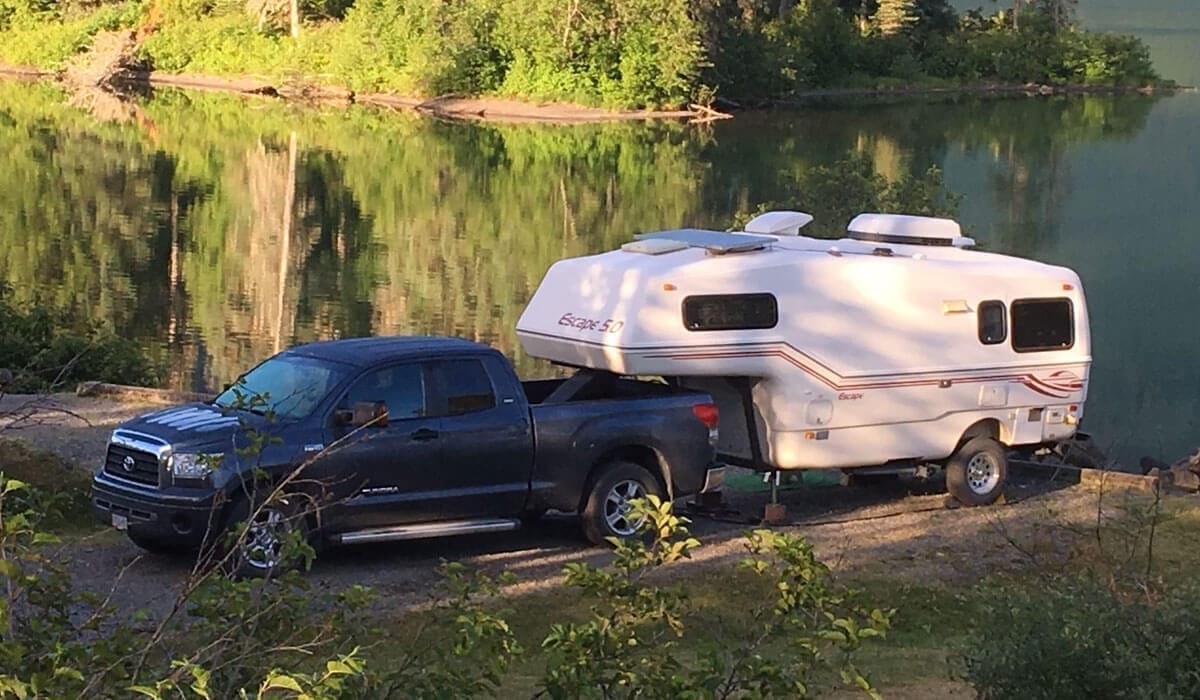 Looking for an Escape Trailer?  Contact our team today for more information.
To receive our newsletter by e-mail, please click the "Subscribe" button in the footer below.