How We Create One-Piece Molded Fiberglass Trailers
Escape Trailers are known for their unique seamless fiberglass construction. Why do RVers care so much about this feature? There is one issue that arises time and time again in panel built trailers, water intrusion through the joints. The Escape's construction completely removes this problem. But how do we construct our one-piece fiberglass RVs?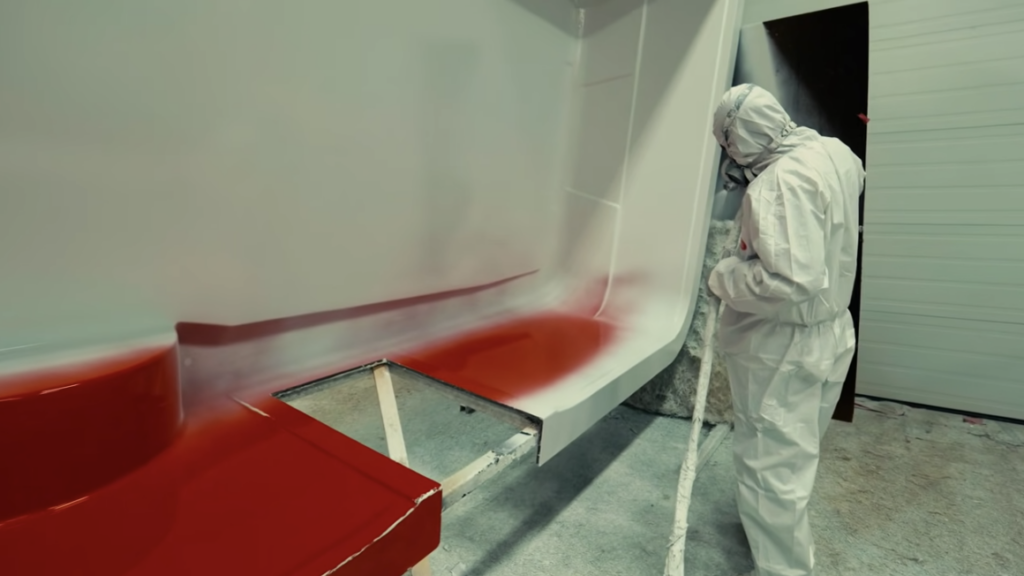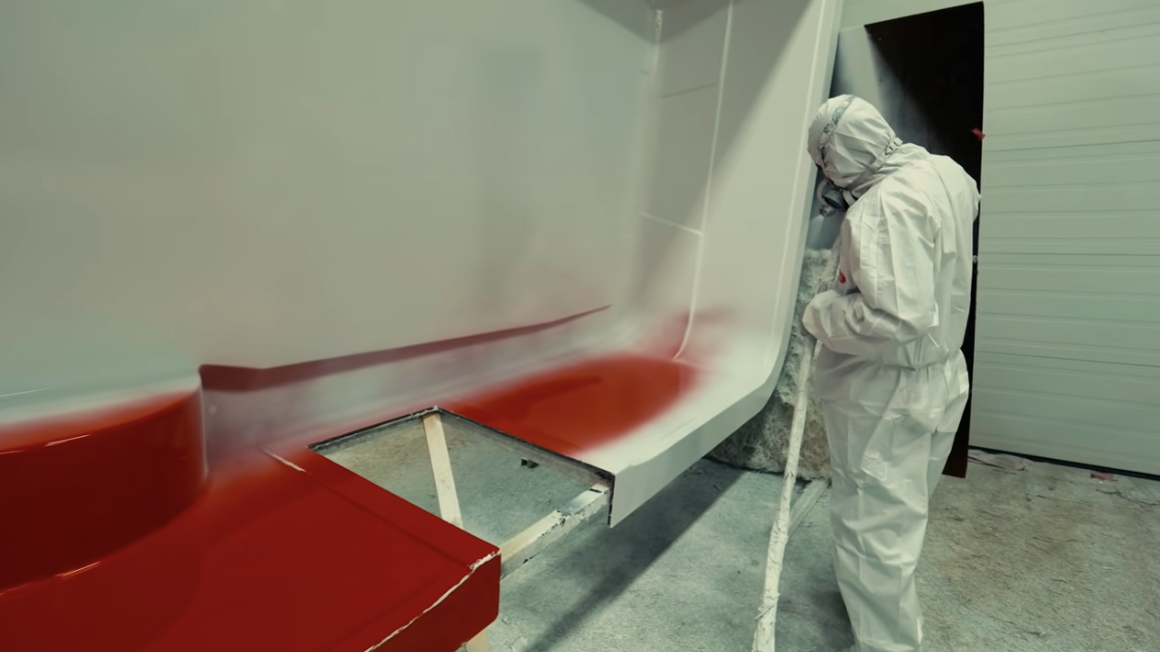 Here's the secret to our one-piece fiberglass process:
1. Prepping the Mold
The very first step to creating a one-piece fiberglass trailer is positioning and prepping the mold. At Escape, we offer ten floorplan models using four different base designs. Each of these designs has a unique mold that reflects the size, shape, and needs of their features.
2. Applying Gel Coat
The next step is to apply a layer of white gel coat to the mold to the mold which has been cleaned of any dust or debris. This gel coat will be the outer-most layer of an Escape trailer's fiberglass shell.
The purpose of this layer is to provide a flake-proof, extremely durable exterior finish that is non-porous and will hold up to the elements. Because the pigment is mixed into the gel coat, your trailer will be nice and white for a long time. Additionally, gel coat makes any future exterior repairs or maintenance extremely easy.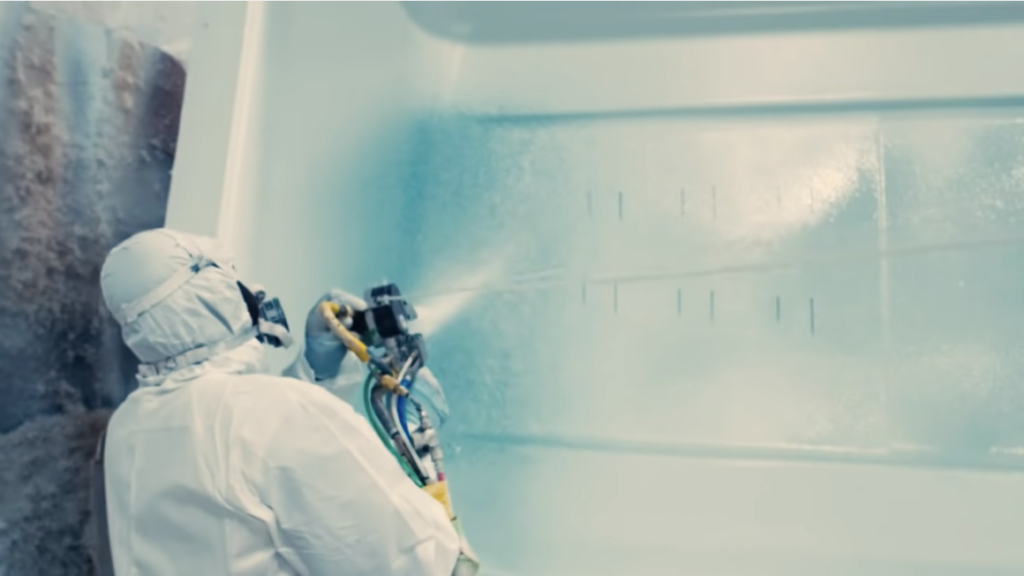 3. Fiberglass Coating
After the gel coat has cured, we then apply fiberglass in layers. 
During this step, thread-thin, flexible glass is combined with resin and sprayed into the mold. This combination of glass and resin forms an extremely strong polymer that holds up well over time.
Why is our fiber-reinforced glass polymer superior to other RV construction materials such as plywood? it will not easily dent, break down, or rot over time. However, it will flex and maintain its integrity.
4. Mold Stacking & Bonding
After the fiberglass and gel coat combination, we place the top mold onto the bottom mold. This forms a capsule-like shape. With a seam along the 'top and bottom buns.'
After the molds are perfectly aligned, we then go into the interior of the capsule and overlay fiberglass and resin along the entirety of the seam. This transforms the two pieces into one with a seam that has been 'welded' together.
We then remove the mold and are left with a one-piece travel trailer exterior.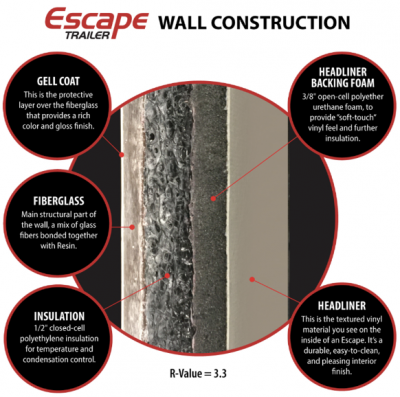 5. Insulation: Foam with Heavy-Coated Vinyl & Interior Built-Out
After the one-piece exterior is completed, we then apply a foam layer for insulation. This layer is topped with heavy-coated vinyl for a beautiful finish and low-maintenance surface. This completes the shell of an Escape Trailer.
From there, we build out the interior based on your selected floor plan and customizations.
Escape: One-Piece Fiberglass RVs with Endless Possibilities
When it comes to a long-term investment, our approach to travel trailer construction is second to none. With an Escape Trailer, you can count on a home away from home that will withstand weather and decades of wear and tear on the road. Escape one-piece fiberglass RVs provide the ideal balance of strength, rigidity, and flex to prevent cracks or shifting. Fiberglass also makes repairs and refinishes a cinch.
The critical factor for a long lasting, low maintenance trailer is construction materials and methods. Combined with a large selection of personalization, unparalleled option choices and a friendly and enthusiastic team of Escape Trailer educators we welcome you to our Escape Family!
To receive our newsletter by e-mail, please click the "Subscribe" button in the footer below.