Oh, the Places You'll Go!
Set your travel resolutions for an endless road of possibilities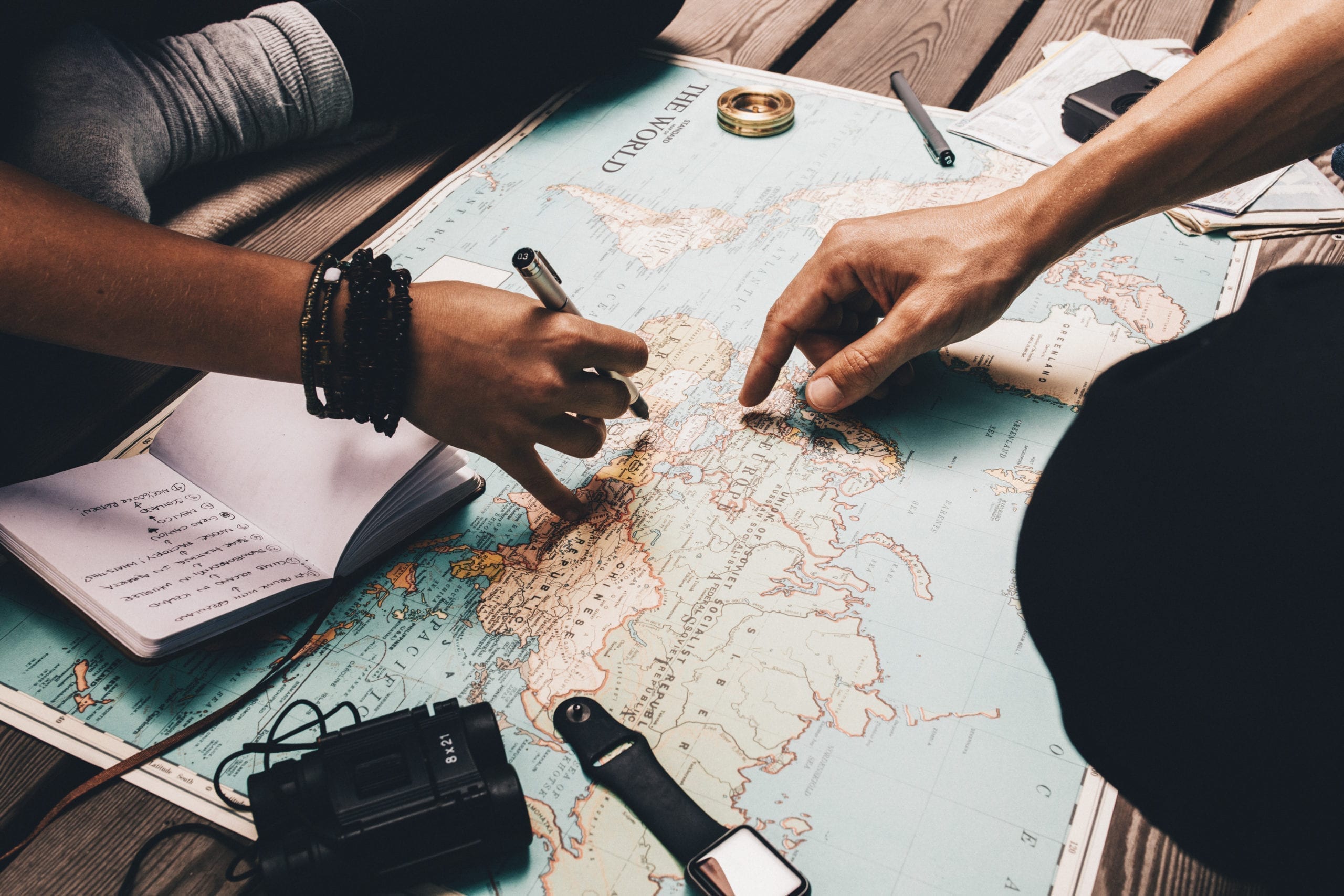 As the new year approaches, many of us find ourselves not only reflecting on all that's happened this year, but filling with hope, anticipation, and wonder about what's in store for the new year. How can this year better than the last? How will I make the most of the endless road of possibilities?

It's time to tap into the possibilities and not only reflect on places you've been but think ahead and plan to travel where you've always wanted to. There's no better time to embrace those feelings of wanderlust and set your travel resolutions for this coming year!  
Create a list of destinations
Whether traveling to see family and friends or escaping to new places, it's always a good idea to start out with a list.  Write down destinations you'd like to return to and ones you've always wanted to visit. Now is the time to make those dreams a reality!
Below are some routes to inspire your travel bucket list:
The PCH stretches along 1,675 miles along the coast of California to Washington and is known for its beautiful stretches of highway along the Pacific Ocean.  There are many notable attractions along the way including Avenue of the Giants (to view the California redwoods), Big Sur, Hearst Castle, and Olympic National Park.
Like PCH, the Blue Ridge Parkway is another iconic route running from Virginia to North Carolina and famous for its breathtaking views of the Smokey Mountains and Appalachians. There is something for everyone along the way including countless scenic RV campsites, the Biltmore Estate, Pisgah Region, and the waterfalls of Brevard.
This 101-mile corridor along the western coast of British Columbia stretches from Vancouver to Pemberton and is the perfect marriage of mountains and sea. The route offers many choices whether you prefer the city or a wilder location.  Attractions of note along this highway include Tantalus Range Lookout, Nairn Falls, Whistler's Peak 2 Peak, and many of the national parks along with way where RVs are welcome.
Located in central Manitoba, the Interlake Region is caught in between Lake Winnipeg and Lake Manitoba. This laid-back area is perfect for relaxing on Twin Lakes Beach or hiking through the many forest trails. There are numerous RV campgrounds to choose from throughout the area. Notable attractions include Quarry Park Heritage Arts Center, and Marine Museum of Manitoba.
Map out your travel year
Grab a calendar and begin to identify a list of possible travel dates throughout the year. Start off with seasonal trips in spring, summer, and fall maximizing the beauty of each season for each location.  For example, you may want to visit New England during the fall color display or Banff National Park in the spring to celebrate the fields of wildflowers.  Putting dates on the calendar will help you to reserve this time and plan ahead.
Spend some time researching your destinations so you are familiar with campgrounds and attractions in the area.  Some destinations may offer special festivals or special events during specific months of the year so be sure to make a note of them.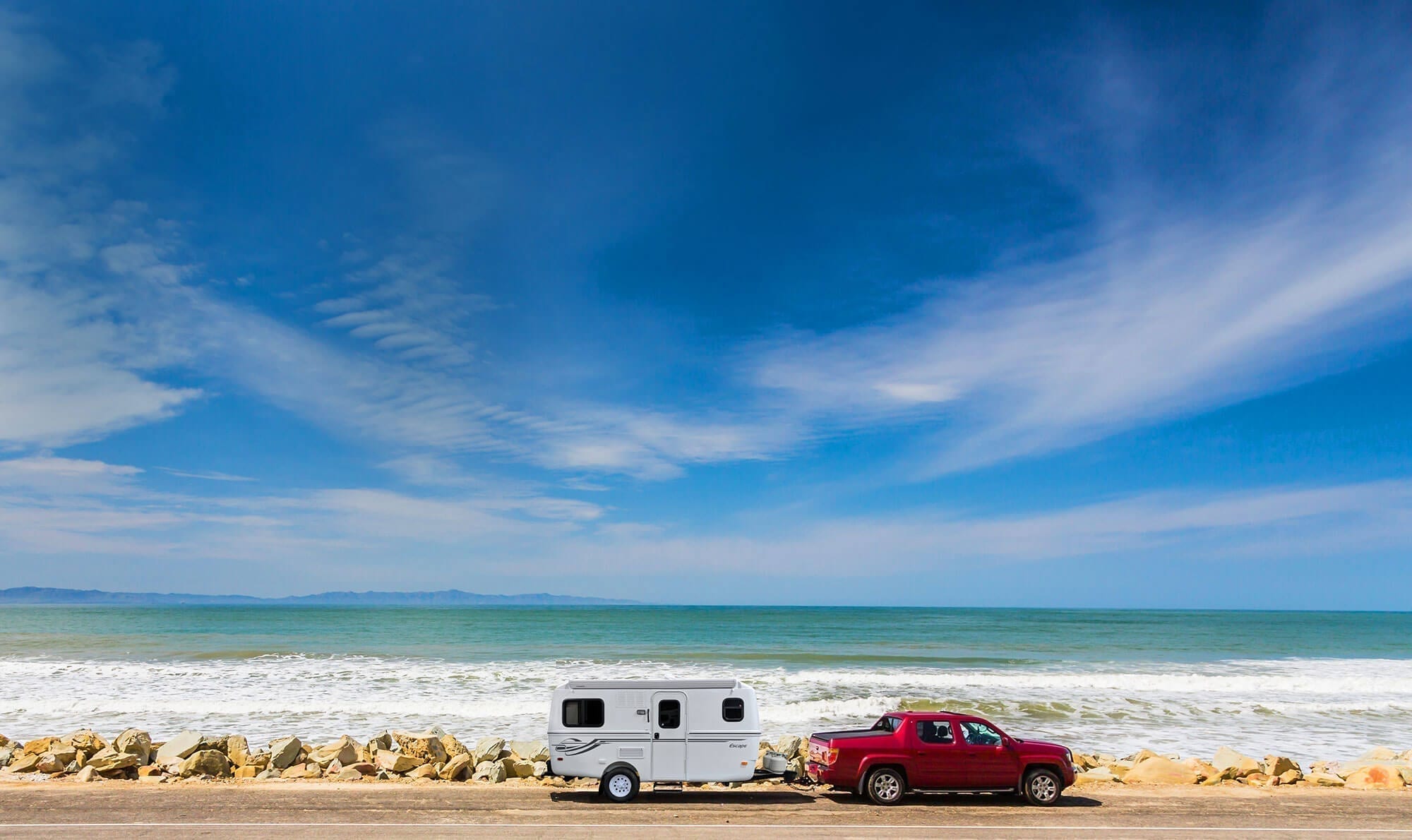 Start saving now
Another advantage of creating your travel resolutions early is it allows the opportunity to start putting money away for trips. Sure, you have a camper trailer so you're already saving money by not having to pay for airfare or hotels but it's always nice to plan ahead for spending money, gas, food, and other expenses you'll incur while traveling.
Put a little away each month and before you know it, you'll have the funds you need to really enjoy yourself…and maybe sneak in an extra trip!
Be sure to check in with your travel resolutions often as the year progresses to stay on track. It helps to know you have something to look forward to at least several times a year. Just think of all the adventures you'll be enjoying throughout the year and the memories you'll cherish for a lifetime.
Is an Escape Trailer part of your travel resolution? Our team is always available to answer your questions or to schedule a one-on-one virtual tour. Contact our team today for more information.
To receive our newsletter by e-mail, please click the "Subscribe" button in the footer below.