Should You Buy An RV For Retirement?
Retiring is an exciting time in life. After years of hard work, you can finally enjoy the fruits of your labor, and there is no better way to do that than by taking to the open road in an RV. RVing during retirement offers a unique opportunity to explore new places and experience life in a different way.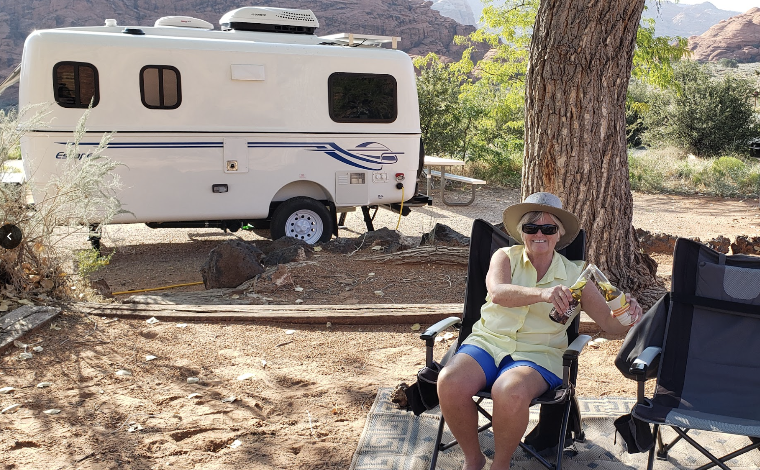 Here are some of the top reasons why you should consider RVing during retirement:
Freedom and Flexibility
With an RV, you can go wherever and whenever you want. You can stay as long as you like in one place or move on to the next destination at your own pace. You have the freedom to explore new places and experience different cultures without being tied down to one location.
Cost Savings
RVing is a great way to save money on travel expenses. You can save on lodging costs by camping in your RV, and you can save on food costs by cooking in your RV. You can also save money on gas by planning your route ahead of time and avoiding unnecessary stops.
Comfort and Convenience
An RV provides a comfortable home away from home. You can design your RV and bring some comforts of home with you. You can also enjoy the convenience of having a bathroom and shower with you wherever you go.
Social Opportunities
RVing is a great way to meet new people and make new friends. Many RV parks and campgrounds offer social activities and events for RVers. You can also join RV clubs and organizations to meet other RVers and make new connections.
Adventure
RVing is an adventure in itself. You can explore new places, experience different cultures, and create lasting memories. You can also participate in outdoor activities like hiking, biking, fishing, and more.
RVing during retirement is a great way to enjoy life and make the most of your retirement years. With the freedom and flexibility of RVing, you can explore new places, save money, and make new friends.
But with so many types of RVs on the market, it can take time to decide which one is right for you. One option that is becoming increasingly popular among retirees is a fiberglass RV.
Fiberglass RVs are lightweight and durable, making them ideal for long-distance travel. There is also minimal maintenance, allowing you to spend more time on the road.
Here are some of the benefits of owning a fiberglass RV:
Durability
Fiberglass RVs are incredibly durable and can withstand the elements better than traditional RVs. They are also more resistant to dents and scratches, making them an excellent choice for those who want to travel without worrying about damage.
Lightweight
Fiberglass RVs are much lighter than traditional RVs, making them easier to tow and maneuver. The lightweight construction makes them more fuel-efficient, saving you money on gas to spend on other things.
Insulation
Fiberglass RVs are well-insulated, making them a great choice for those who want to stay warm in cold climates. They also provide excellent sound insulation, making them a great option for those who want to enjoy some peace and quiet while on the road.
Cost
Fiberglass RVs tend to hold their value better, making them an excellent investment.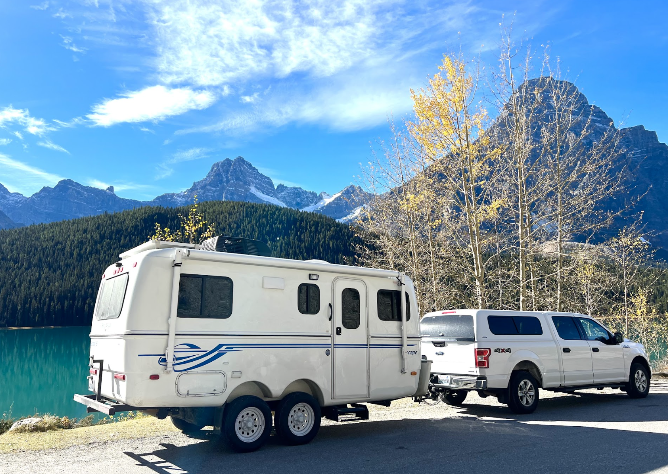 When RVing during retirement, it is important to plan ahead and budget accordingly. Make sure to research the area you plan to visit and consider the cost of gas, food, and lodging. Finally, be sure to check the weather and plan for any potential delays or detours.
Retiring is a time to explore and enjoy life, and a fiberglass RV is the perfect way to do it. With its lightweight construction, modern amenities, and affordability, a fiberglass RV is the perfect choice for retirees who want to hit the open road.
To receive our newsletter by e-mail, please click the "Subscribe" button in the footer below.