Take in the Beauty of This Year's Fall Colors
Best places in Canada to experience Fall foliage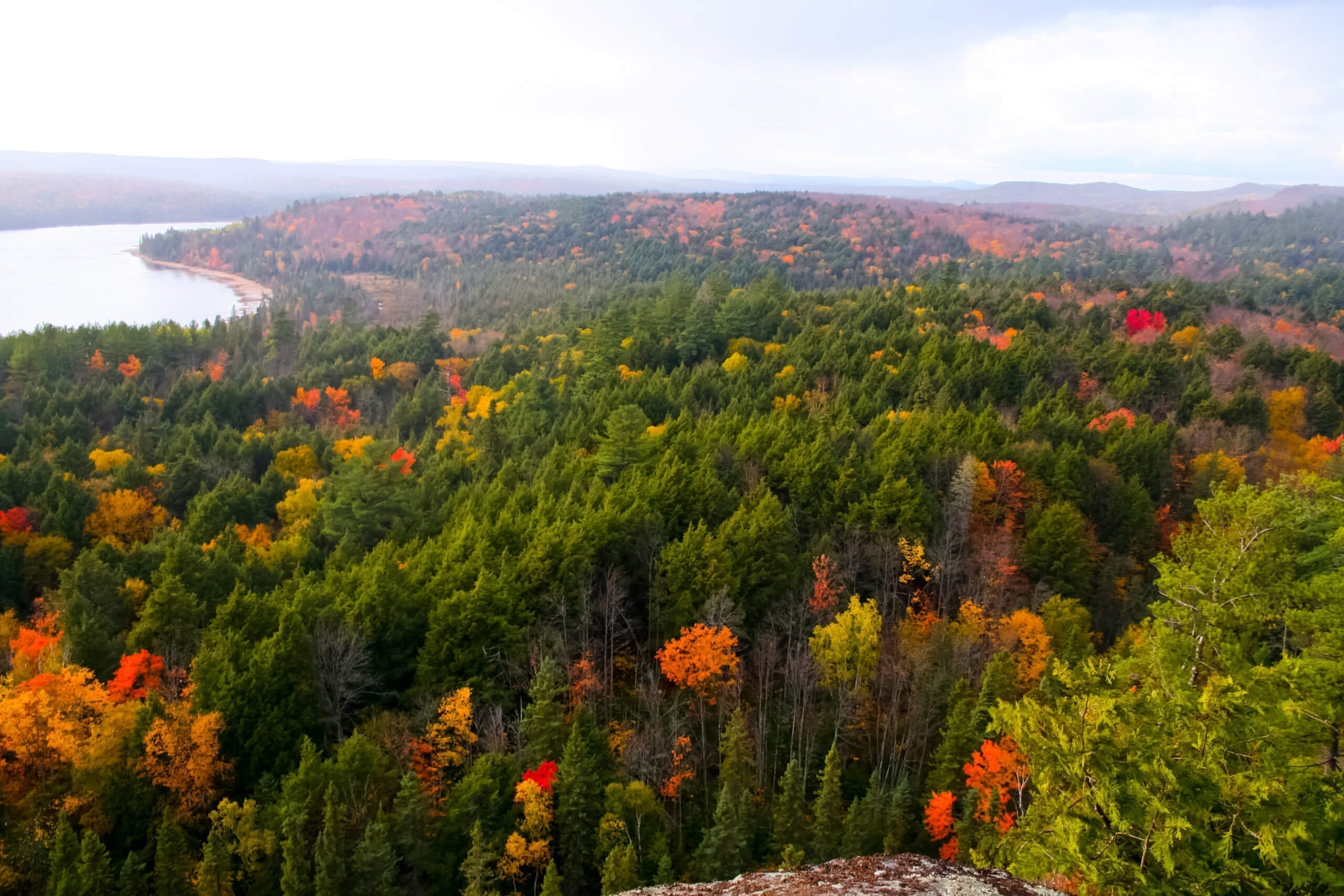 Grab your camera, jump into your Escape and hit the road to begin your tour. From coastal sites to mountain regions, Canada's varying landscape offers unique backdrops to highlight the array of orange, reds, yellows, and greens you'll see along the way. Many of these locations also offer trailer camping facilities so you can take your time and enjoy every moment of your Fall foliage tour.

Algonquin Park, Ontario
It's perfect timing to view the maples within the forest as leaves are a vibrant red and orange. Aspen and Tamarack trees are expected to change to their signature gold early to mid-October.
The park offers plenty of hiking and walking trails plus some of the best trout fishing. The park also offers a limited number of stores and dining options.
Peak Timing: Mid-September to late October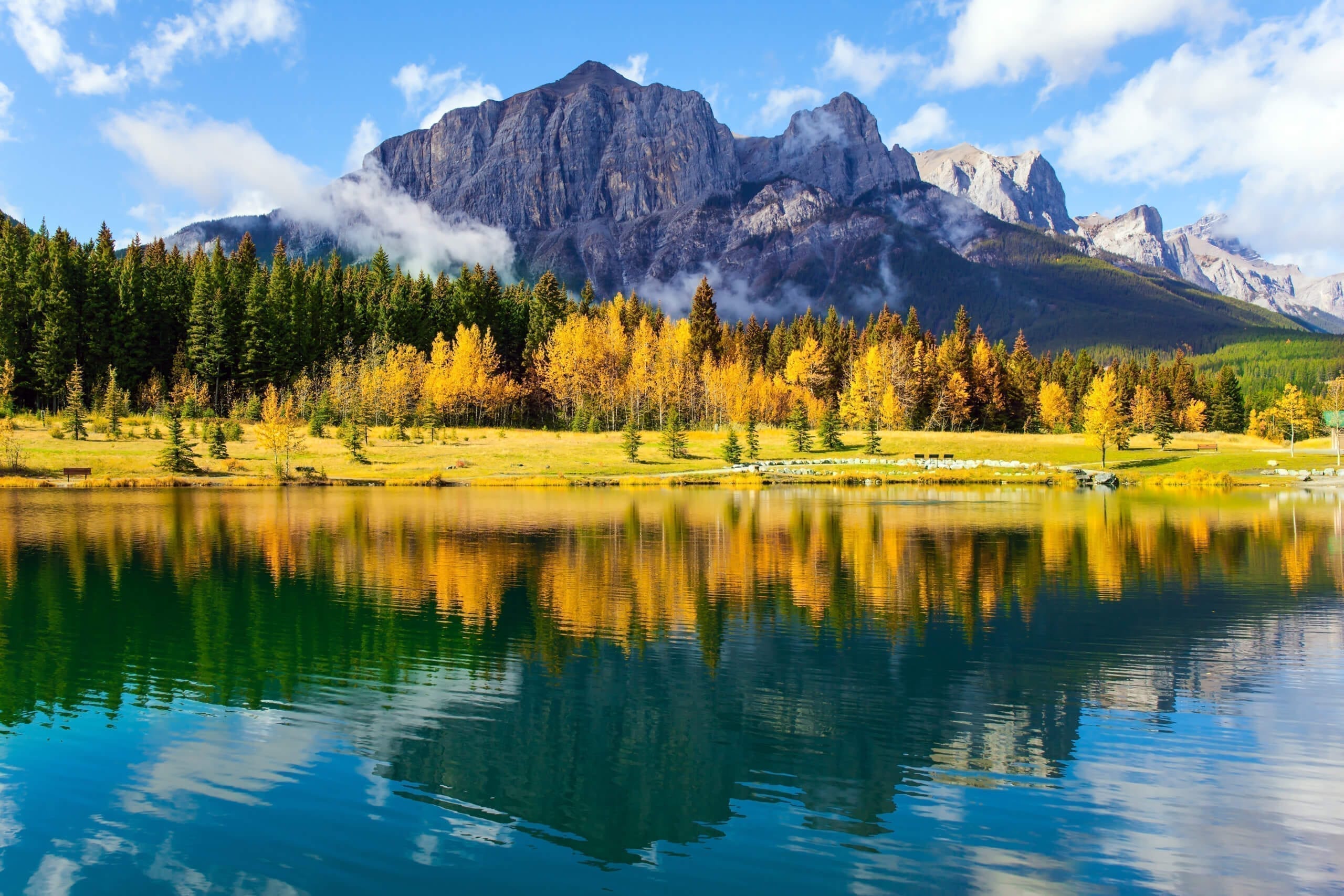 Banff National Park, Alberta
Banff is beautiful year-round but as tourists return home and the weather starts to turn, the show begins. Depending on weather, you can soak in the reds and golds along the mountain range.  There are key hiking trails such as Moraine Lake,  Icefield Parkway and Larch Valley that will not disappoint.  In addition to the colors, you can enjoy coming across secret waterfalls and crystal-clear lakes along the way.
Banff is also known for its high-end shopping, restaurants, and endless options for outdoor activities.
Peak Timing: Last week in September to the first week in October
Keep track of foliage changes for this area


Laurentian Mountains, Mont-Tremblant, Québec
The Laurentian Mountains are located just north of Montréal in southern Quebec and is quite popular for its impressive list of year-round activities.  You can expect to see brilliant reds and pinks as the many sugar maples start to turn.  The area also hosts many Fall festivals throughout the season to celebrate the changing of the colors. Hiking and bike trails are also plentiful and are the perfect way to immerse yourself into the beautiful landscapes.
Peak Timing: Last week in September to third week in October
Keep track of foliage changes for this area

Confederation Trail, Prince Edward Island
Confederation Trail within the forest of Prince Edward Island offer a long-lasting season of vibrant apricot-orange of sugar maples mixed with the fiery reds of red maple, cherry, and sumac and the brilliant yellows of poplar, birch, and beech. These bright shades are a striking contrast against the emerald background of the spruce, pine, and fir that fill-in the landscape.
The area offers numerous beautiful coastal campsites to help you escape for a few days and enjoy the surroundings.  Enjoy hiking and biking along the trail to really soak in the sights and sounds of Fall or stop by one of many festivals scheduled for the season.
Peak Timing: Mid-September through late October
We all need a little color in our lives now and again. There really isn't a better time to plan an impromptu road trip to enjoy the changing scenery. Not only is taking in the beauty of the flamboyant Fall foliage inspiring, it helps remind us how amazing nature can be, especially as Winter approaches.
One of the most wonderful things about owning an Escape Trailer is that it gives you the freedom to go wherever you'd like.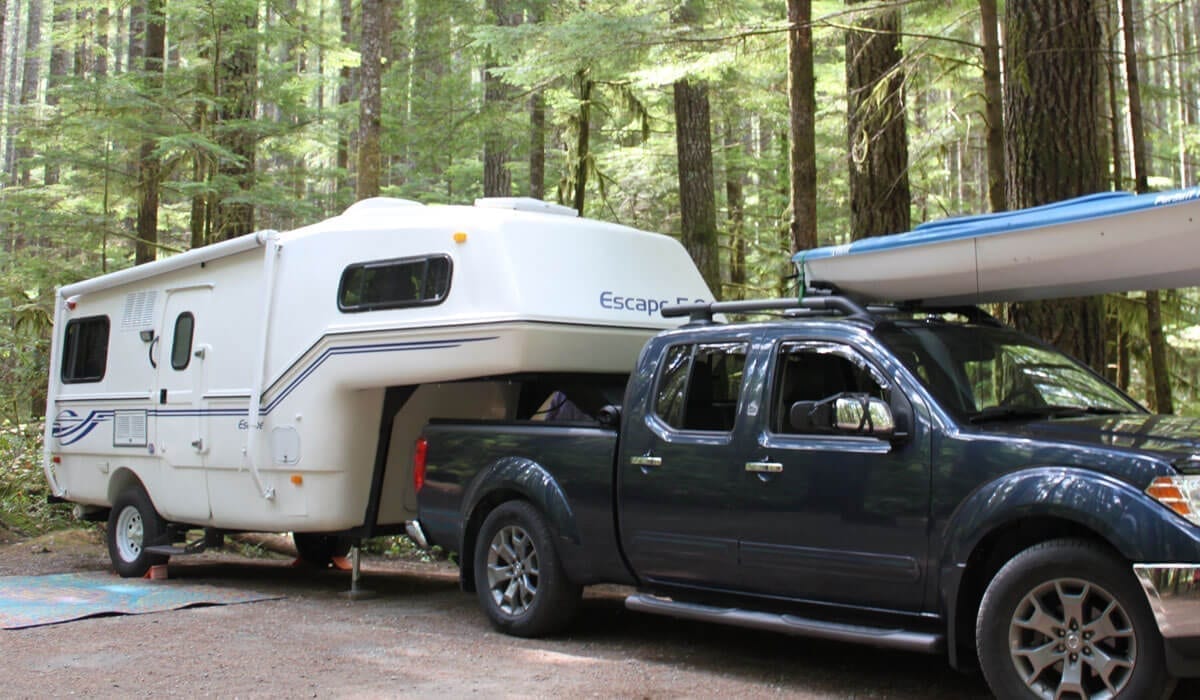 Contact us today or schedule a one-on-one tour with one of our specialists.
To receive our newsletter by e-mail, please click the "Subscribe" button in the footer below.