The Ultimate RVers Bucket List
Whether you are brand new to RVing or you have been RVing for years, there are some "must-see" locations and "must-do" activities that you should have on your bucket list. Your RV is your ticket to making memories and living life to the fullest from some of the most breathtaking sights to some of the most iconic natural wonders. Just read on, and you are sure to find some that pique your interests.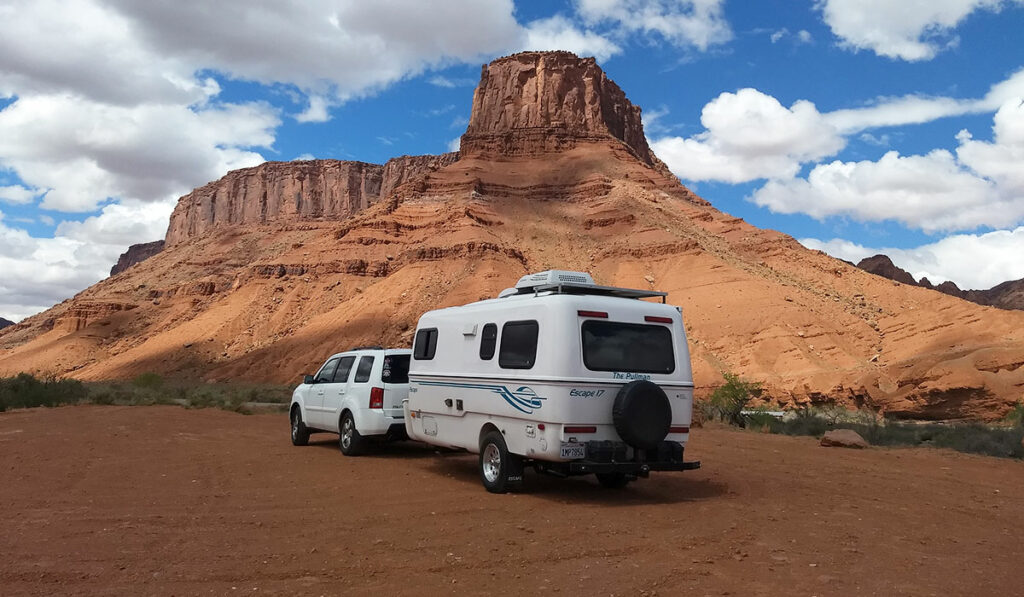 Making your own bucket list
Have you started your RVing bucket list yet? If you haven't, it is time to start. The world is big and time is short, so the sooner you start your list, the sooner you will enjoy the most memorable sights, sounds, tastes and experiences. Grab a notebook, map, and pen, and begin jotting down what items on this bucket list to add to your own!
Unsure which adventure will help you make the most of your time on the road? We can help with that, too.
What do you like?
No two bucket lists are the same. Before you add any destinations to your list, take a moment and envision your best life–what are you doing? Also, consider if you're willing to go out of your comfort zone for a unique experience and unforgettable memory.
Additionally, as you craft your list, be sure to talk to your travel partner and list the things you want to do and the sights you want to see. One fun activity is to both create your own and then compare.
The best travel destinations are the places where you have a wide variety of things to do, so list your interests and start looking for places that offer them.
Make your plans!
Some destinations are great to visit at any time of the year, but for others, it is important to visit at certain times.  Be sure to plan around the events or activities that you plan to enjoy or that a locale is known for.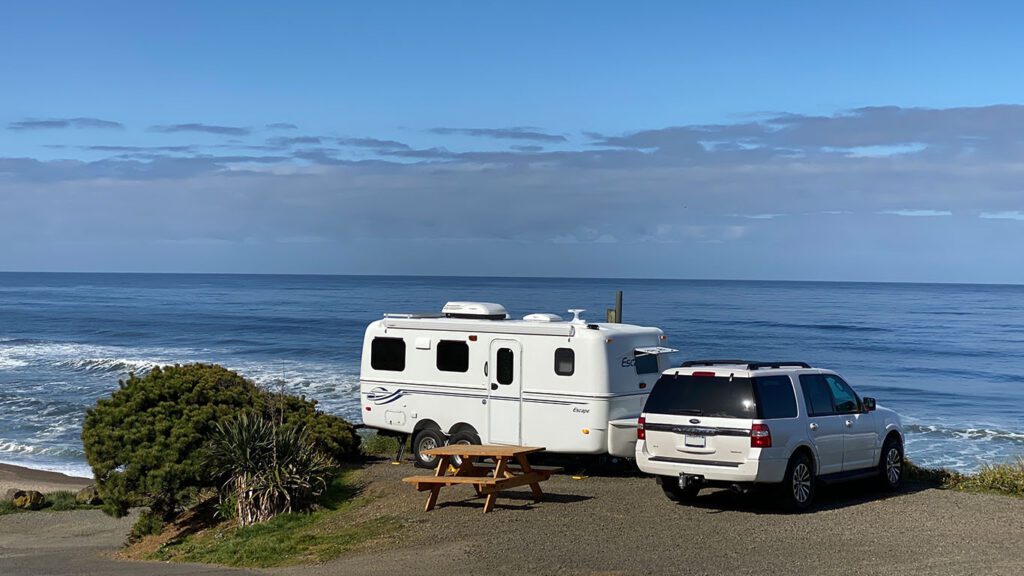 10 Bucket list destinations
Here is a list of 10 places in Canada and the United States that offer a wide variety of activities, some that can't be duplicated anywhere else in the world. Each destination has many more things to do and places to visit than are listed here–there are just too many to list them all. Take a look at them and see where you want to go for your next trip!
1. The Alcan Highway
Built during WWII, the Alaska-Canada Highway starts in Dawson Creek, British Columbia, running to Delta Junction, Alaska. 
The drive isn't as rugged as it used to be–it is now paved the entire way, but be prepared for construction because they have to do most of the maintenance and repairs during the summer months. You can enjoy the rugged beauty of British Columbia, Yukon Territory and Alaska–but the drive is long and the stops are few. 
But the trip will be memorable: long, long days during the summer, take a hike, watch the plentiful wildlife, enjoy the wonderful fishing, and don't forget nature's fireworks, the Northern Lights. Bring your canoe or kayak–you will find plenty of places to drop them in the water for a peaceful paddle. This will certainly be a trip to remember.
2. Banff, Alberta
Haven't heard of this one? Well, you should have! It is a one-stop location for all kinds of RVer fun. Like to bike? There are plenty of trails to enjoy, both on and off-road. 
Check out the wildlife at Banff National park, and don't overlook exploring the local caves and bathing in hot springs. Banff has plenty of quality golf courses and spas for those RVers that like the more civilized activities. Into canoeing, kayaking or horseback riding? All are available in Banff. 
If you visit in winter, you will find some of the best downhill and X-country skiing available. But before you leave Banff, you have to head to the top of Mount Norquay and enjoy the beautiful vista, a view you will have in your memory forever.
3. The Blue Ridge Parkway
The parkway extends almost 500 miles through North Carolina and Virginia, taking you near both Shenandoah National Park and Great Smoky Mountain National Park. The view is breathtaking, but don't forget to focus on the road because of all the twists and turns as it winds through the mountains. Take a day trip to Dollywood or Gatlinburg and enjoy being a tourist.
Looking for something a little more cultured? Visit the American Shakespeare center in Staunton, VA for memorable performances of the Bard's plays. 
Both states have wineries that you can visit, take a tour, do a tasting or both. Come fall, there are few places where you can enjoy the color of the changing foliage. Don't forget to check out local crafts, antiques and bluegrass music.
4. The Florida Keys, Florida
The Florida Keys–life full of sand and sun. Visit the southernmost point in the continental US in Key West and the Hemingway House before you spend the evening dining and drinking at some of the wonderful restaurants and quirky bars. 
There are plenty of places between Key Largo and Key West to improve your tan, snorkel and fish. Charter a boat and fish the Gulf Stream or toss your line off one of the many bridges. Snorkel the coral reefs in John Pennekamp State Park. 
Looking for something out of the way? Visit the Dry Tortugas and tour Fort Jefferson. And you won't be lacking good live music. Get your partner and get ready to dance!
5. Las Vegas, Nevada
Everyone knows about the casinos and the live shows that you can enjoy when you visit Las Vegas, but that isn't all you can do in Vegas. You can hit the links 12 months of the year on some very challenging courses. You can also visit the Mob Museum and the Neon Museum. And don't forget the Pinball Hall of Fame. 
Want to see a bit of nature, you are an easy drive from the Mount Charleston Wilderness Area, Springs Preserve and Red Rock Canyon. And if you are really adventurous, you are only 2.5 hours to Death Valley. 
Remember, there is more to Vegas than glitz and gambling–there are plenty of fun venues to visit and natural areas to enjoy.
6. Montana
The Rockies march right through the western half of Montana with some of the most beautiful peaks in North America. Head to Big Sky, near Yellowstone National Park. It is an easy drive to the Park's attractions, and you can also find plenty of fishing and hiking opportunities. White water rafting and ziplining will get your heart pumping. If you want to be one with nature, Montana has some of the best trout streams in the world. 
Head north and enjoy Glacier National Park and don't forget Garnet Ghost Town and the Grizzly & Wolf Discovery Center. While not known as a popular tourist destination, Montana can give you unmatched memories.
7. New Orleans, Louisiana
How could you leave "N'orlens" off your bucket list? The center for Cajun and Creole culture and the destination for jazz aficionados, New Orleans is a great place to spend a week or two. 
It's difficult to find better food than in the French Quarter. Take a swamp tour or enjoy the Mississippi from the deck of a paddle-wheel steamboat. 
Want to do something spicy? Visit and tour Avery Island, the home of Tabasco Sauce. Enjoy the Cane River Creole National Historical Park or go fishing on Caddo Lake. Want to catch bigger fish, head to the gulf for some saltwater fishing. 
You will find the best live music in the Big Easy–So, be sure to enjoy local jazz and zydeco way into the wee hours of the morning. And don't forget the Jean Lafitte National Historical Park and Preserve and the LSU Rural Life Museum. New Orleans–a city with something for everyone!
8. Northern California
It will be difficult, if not impossible, to exhaust the possible things to do from the Bay Area, north to the border of Oregon. 
Enjoy Fisherman's Wharf and take a tour of the Presidio and Alcatraz in San Francisco. Check out the San Francisco Botanical Museum and the Japanese Tea Garden. Moving up the coast, you have a seemingly endless number of wineries, and when you tire of wine tasting, relax in one of the many spas. Visit some of the ghost towns, like Bodie, Ridgecrest, Calico and Ridgecrest. 
Looking for awesome sights? Check out Redwoods National State Park and the Hearst Castle. Along the coast, there are plenty of beaches to enjoy and plenty of waves if you bring your surfboard. 
Want a hike of a lifetime? Try the Tahoe Rim Trail and the John Muir Trail. These are just a few of the things that you can enjoy in Northern California!
9. Quebec, Quebec
This 400-year-old city is one of the most beautiful and historic in North America. You can spend days wandering the streets of Old Quebec checking out the architecture, shops, and food. You can enjoy the walls and gates of the only walled city north of Mexico, along with the Basilica Cathedral Notre-Dame de Québec, the Château Frontenac, Citadelle de Québec and Dufferin Terrace. 
If you're a foodie , you have to try Aux Anciens Canadiens, Buffet de l'Antiquaire,
La Bûche and Les Ancêtres and you will walk away with your taste buds well satisfied. 
Drive three hours east and you can see beluga, finback, humpback, and minke whales. For more food, shows, and gambling, try the Glamour Outing at Casino de Charlevoix. A short hour's drive will take you to the quaint, country town of Baie-Saint-Paul where you can shop then enjoy some beers at one of the Hike Mirador Trail, and visit the monuments and breweries. 
Be sure not to miss Grosse Île, where you can see many pubs and while there, enjoy the Mirador Trail and see the monuments. Don't pass up a chance to visit one of the oldest and most historic cities in North America.
10. Vancouver, British Columbia
If you're planning for lifelong memories, you can't forget Vancouver. While you might not think of Vancouver as being worthy of your bucket list, there are dozens of reasons to add it. If you want to see some of the world's most majestic creatures, book a tour on one of the whale-watching boats. Orcas, humpback, and gray whales all share the waters around Vancouver. 
Interested in indigenous culture? Visit the Brockton Point Totem Poles. If you're in the mood for a little shopping and hiking, Granville Island and Stanley Park are great. 
Want to really "see" the area? Hop on the Sea to Sky Gondola. Foodies will love all the dining venues in Gastown and Chinatown. 
Vancouver is a great place to spend the day on your bike, enjoying all the sights and sounds the city has to offer. Don't forget the Capilano Suspension Bridge, but make sure that you can deal with the height. Vancouver is a great place to go for a coastal cruise as well. 
If you plan on visiting during the colder months, bring your skis because there are a lot of wonderful slopes in the area. 
A detour you don't want to miss
While you're nearby Vancouver, don't miss out on stopping by Escape Trailer HQ! We are always happy to catch up with Escapees and see our travel trailers in use. So be sure to stop in and say, "hi!" 
Live the best RV life with your own bucket list
No two bucket lists are the same, but here are some wonderful places that you can think about visiting. They all have a wide variety of activities–sure to please both old and young. Some are mellow and contemplative while others get adrenaline coursing through your veins. Good luck with your travels, and may you get to visit every location on your bucket list.
To receive our newsletter by e-mail, please click the "Subscribe" button in the footer below.