Fiberglass Trailers Built for You
A dealer will only sell you a trailer. Escape Trailer will build your trailer for you. Escape is a no commission direct to consumer manufacturer.
We provide industry-leading personalization for fabrics, flooring, and countertops with an extensive list of upgrades and options available with every trailer. 
For cabinetry, you can choose between Oak, Maple, or Contemporary.
We are on our second Escape, a 2020 19'. Escape was great to deal with over the phone from 4500km away, the trailer was delivered on a flatbed to Ontario and had absolutely no problems. The quality is top notch.

Doug Smith


Great CANADIAN MADE CAMPING TRAILER, Hand over from manufacturing to owner very professional, installation of hitch to vehicle was perfect. Enjoyed using the trailer, easy to maneuver and tow. Finishes could have been more modern. In all perfect for two with an occasional guest upfront. Ton J, Cochrane AB Canada Look forward seeing the new 23ft model

Antonius W Joosten


The best trailer your money can buy! In March 2020 upgraded to a 19' Escape! What a pleasure of a company to work with!!! What a great manufacturing facility! I loved individualizing my unit to our specs as everyone has a different approach to camping and thus different needs! We now have 60 days mostly in State and National parks, the unit performs wonderfully, everything works like magic, there are absolutely no issues! This was THE BEST decision for us. The best way to keep social distancing and yet travel during epidemic! We just came back from Smokey Mountains and Fall Foliage back to Houston... but than every trip has been great! LOVE MY ESCAPE!

Olga Elman


What a wonderful 'Escape' experience. We are the second owners of a 2014 Escape 17B and are just starting our 4th year of ownership. The trailer was in 'like new' condition when we purchased it from the original owners and we have been able to maintain it to that condition without a spec of problems. We have dragged it to Arizona for two winters of 'boondocking' and spent many great hours this summer here in British Columbia. The trailer pulls like a dream. Everything works. There are no squeaks, rattles or rolls. We have had the trailer back to Escape in Chilliwack twice for add ons and we have been treated like royalty... Quality. Workmanship. Design. Service. Outstanding. Thank you Escape!

Ronald Mullins


Escape Trailer Industries is really easy to deal with. They did some nice custom work for us to help make the trailer "our own". The trailer is very well made and we have not had a bit of trouble with it. Have taken it on a few long trips so far. With the hitch combination we have the trailer tows exceptionally well. No sway even in big wind storms or when passing large transport trucks. Would highly recommend. We have the Escape 19.

Sean Murry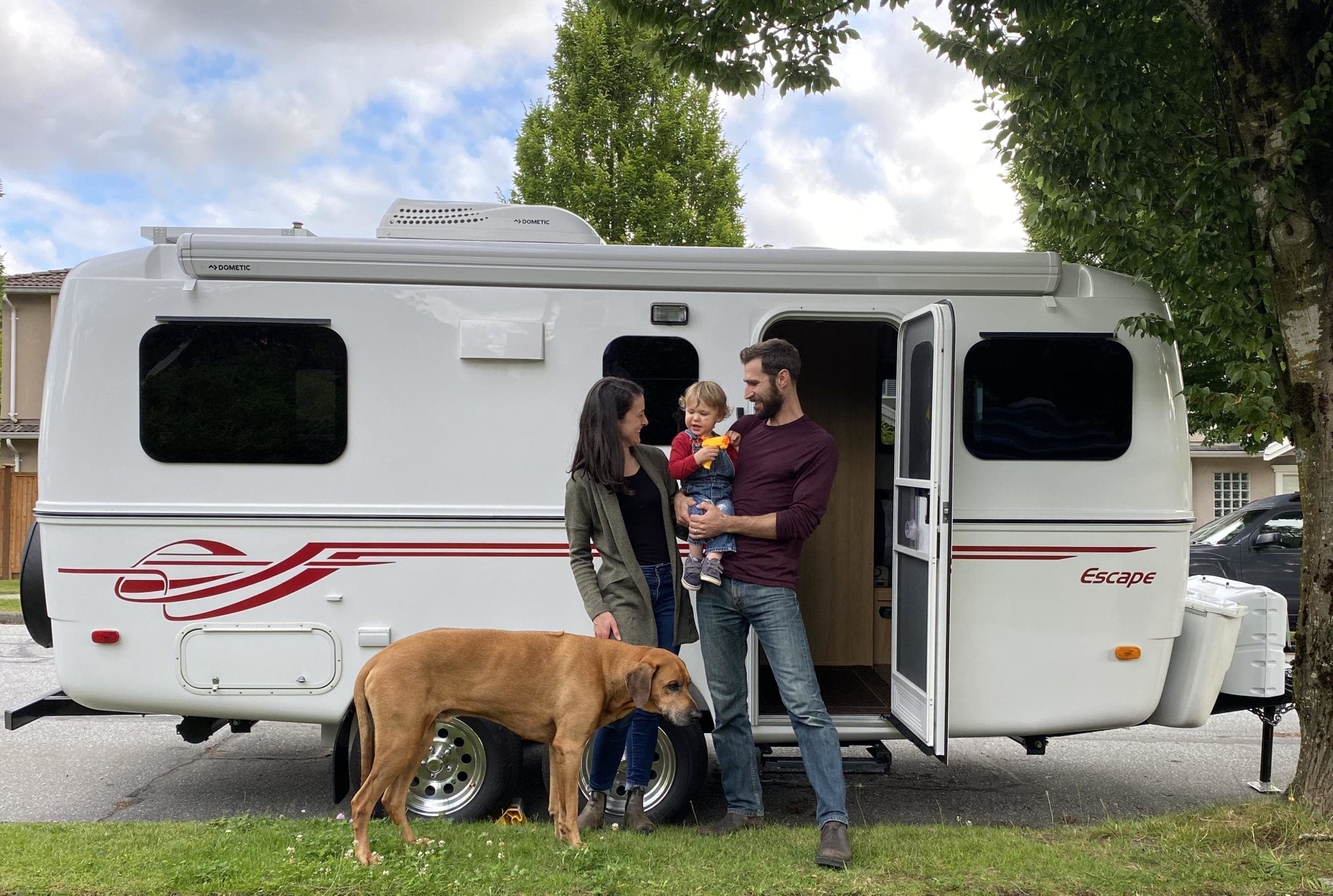 Book a live personal video tour or see an Escape in-person with one of our 1200 Ambassadors!
Making an Escape fiberglass trailer
Each Escape Trailer is carefully hand-crafted from start to finish. From the inital stages of preparing the fiberglass shell to the final polish before delivery, our dedicated team of production specialists help build the best fiberglass travel trailers available. The video linked here will show many of the stages involved in building an Escape, and the many hands that are involved.