What Goes into the Price of an Escape Trailer?
You've likely heard age-old adage 'you get what you pay for'. Well, this is definitely the case when it comes to an Escape travel trailer. In these economic times it pays to be mindful of long term value, the Escape is a leader in this category. Let's take a closer look into the: quality; resale; and reliability an Escape provides, and why you should invest in our next travel trailer.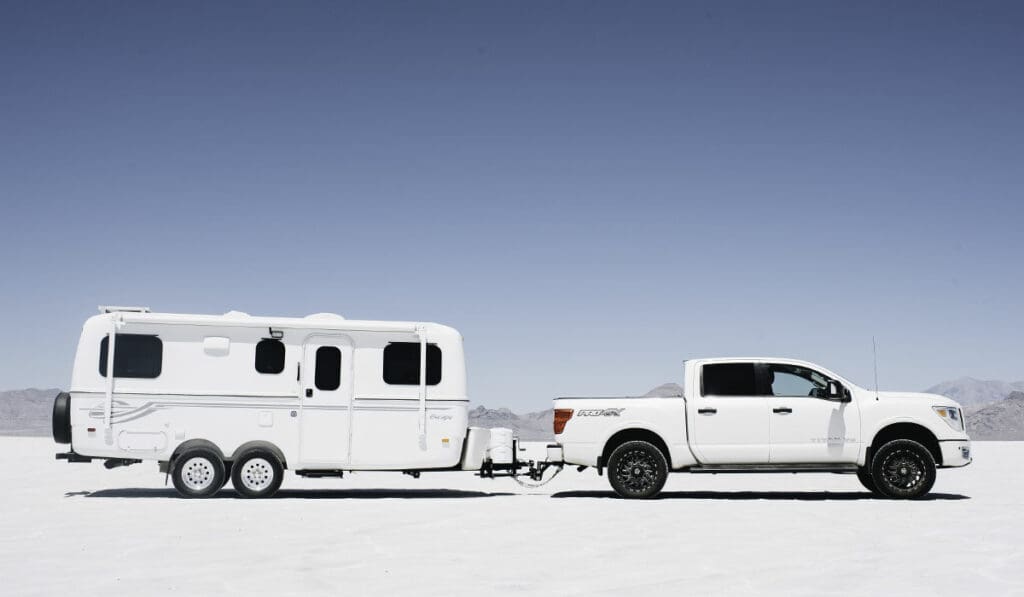 1. A Strong foundation
Pound for pound, fiberglass is just as strong as steel. Escape's fiberglass shell is made of molded fiberglass–the same as in boat hulls. While fiberglass hulls have higher upfront costs, the rock-solid foundation they provide is priceless. Primarily, they provide the perfect balance of flex with high tensile strength. This is the secret to the shell not developing cracks–creating better weatherproofing.
2. Lighter, stronger, better
While not lighter than all trailers, Escapes are lighter than trailers of comparable strength. Why is lighter better? A lighter trailer will allow you more options for tow vehicles. It is also easier to pull them up long inclines. And with gas prices going up, your tow vehicle will get better mileage.
3. Ride in style
Fiberglass shells have much greater design flexibility. Each and every fiberglass has a distinct look, a far cry from the typical 'box on wheels' RVs. Our trailers are sleek and unique. The rounded corners are more attractive and pleasing to the eye and harken back to the classic look popular in the 70s. 
4. Better insulation
Living on the road doesn't mean you have to rough it. Fiberglass shell trailers insulate against both hot and cold, so you stay more comfortable in spite of weather extremes. Your heater doesn't need to work as hard in cooler weather, and your AC can help you keep your cool during the summer months.
And don't forget insulation from noise. Many campsites are small, so there is little room between RVs. Fiberglass absorbs sounds more effectively, so you will hear less of your neighbors when you want your privacy.
5. A more aerodynamic design
Because molded fiberglass shells don't have to be built with square walls, they can be curved so that they will slip through the air. This puts less strain on your tow vehicle's engine and increases your gas mileage.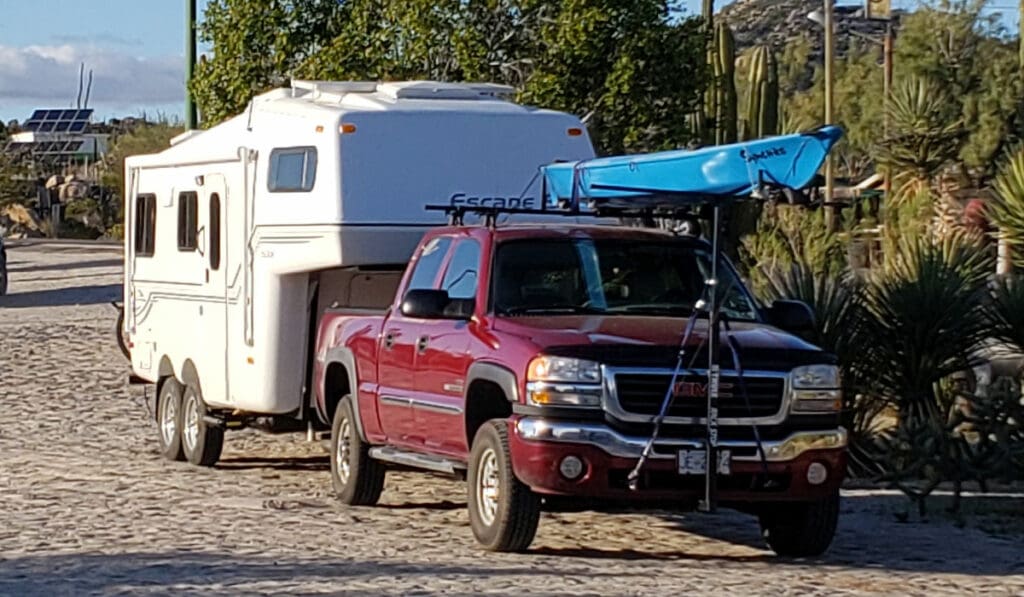 6. Stop mold at the source
With fewer seams, there are fewer places where a molded shell can leak. Without this key difference, seams can open and start to leak. Then, mold will soon follow. Once your RV has mold, it can be a smelly and difficult mess to clean up. So it is best to have a shell that won't leak to start with.
7. Fewer issues with unwanted visitors
Rodents and snakes can sneak through small gaps. With a fiberglass shell, there are no gaps for them to gain access to your trailer. You really don't want to wake up in the middle of the night, flip on the light to get a drink of water and be staring face-to-face with a field mouse. Nor do you want to find your RV that's been in storage has become home to rodents.
8. Easier maintenance
A coat of wax a year is the biggest job needed to keep your Escape Trailer looking like new. There are fewer seams to check and no slide-outs to fix, so maintenance is minimal. If you do have any damage to the shell due to an accident or flying debris, it is easier to patch a fiberglass shell than other types of construction.
9. Better resale value
Few RVs have a better resale value than Escape Trailers. Extra time and effort go into the design and manufacturing of these trailers. All RVs lose value over the years, but when you buy an Escape Trailer, you can expect to get a larger percentage of the original purchase price if you decide to sell and upgrade. 
Escape Trailers: A better investment
For these reasons, your Escape Trailer is a great investment. You can expect a well-made, easy-to-maintain RV, that will hold its value and give you years and years of trouble-free travel. Start designing your personalized trailer today!
To receive our newsletter by e-mail, please click the "Subscribe" button in the footer below.