15 Must-Visit North America Road Trip Stops
When it comes to getting away from it all and hitting the road for your next adventure, you want to plan some destinations that will leave you with lifelong memories. Seeing some of the most iconic along with some best-kept secret stops will make your next road trip unforgettable. So, if you're planning your next escape, grab your camera, pack some hiking gear, a swimsuit, and add a few of these North American road trip stops.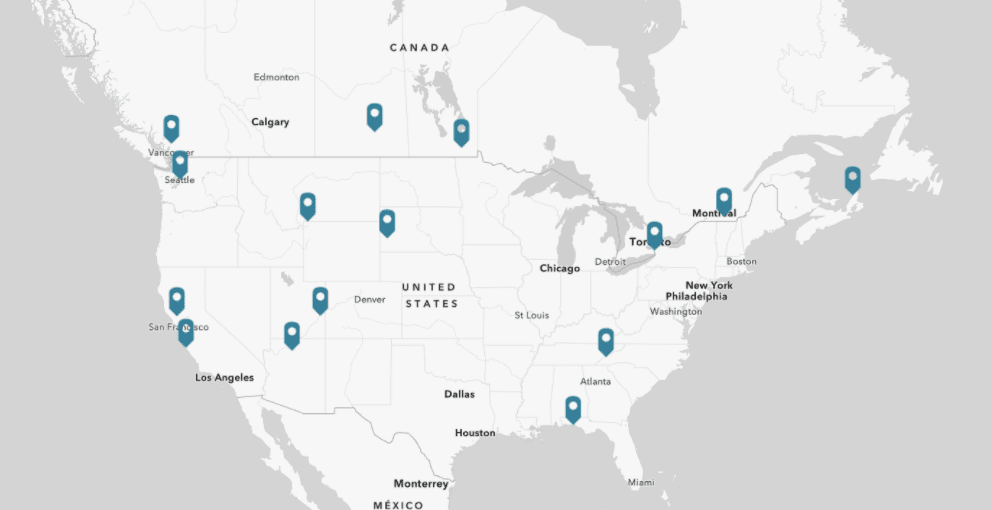 Check out these stops on Google Earth!
1. The Grand Canyon, Arizona
The Grand Canyon offers some of the most breathtaking views and several days of adventure. Whether you're wanting to hike to the bottom or enjoy a shuttle across the Southern Rim or Hermit Road, this stop has something for everyone. Just be sure to pack plenty of water and charge your camera before setting out.
2. Yellowstone, Idaho, Montana, Wyoming
For nature enthusiasts, it's nearly impossible to beat Yellowstone National Park. There are more activities in Yellowstone than most travelers have time for, so be sure to plan ahead. We recommend stopping to see Old Faithful, going for a wildlife hike, seeing parts of the park on horseback, and taking a guided tour. There are plenty of campgrounds within the park, so no need to worry about where to stay.
3. Niagara Falls, New York, Ontario
You don't need to bring a barrel to immerse yourself in the awe-inspiring excitement of Niagara Falls. However, you will want a poncho, your camera, and a few days to enjoy the full Niagara Fall experience. We recommend seeing the falls from the American and Canadian sides, going on an outdoor excursion, and trying some of the unbeatable restaurants nearby.
4. Petrified Forest National Park, Arizona
Visiting Arizona's Petrified Forest can be like taking a trip to another planet. This National Park offers some of the most unique, hands-on experiences you can imagine. It is also a great choice if you have a few hours, a half-day, or more time to spend. You'll find short hikes, longer hikes, horseback rides, and accessible overlooks.
5. The Great Smoky Mountains, Tennessee
For unbeatable views, historic highlights, an array of outdoor activities, and photo opportunities, the Great Smoky Mountains make a great stop. You can make your stop as long or short as you want and not run out of things to do. There are plenty of places to explore in nearby Gatlinburg. If you're bringing along the kids or grandkids, Dollywood is just a short drive away.
6. The Sea-to-Sky Highway, British Columbia
There's no need for dull routes when you can take the Sea-to-Sky Highway. This highway winds around Vancouver to Pemberton, stopping just north of Whistler. With striking scenes and plenty of stops, give yourself two to three days to take it all in. What we love most about this road trip opportunity is it comes along with a wide variety of stop options. From Chinatown in Vancouver to the Sea-to-sky gondola in Britannia Beach, you have plenty of adventure to choose from.
7. Moab, Utah
From stargazing to mountain biking, Moab is an interactive and exciting destination. This one-of-a-kind natural wonder can be enjoyed from atop a plateau to whitewater rafting in the valleys.
8. Eastern Townships, Quebec
As you travel from village to village in Quebec's Eastern Townships, you will feel as if you were transported back in time. This collection of small towns hosts plenty of parks, quaint restaurants, and even an observatory that's home to Canada's strongest telescope. If you have time, we recommend taking the entire 260-mile trail through all 31 towns and villages.
9. Cabot Trail, Nova Scotia
Another must-experience trail is the Cabot Trail in Nova Scotia. This 298-kilometer (185-mile) loop has plenty of places to see and stop and eat. Give yourself a few days to a week to take in all Cape Breton Island has to offer.
10. Destin Beach, Florida
When it comes to beaches, it's hard to find a more serene, pristine, and fun beach town than Destin Beach, Florida. This medium-sized town has dog-friendly beaches, fishing, kayaking, and charm. Unlike other Florida beaches, Destin Beach has retained much of its identity and stayed relatively small. 
11. Big Sur, California
Big Sur is big fun for nature lovers. If you will be in the area, we recommend taking the time to spend a few days in Big Sur. Check out the Monterey Bay National Marine Sanctuary, go on a hike, and keep an eye out for sea otters and California Condors.
12. Regina, Saskatchewan
A road trip isn't complete without learning about the history of some of Canada's unique cities. The drive to Regina brings out some of the remote beauty of Saskatchewan and when you arrive at the city, you will find plenty of places to explore. We recommend checking out the Royal Saskatchewan Museum and RCMP Heritage Center while you're there.
12. Steinbach, Manitoba
Steinbach hosts plenty of activities for children and adults to enjoy. From Kismet Creek Farm to the Mennonite Heritage Village, this region of Canada is packed with family fun along with some peace and quiet away from the hustle and bustle of everyday life.
13. Mount Rushmore, South Dakota
For history aficionados and those wanting to visit the most iconic sites in North America, Mount Rushmore National Memorial is a must. Not only will seeing the national memorial be a memory to last a lifetime, but the Black Hills National Forest has plenty to explore.
14. Space Needle, Washington
The Space Needle offers amazing views from within the Space Needle and seeing the gleaming landmark as you get within view. Seattle also hosts a collection of really great attractions and activities. Just remember to bring a poncho or umbrella.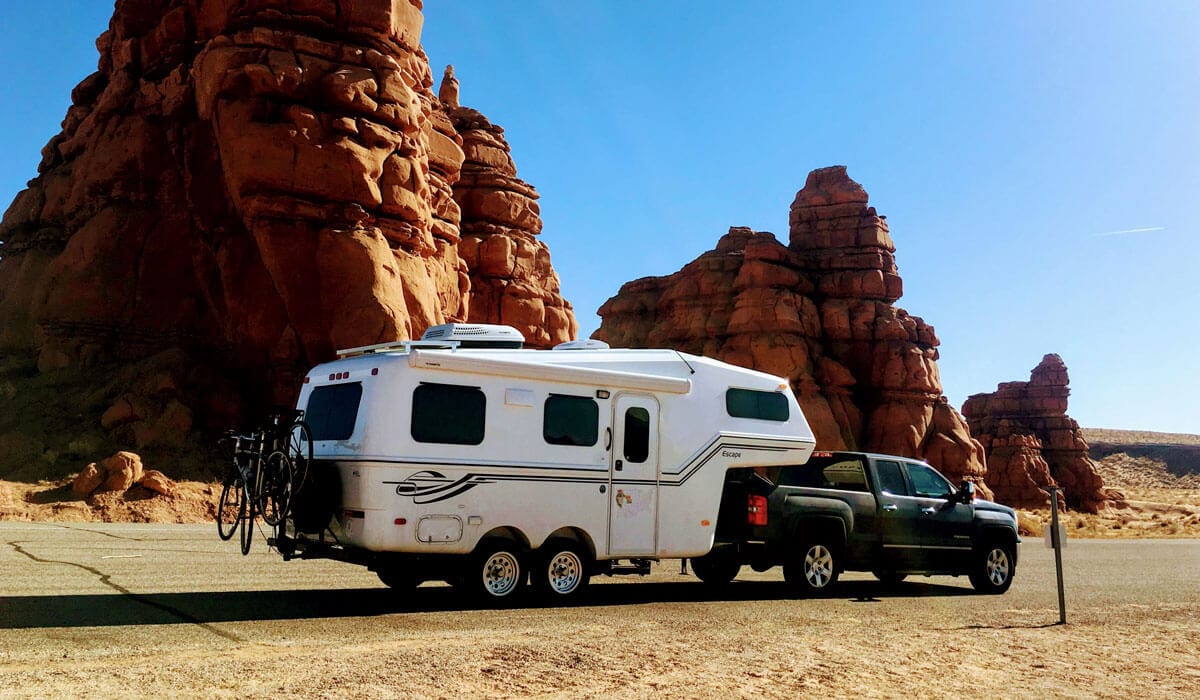 Hit the road and explore North America
There's no time like the present to plan your next road trip. If you're awaiting the reopening of the U.S./Canada border, you have plenty of time to plan and research. No matter if you're exploring the east coast, west coast, or anywhere in between, be sure to add a few of these must-see stops to your trip. We hope you have a blast and these experiences bring you and your loved ones closer together.
Planning your road trip? Check out our Ultimate RV Living Trip Planner.
To receive our newsletter by e-mail, please click the "Subscribe" button in the footer below.