Advantages of Fiberglass Trailers
Lightweight and strong, fiberglass offers numerous advantages to campers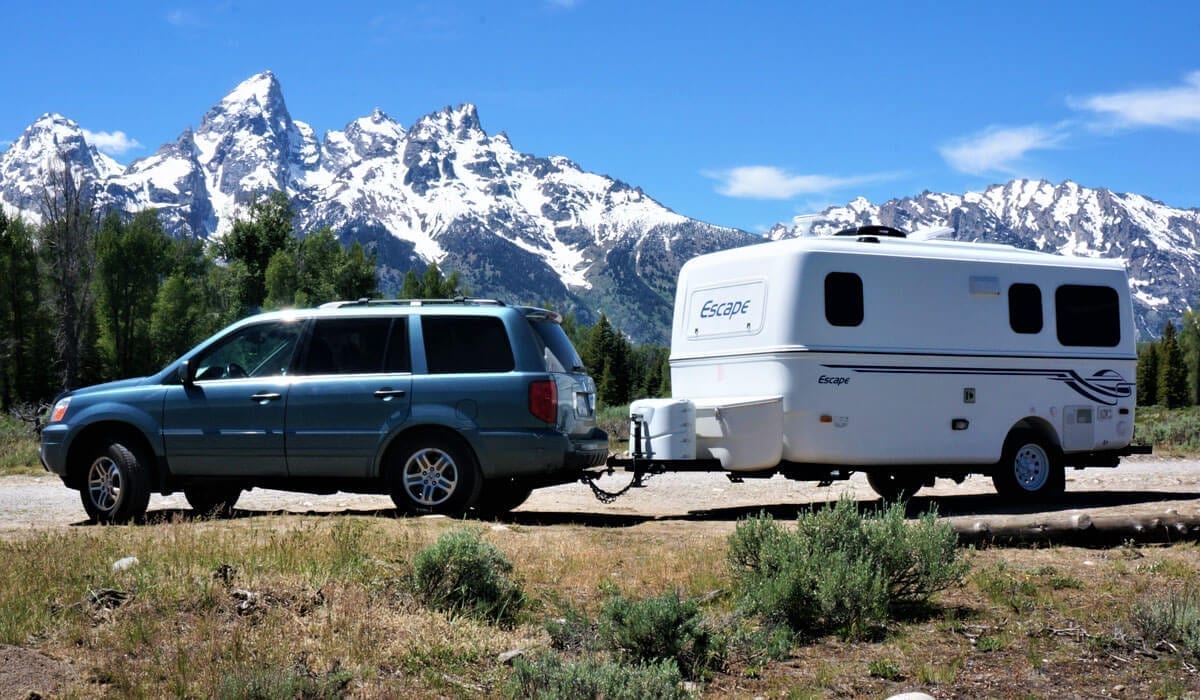 More and more people have started to enjoy trailer camping, and camping in general, over the past year than ever before. Many are realizing just how great it is to take an escape whenever they'd like! Trailer camping offers a freedom to get up and go enjoy everything the outdoors has to offer everything from hiking, rock climbing to canoeing and everything in between.
There are endless choices when it comes to deciding which camper trailer is right for you and your lifestyle. Typically, people choose from either an aluminum, stick built or fiberglass travel trailer. There are benefits to each, but fiberglass offers many unique advantages campers can take advantage of.
What is fiberglass?
In very simple terms, fiberglass is made when glass is melted and forced through very fine holes to create glass filament threads that can be woven into larger sheets of material. A variety of resins can be added to create different strengths for various applications, including the body of a trailer camper!
Lightweight
Fiberglass trailers, in most cases, tend to be built smaller than aluminum trailers. Their smaller size and light weight make them easier to tow. Many fiberglass trailers can be towed by mid-size truck market and most trucks, including short beds, with a V6 engine. Fiberglass trailers are also easier to navigate around narrow or winding roads, helping to make your time on the road a little less stressful.
Aerodynamic
The shape of your trailer has a big impact on how it travels on the road. Fiberglass is much more versatile and easier to shape than aluminum. Trailers can be precision cut into streamlined, more aerodynamic designs that perform better on the road. The shape, along with the lighter weight reduces noise, and improves stability with improved fuel economy.
The aerodynamic design of Escape camper trailers incorporate a low center of gravity for better road stability and decreased wind resistance. This combined with the rubber torsion suspension axle, which is used in all of our Escape models, not only reduces vibration while traveling but also provides independent suspension and is maintenance-free.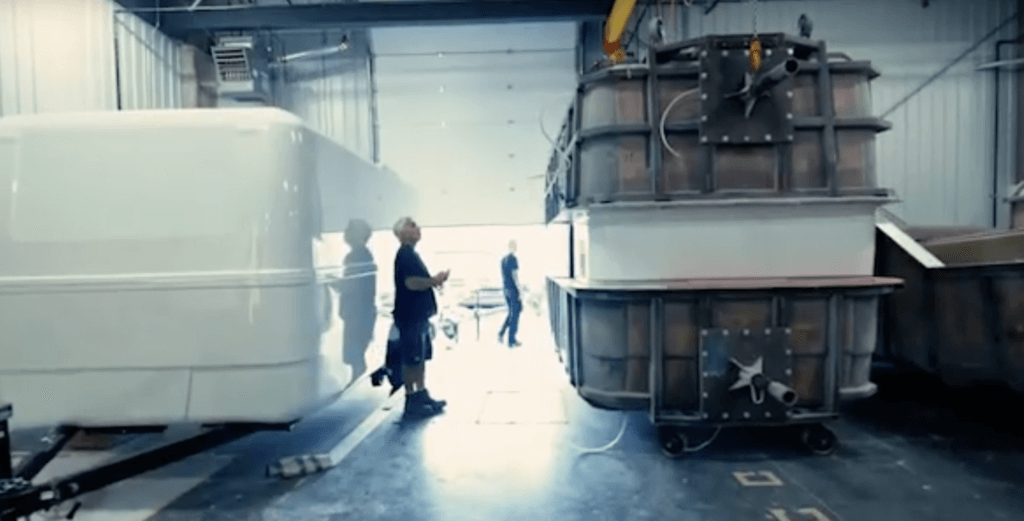 Strength and durability
Fiberglass materials are known to be extremely strong, able to withstand harsh elements, fluctuating temperatures, and UV rays making the material ideal for trailer campers.
Escape trailers have a 100 percent molded fiberglass body, hand-laid in a two-piece mold. Our fiberglass team bonds the upper and lower halves together before the shell is demolded as one piece and bolted to the frame. Anchor points are fiber glassed in strategic locations for mounting the interior cabinetry and walls. This method of construction ensures a structurally solid trailer. This durable, seamless trailer will not twist or distort over time.
Simple maintenance
The durable material also makes maintenance fairly simple. Following manufacturers maintenance recommendations is important. Regular cleaning and waxing of your fiberglass camper will help to keep and protect and keep your camper trailer looking new for years to come.
No one wants to worry about the quality of their camper while traveling at 65 mph down the highway or while camping in the wilderness. Thanks to the versatility and durability of fiberglass, you can enjoy a stress-free trailer camping lifestyle for years to come.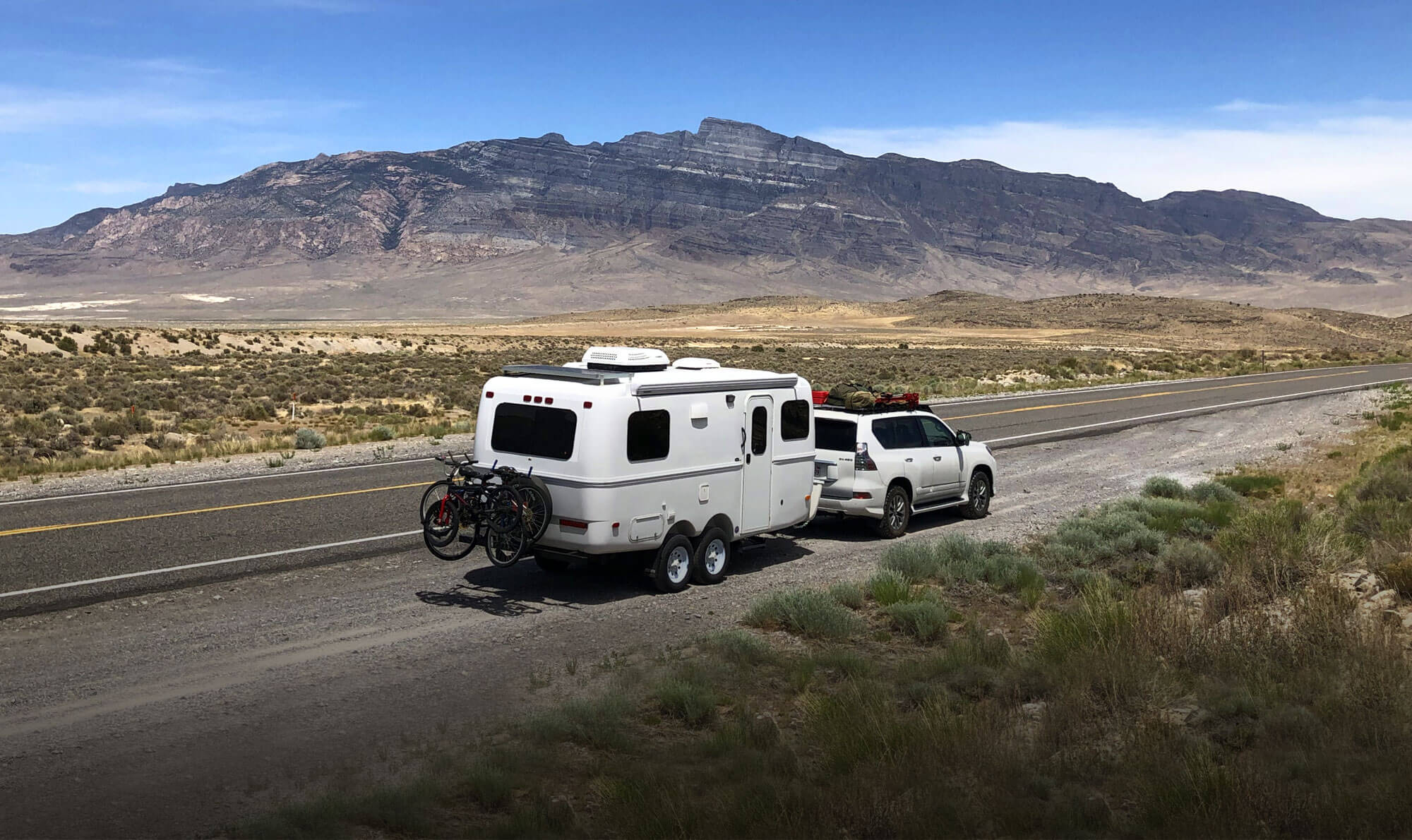 To receive our newsletter by e-mail, please click the "Subscribe" button in the footer below.