How to Book a Campsite in the U.S. & Canada
You don't need us to tell you that camping can be complicated. The ebb and flow of the pandemic has made it even more so. With teleworking on the rise, people are flocking outdoors in droves. So campsites can often be booked out well in advance. To stop the frustration before it starts, it's important to know how to book a campsite.
Don't rely on last-minute spots. It's a surefire way to spend the night at a travel stop with a fuel pump as your campfire. Here are the how-to's to enjoy your blissful weekend in nature.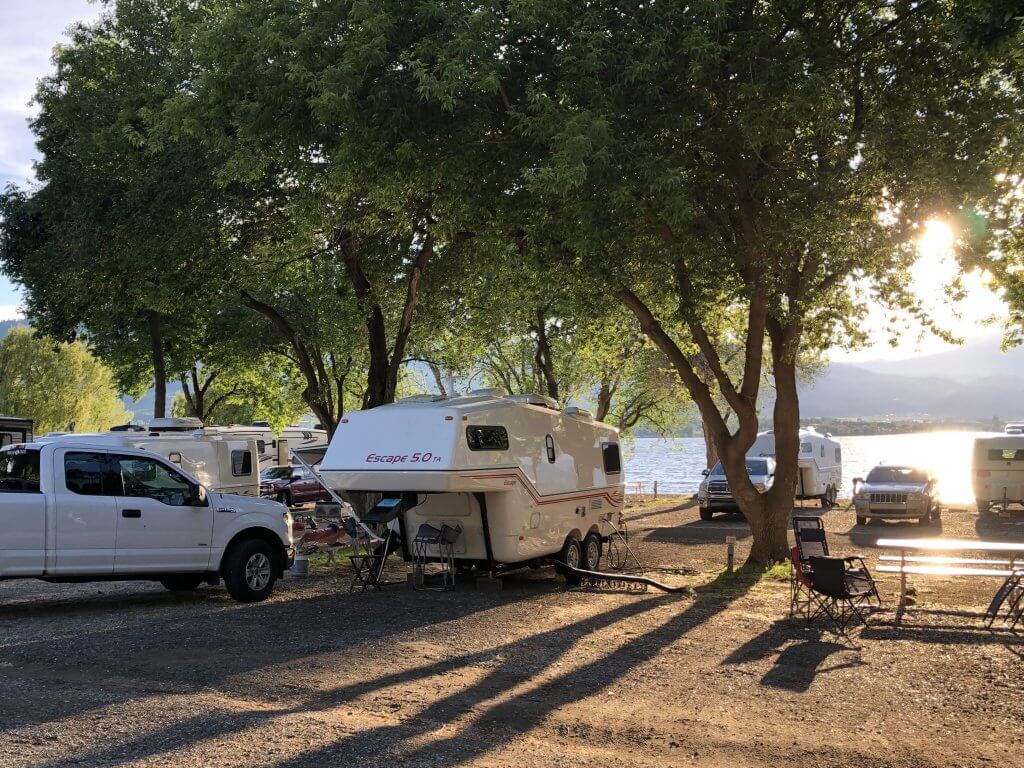 Find a site you can trust
Campsites often have their own sites to guide you to their reservation spots. But there are also reservation sites, which help streamline these sites into one, to make booking easier.
Primary booking spots in the United States:
1. Reserveamerica.com & recreation.gov 
These two sites have many of the major campgrounds in the U.S. If you call on the phone, you may get a kind customer service representative who doesn't charge a reservation fee, which is always assessed when booking online.
2. koa.com
This is primarily for RVers, in a manicured campground. If you want special facilities, like homestyle showers, billiards rooms, pools, etc., then KOA's are your best bet.
This is the National Park Services site for National Park camping in the U.S. This site also provides specific info on hiking, shops, and events in these areas. 
All of these sites allow you to explore the camp location, cabin, and/or activities you want to reserve/explore in the United States. Simply type your request in the search engine, such as: "camping near Niagara Falls" and a flurry of results will pop up. Select the State or National Park that you want, and you'll be guided to tent icons on a map to choose your spot.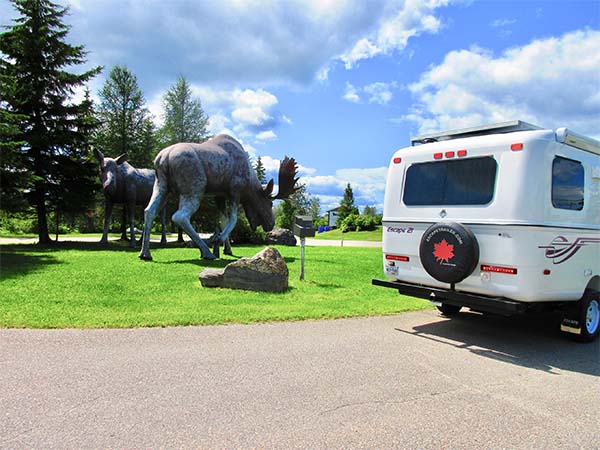 Primary booking spots in Canada:
1. pc.gc.ca/en  
This site allows you to book your campground at a National Park location in Canada. Canadian National Parks begin reservations in mid-January and end in mid-February. But if you're trying to stay at Banff, make sure to book in January to ensure a top spot.
Get real-time camp availability and book when the mood strikes! If you're looking for last-minute spots, be sure to filter your dates, vehicle, and spot to match your perfect outdoor vacation. Booking for the wrong week or month is an easy mishap to make.
What to be mindful of:
Ensure you reserve a tent or RV spot of your choosing. Many tent spots do not have RV hookups.

Ensure they have the ideal facilities. If you need clean drinking water and or outdoor restroom facilities, be sure to select that in the "filters."

Be aware there are spots with special setups like glamping, yurts, cabins, equestrian camping, etc.

Watch for closures due to COVID-19, facility upgrades, or damage from severe weather events.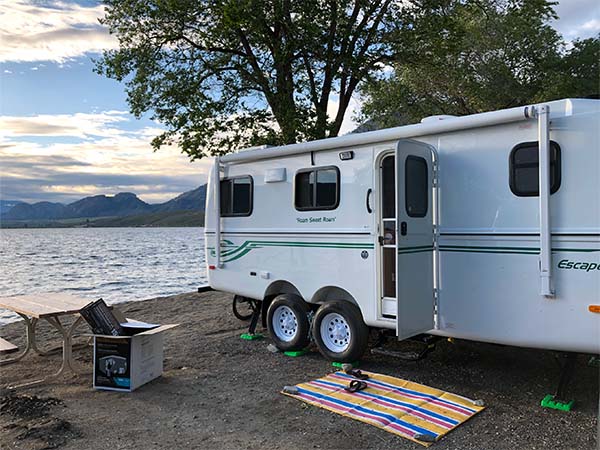 National Parks
Camping at a National Park can be a dream come true. From camping at Jenny Lake by the Grand Tetons to being beneath the shadow of the Canadian Rockies—it's not an experience one wants to miss out on. 
Yet camping can be complicated for beginners and experienced travellers. National Park campgrounds are among the most difficult and elusive sites to reserve. If you snag one in advance, how can you ensure you keep your campsite at one of these desirable locations?
1. Look up specific park requirements
If your campground requires less than two tents per spot or no alcohol allowed, be sure to look up their camp rules. Sites in Florida require your dog to be leashed because of alligators. Certain spots in Canada require leashed pups because of bears.
2. Be prepared to be early
If your campground has a special check-in time, please be sure to abide by it. If you think you may be late, that's okay. Just call the campground ahead of time and they can give you any necessary info to get in (like a gate code).
3. Get any necessary passes
There is a National Park pass for the United States and Canada. You need a separate one for each country. Purchasing a Discover Pass, ahead of time, can save you a lot of money. If you're a National Park explorer and plan to go to more than three per year, it's well worth the cost! Plan to purchase camping accommodations AND a park pass at every National Park you stay at.
4. Pick a campsite that accommodates your rig
Choose a campground that will fit your vehicle and call ahead if that info isn't listed online. Park rangers can and will turn you away if your rig is too large for your spot.
Book well in advance
This may be overstated, but for good reason. Booking your campsite well in advance of leaving, leaves less room for a stressful trip. Many camp locations allow you to reserve a campsite up to 12 months in advance of your camp date. This may seem overly excessive. Yet if it's a popular and well-trodden campground, these accommodations are meant to help ensure you can enjoy this particular experience.
Most campground accommodations can easily be booked two months in advance without any difficulties in securing a spot.
Why should you book a spot up to a year out?
It's your dream campsite

The activities you want to do are central to your camping location

Ideal camping weather is in spring and

autumn

It's close to town and or family/friends

Don't get discouraged by all the camping how-tos. Once you get the hang of reserving spots and you enjoy the benefits of it, it will become second nature. There are still sites "in the wild" that you can stumble upon while travelling. If you see a spot that can be pulled into, no-hassle, no-wait, then jot it down for future adventuring. Most impromptu campgrounds require exact change and the honor system to keep them rolling for adventurers.
Pay ahead & print out proof of reservation
When booking a site, try to pay in advance. It's an advantage to pay ahead of time. If you've ever reserved a rental car online, without a deposit, you'll understand the reasoning behind these. Cam ground hosts can give your spot away if you're not there by a desirable time.
So if you're running late due to car troubles or traffic, your spot is more likely to be there if you've already thrown the necessary deposit down. 
Say "no" to first come, first served spots
Many campsites, including some National Park sites, (such as Joshua Tree in California, United States) tout "first come" campsites. These sites do not take into account seasonal demand, or the sheer volume of campers that long to stay in these spots.
For example, if a camper wants to be beneath the stars in mid-April at one of these "first come, first served" spots, they are competing with hundreds to thousands of other spring breakers and travelers who have the same idea. Even arriving at 5 AM will not guarantee a spot. Campers will often gather at dusk to sleep in their parked vehicles, at the gate, to ensure they get a spot the following morning.
National Parks are typically out of the way, far from a city, by several hours. It can be heartbreaking to be turned away and searching all morning/afternoon for a replacement option, instead of reserving an advanced option.
Less is more when it comes to booking a campsite
When it comes to camping, skip the hardship and the lines. If you want to go camping in spring, when the weather is warm, breezy, and pleasant, it's best to plan ahead of time. Spring and autumn are the most desirable camp seasons. Foliage is either blooming or changing colors as the weather turns towards colder/hotter days.
Don't be in the dark on how camping works. Those who are in the know, keep it to themselves. But your trailer wants to be out in nature with you, while you stoke the fire and spend time relaxing outdoors, so we have you covered. 
To receive our newsletter by e-mail, please click the "Subscribe" button in the footer below.