How to Choose the Best Travel Trailers for First-Time Buyers
Joining the RV lifestyle can be one of the most rewarding choices you can make. However, selecting the best travel trailer as a first-time buyer can be a bit of a speed bump along the way. You want to invest in the right RV for your needs and within your budget, after all. While it might seem a little daunting at first, with a little research and legwork, you can find yourself the ideal RV that will last your lifetime and inspire endless adventures.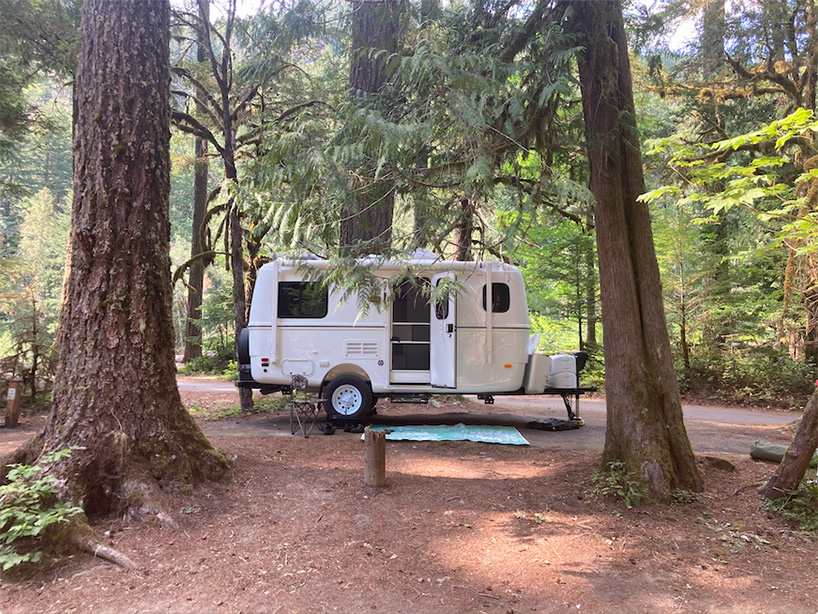 How to Decide on the Best Travel Trailer for New Owners
Before you put a deposit down or even set foot in a dealership, there are some things you can do to narrow down your RV choices. These tried-and-true tactics will help you avoid some of the most common mistakes while giving you the greatest value for your budget.
1. Choose an RV that promotes a healthy social life
When you are out on the road, it is comforting to have a good support network. Some manufacturers have clubs that owners can join. Others have grassroots groups that will support new owners. This will give you a forum if you have questions. It will also give you a network of friends that you can meet up with while on the road.
And don't forget annual rallies for owners. Many companies schedule a yearly rally for their owners. It gives you a chance to get together with like-minded RVers, see what they have done to their RVs, trade ideas for modifications, and just enjoy the comradery of others
2. Think small
There are many advantages to starting with a smaller trailer, especially for new RVers. Here are some reasons why:
A smaller price tag can be more manageable
Smaller trailers cost less. Some RVs can get very expensive, and until you are sure that the RV life is right for you, you might not want to spend a small fortune on one. 
Not only do more compact RVs cost less initially, but repairs that you might need to make will also cost a little less.
Lightweight travel trailers allow for more choices for tow vehicle
Smaller trailers will also be lighter, which means that you have a wider choice of tow vehicles. If you already own a vehicle with enough muscle to pull a small trailer, you won't have to buy and insure another vehicle. As the cost of living rises, this will save you a nice bit of change in vehicle costs while optimizing fuel efficiency.
Easier to maneuver
If you haven't had much experience towing trailers, you will find it much easier to start with a smaller trailer. You can get used to making wide turns and backing the trailer into parking spots. It takes more skill to back a long trailer, so starting with a smaller model will make driving and parking less stressful.
Less Volume Means Less Maintenance
A smaller RV will mean less maintenance. There are fewer seams to leak and fewer vents as well. Remember once you own an RV, it's up to you to make regular inspections of the exterior to see if there has been any damage or leaks. So, inspecting a 19-foot trailer will be much easier and quicker than inspect than a 30-foot trailer. 
With a fiberglass travel trailer, washing and waxing will keep it in great shape. And if you opt for a more manageable size, there is less to wash and less to wax.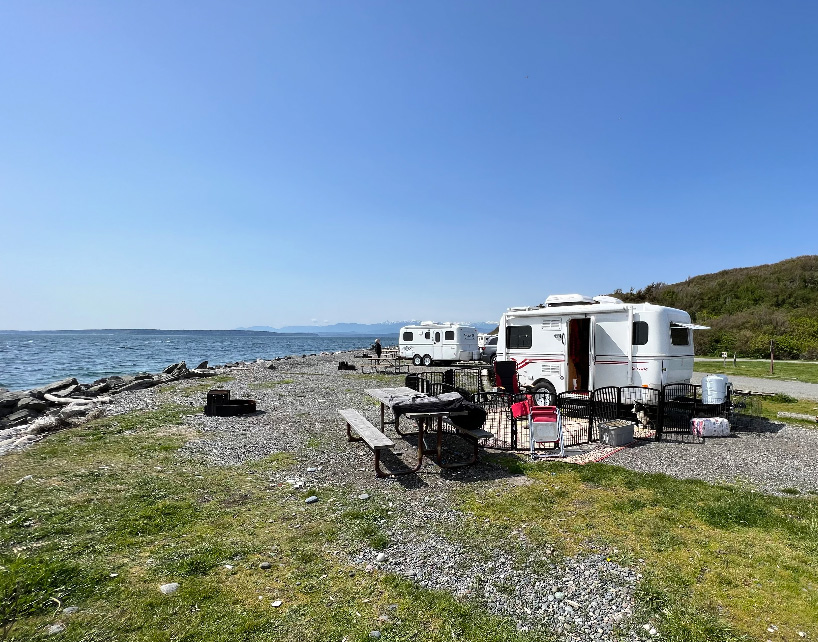 3. Opt to customize your trailer
An RV that reflects you, your personality, and your needs will keep you satisfied much longer. Many builders, such as Escape, start with a basic template, then allow the future owner to personalize it.
Don't settle for an RV right off the factory line–you deserve an RV with the floor plan you want, cabinets, and counters of the materials you prefer. Your RV will be your home away from home, after all. So, make it your own!
4. Consider forgoing the slide outs
While slideouts give you more space, they also require extra work setting them up and maintaining them. If you want simplicity and agility, you may want to forego slideouts and the expense and work that can come with them.
5. Research potential RV resale value

You will want to invest in a trailer that will maintain as much value as possible. You might find that you are so happy with your initial trailer, that you don't want another. But if you decide that you need an upgrade, you will be glad that you bought a trailer with a high resale value. Like a car, most RVs will lose value the moment you drive them off of the lot. So, before you sign on the dotted line research your future RV's resale potential.
6. Aim for fiberglass construction
Most RV trailers either have a wood frame or are made of fiberglass. While wood frames are cheaper, fiberglass holds up better in the long run. This is why fiberglass travel trailers often have better resale value. They also have fewer seams to leak, so there will be less maintenance and fewer repairs.
7. Think Escape
Escape Trailer is a Canadian company with a reliable history and a loyal following. We make some of the best fiberglass-shell RVs on the market. Escape trailers come in a variety of sizes and floor plans to pick from, and every Escape can be personalized.
They are light so you won't have to buy a huge gas-guzzling tow vehicle. They are made of quality components and hold their value over the years. Escape RVs help you make the most of life on the road with minimal maintenance and owner support.
And, don't overlook the social network. Become an Escape Travel Trailer "Escapee" and start bonding with your fellow owners.
Check out the Escape website for information on their new and used trailers. In the future, you'll be happy that you looked for a good Escape as you start your new life on the road!
To receive our newsletter by e-mail, please click the "Subscribe" button in the footer below.