How-To Create Lasting Friendships on the Road
Life on the road is filled with adventure, excitement, and joy. But at times, it can feel a little bit lonely. You're a world away from your friends and family after all. Making friends on the road can feel daunting, especially with the here-today-gone-tomorrow nature of RV life. And, no matter how young or old you are, putting yourself out there can be intimidating. However, making friends with other RVers can enrich your adventures and brighten your life. And while it takes effort, making friends does get easier over time, especially if you follow our tips.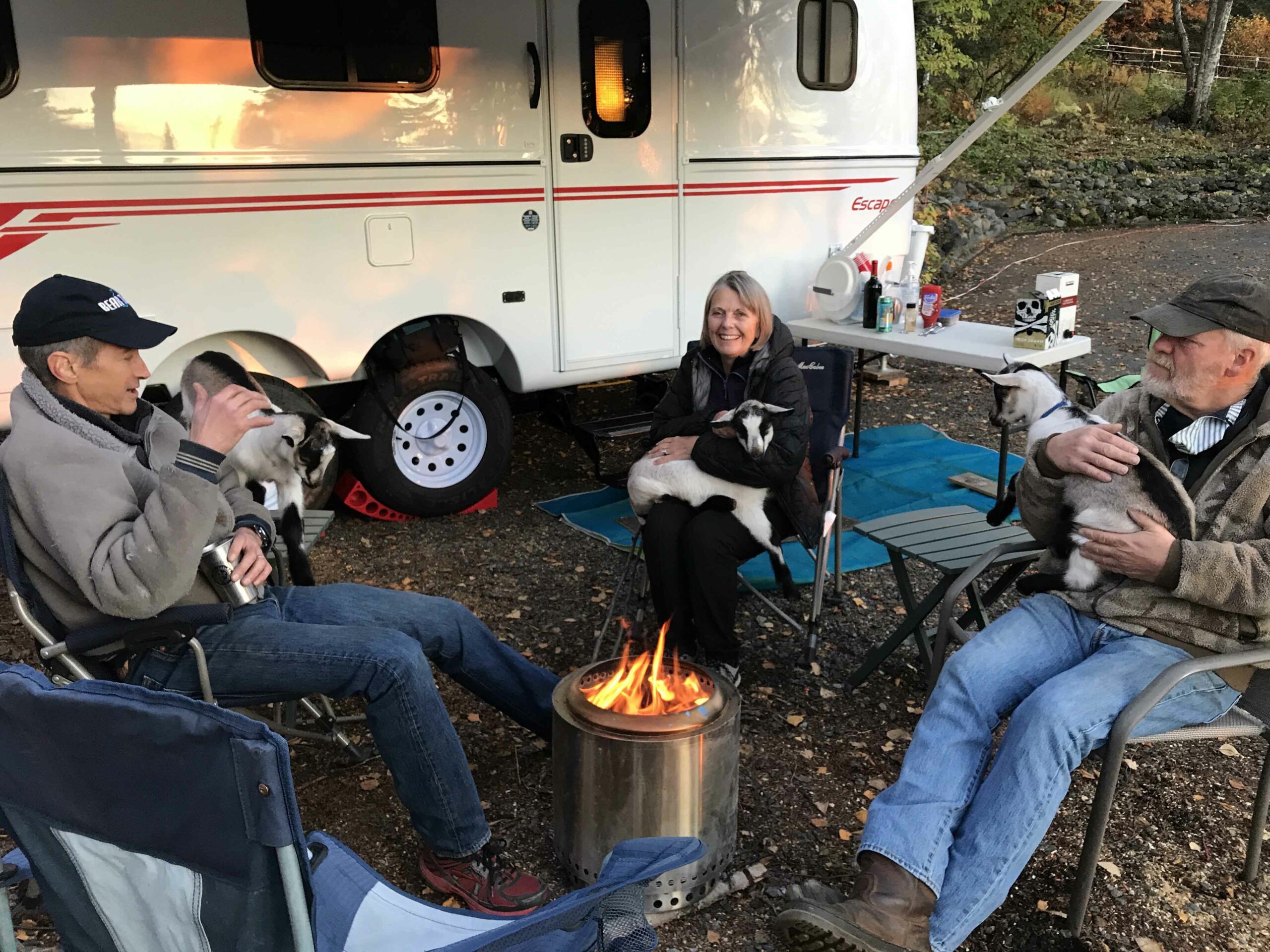 Should I make friends on the road?
Absolutely. Friendships give your life purpose and give greater meaning and depth to your journey. Making friends on the road also boosts happiness, while alleviating anxiety and stress. Even if you're traveling the country with your spouse, it's beneficial to have other outlets for your thoughts, feelings, and companionship.
Tips for making friends while RVing
Whether you're retired or hitting the road for summer vacation with the kids, making friends works about the same way. Use some of these tips to meet new people and make long-lasting memories.
1. Partake in campground and RV park activities
You cannot meet people unless you're around people to meet. So, don't hesitate to join in on activities such as nature hikes or nature talks, campfire nights, and holiday celebrations.
Activities don't have to be organized or on special occasions. They can come in the form of RV park amenity fun. If you enjoy tennis, golf, shuffleboard, swimming, or fishing, don't hesitate to dive in and say "hi" to those who are also making the most of the amenities.
Some RV parks have activity clubs such as mahjong, trivia, and book clubs. Check your RV park's newsletter or at the office to see what clubs may exist there.
Look into other local events, too. Concerts, comedy shows, plays, and festivals are all excellent settings to meet like-minded individuals.
2. Make yourself available and visible
Getting out and about can be a natural way to make friends. If you're not the most extroverted person, you can bet that one of your neighbors is, and if you're outside, they're guaranteed to strike up a conversation with you. Not only can talking to the local chatty Cathy provide some much-needed socialization, but they can also introduce you to other RVers.
Walking your dog, caring for a few potted plants, and relaxing in the shade are all surefire ways to meet neighbors. 
3. Talk to people as you go about your day
Whether you're running errands, walking the dog, or washing your RV, take the time to smile, wave, and strike up conversations with others. When you're open and inviting, others are more likely to chat and chat some more. You never know when you may meet your next best friend.
Not only could the conversation lead to a friendship, but you could also learn a lot about nearby parks, hiking spots, fishing holes, and other things to do.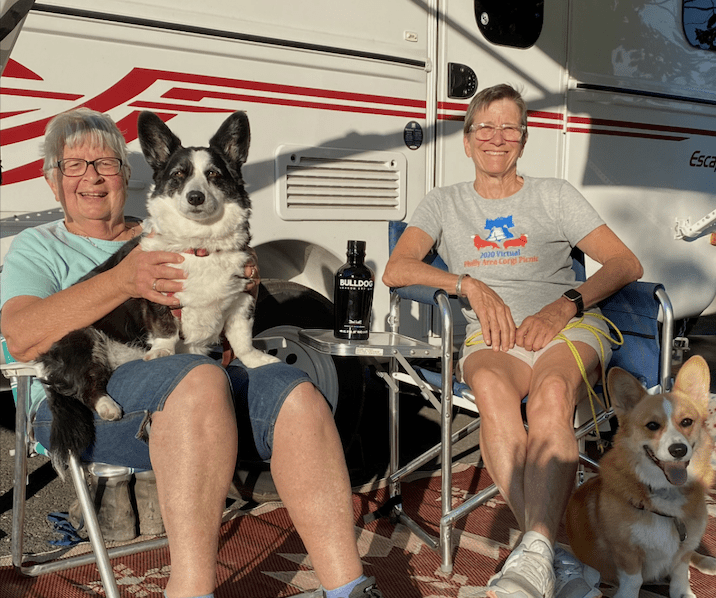 4. Social media can improve your social life and join online groups
You will find a wealth of events and groups on social media platforms like Facebook. There's even a section on the social media platform designed to help people discover local happenings. 
If there's a local business you frequent–follow them. Look into local groups and societies, as well. From the local bonsai society to kayaking groups, most groups meet up at least once per month. You may also find a local trail running club, photography group, or even an aspiring entomology group.
There are also some awesome online communities where you can find friends and families traveling to the same locales. Some popular resources you can look into include:
5. Stay in contact and make plans for the future
One of the most important aspects of building long-lasting friendships is nurturing and maintaining contact with one another. This is even more vital when you're living life on the road. 
So, be sure to exchange contact information, including phone numbers, email, and social media accounts. Then make a habit of connecting and reaching out to your new friend every once in a while. Try not to go more than a month without chatting or exchanging a few messages. 
Keep in mind that sharing photos of your adventure is a fun way to bring your adventures to life for your friends. 
If your new friends are also traveling the country, make plans to meet back up in the future. Whether it be at an Escape Trailer Rally or at a campground in the Smoky Mountains. Seeing a friendly, familiar face is always a welcomed treat.
6. Be a courteous neighbor & camper
As you travel from campground to campground, keep in mind that leaving your site clean and being polite leaves a lasting impression. Other campers and the staff at the campground notice the subtle courtesies like respecting quiet hours and keeping your site tidy. Other thoughtful tasks to keep in mind include:
Follow all campground rules

Keeping your dog leashed

Picking up after your dogs on walks and around the campsite

Respecting others' space by not wandering into their campsites

Leaving your site in the same condition (or better) as you found it

Always be polite to the campground staff
Building rewarding friendships on the road
When you decide to set out on the adventure of RV life, it can feel like you're sacrificing many of the niceties of a normal life–but strong, long-lasting friendships do not have to be one of them. So, don't be shy. Participate in local events, smile and say "hello!" to your neighbors, and keep in contact after you pull the parking breaking for your next stop. Just keep in mind that being a courteous neighbor also makes a positive impression.
To receive our newsletter by e-mail, please click the "Subscribe" button in the footer below.