Photography Tips for Shooting the Outdoors
Make the most of your RV adventures by taking amazing outdoor photos!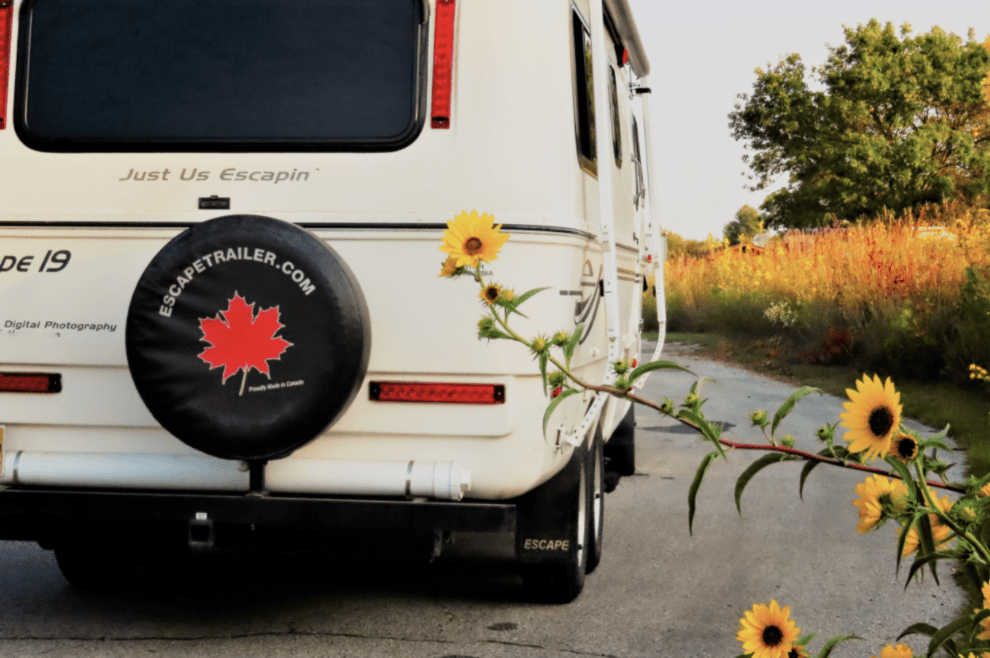 Calling all shutterbugs! If you've been trying to capture the beauty and wonder of your RV adventures, but your photos just don't embody the true allure and breath-taking elegance of nature, we wanted to share a few tips and techniques professionals use. Whether you're snapping shots for social media or to print and frame, these tips will make your photos fantastic, vivid, and unforgettable:
1. Lighting Is fundamental
One of the most common mistakes amateur photographers make is to schedule a photo session in the middle of the day. It makes sense to shoot when it's the brightest, right? Wrong. It may seem counterintuitive, but mornings and evenings offer the best light. 
When the sun is overhead, your subject becomes washed out and shadows are amplified.
The softer shadows and light of post-dawn and pre-dusk give you greater control of how your photos turn out.
Pro Tip:  Diffusers and polarizer filters reduce glare off water and glass. They also soften shadows for clearer photos. Investing in a diffuser is a must for flower photography and landscape photos.
2. Try a wide-angle lens
One of the most disappointing photography experiences is witnessing a breathtaking sunset or stunning view and you take photos that just don't live up to the experience.
National parks, hiking trails, and vistas can be difficult to capture in their totality. A wide-angle lens enhances the perspective by slightly distorting the view by incorporating a slight curve. When photographing outdoor scenes, the curve is not noticeable. The curve of the wide-angle lens puts the viewer of your photo in your shoes. This makes your photos better reflect what you see and your experience.
Pro tip: Most smartphones have a wide-angle setting that is comparable to some of the best professional equipment.
3. Play with perspective
When it comes to seeing your subject through the lens, consider how kids explore the world. By getting out of your comfort zone and squatting down, climbing up, or even lying down (this is often called "worm's eye view"), you find a better angle and bring your subject to life.
Zooming in and getting closer to your subject will result in more detail and more vivid color. You're on an adventure, so don't be afraid to go off the trail and get a little dirty.
When photographing something on the ground, like a toad or flower, avoid taking your shot directly above the subject. This will flatten out your subject and make it blend in with the surroundings. Instead, get lower.
Pro Tip: For awe-inspiring photographs of your grandkids or pets, take your photo eye-level with them.
4. Consider your composition
There are some straightforward rules that work for almost any subject matter. You don't have to be a pro to accomplish bold and breathtaking balance and unity.
The Rule of Thirds: For a more interesting composition, place your subject at your one-third marks. To do this, mentally divide your scene into thirds horizontally and vertically. Where these lines intersect are the 'sweet spots' for great compositions.
Choose a Subject: One mistake beginner photographers make (especially when photographing a landscape) is to not have one point of interest or emphasis. In order to achieve a great photo, you want there to be some subject. If you're photographing mountains, place the tallest peak at that one-third mark.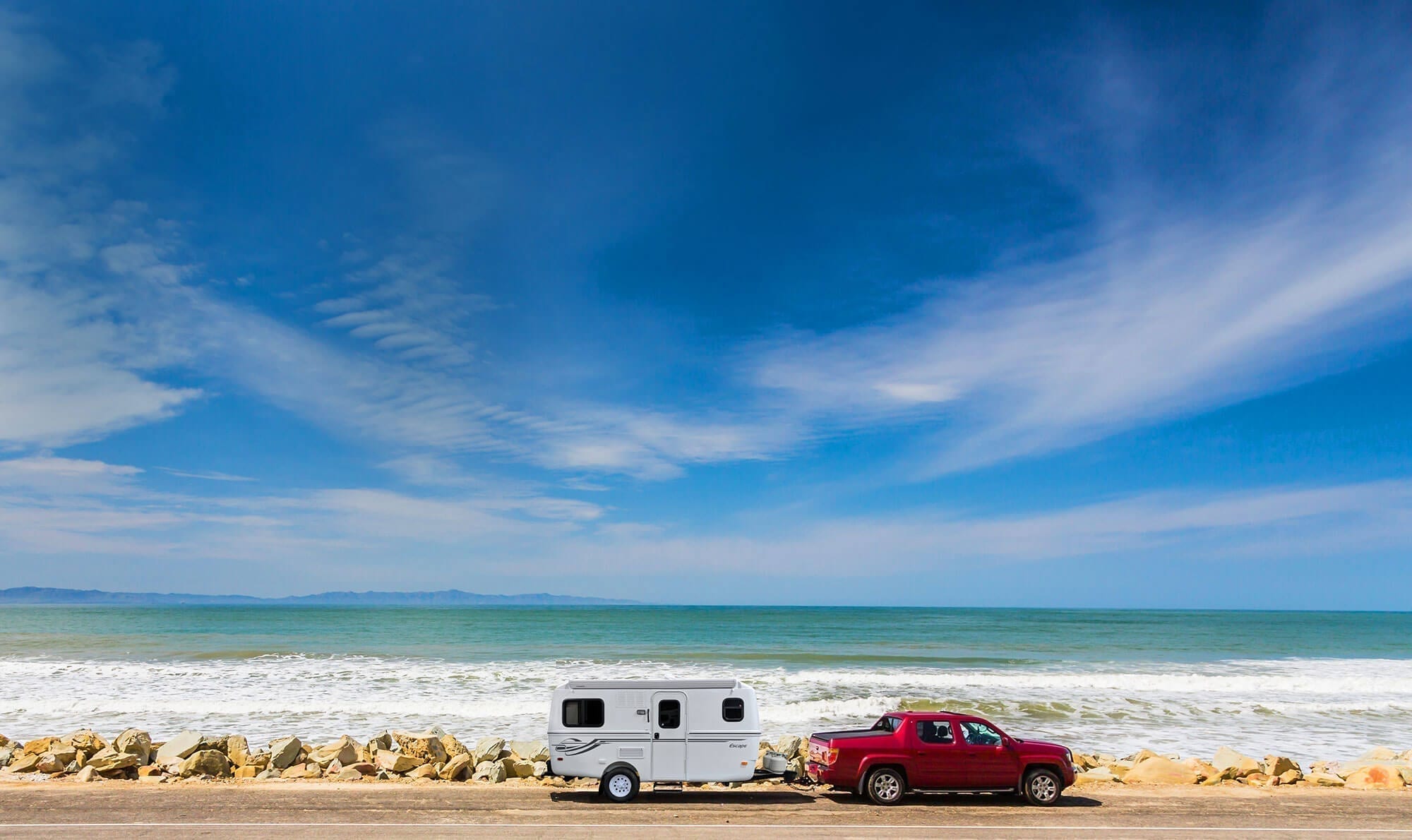 5. Experiment and have fun
Some of the greatest outdoor photographers developed their personal styles and reputation through experimentation over time. Ansel Adams, for example, took macros of flowers, dramatic pictures of mountains, and thought-provoking photos with people contrasted against place–and they're stunning because he took risks. Luckily, digital photography and smartphones make it easy to take ample photos.
Pro Tips: There are plenty of easy-to-use photo editing programs available online for free such as Pixlr. Use this website or another to experiment with cropping, color levels, and light levels.
You're Just a Click Away from Your Next Great Photo
As you travel across the country, your camera can be one of your most valuable tools for documenting your trip. With these tips, you'll be able to take photos of your travels the whole family will be in awe of.
Check out our Tips for Making Great Videos with your Smartphone blog here.
Is an Escape Trailer part of your travel resolution? Our team is always available to answer your questions or to schedule a personal video tour here.
To receive our newsletter by e-mail, please click the "Subscribe" button in the footer below.