Retirement and RV Living: RV Retirement Tips (Part II)
RV life and retirement just makes sense for those that want to embrace exploration and escape from the mundane. From a financial and adventure aspect to making the most of your life, RV life gives you the opportunity to maximize your retirement years. If you've decided your retirement should be the best years of your life, you're on the right track investing in a travel trailer. But hitting the road can feel overwhelming when you've never done it before, especially if you're planning to RV full time or half of the year. Make the most of your money, time, and energy by using these RV retirement tips.
Special considerations for RV retirees
Using senior discounts
You're in your golden years. You've earned the freedom of the road. You also deserve some additional perks like all the discounts available to you, so be sure to take advantage of them. Over time, discounts add up to quite a bit of saving, allowing you to experience more for less.
Some of the most popular and useful discounts for Senior RVers include Federal National Parks Senior Pass and discounts offered to AARP members.
Many recreational activities also offer senior discounts. So, if you're planning to go to any museums, movie theaters, golf courses, or parks be sure to check out their website or call ahead and ask. Many RV parks and campsites also offer senior discounts.
Restaurants (including fast food) often have senior discounts or AARP discounts. Some of the most popular places to eat on the road that offer discounts include:
Arby's

Carrabba's Italian Grill (AARP)

Burger King

Dairy Queen

Denny's (AARP)

IHOP

KFC

McDonald's

Outback (AARP)

Taco Bell

Whataburger

White Castle

You may also want to consider joining a fuel club or some discount clubs for places where you shop often like Kroger.
Always ask before ordering if a location offers a discount and what the details are. It can't hurt to possibly save money!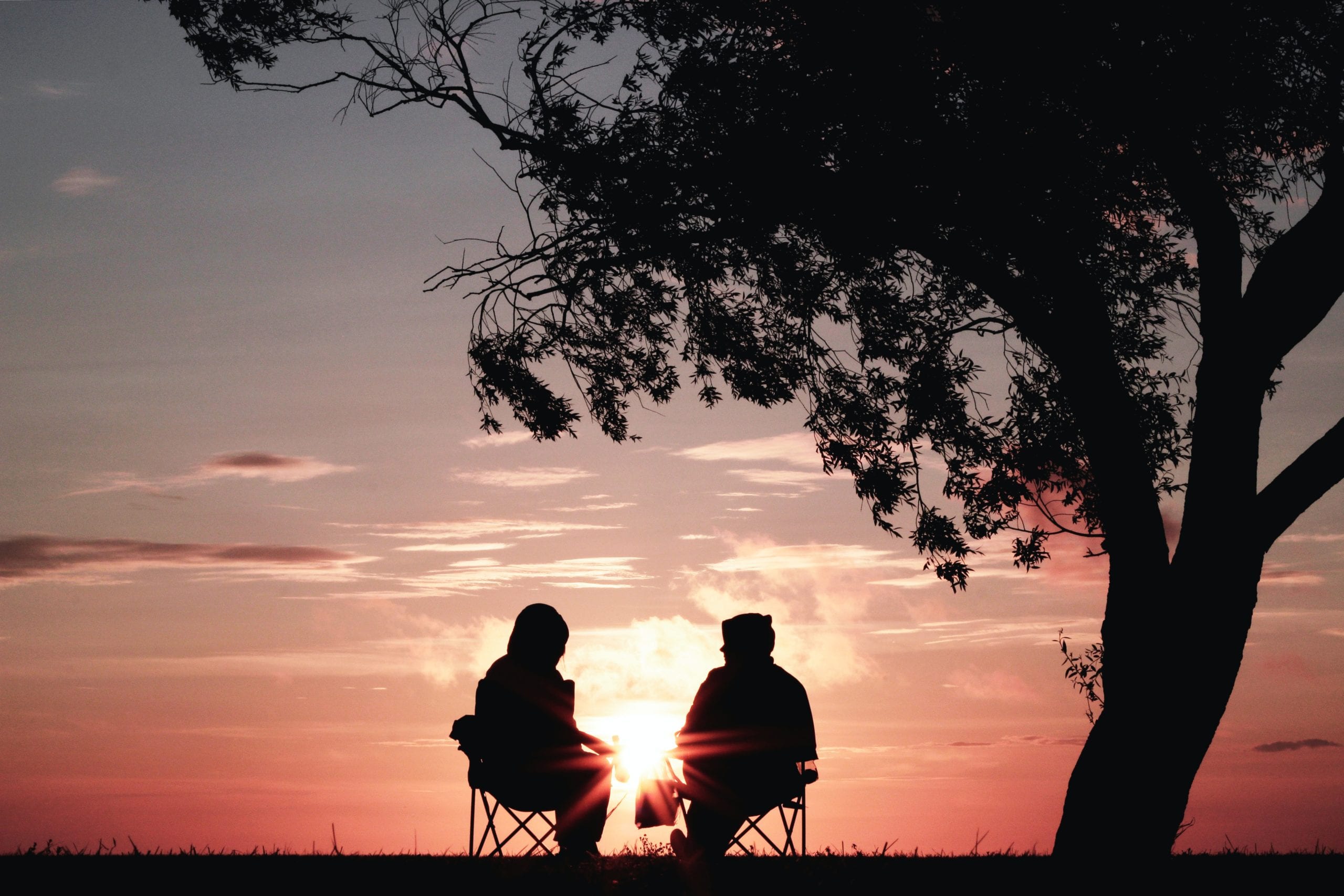 Adapting to the physicality of RV Life
RVs offer comfort and freedom, but your home-on-wheels will come with upkeep that can be physical at times. Staying in shape can be easy once you begin hiking, kayaking, and biking. Yet when you first start out, you will want to be sure that you or your spouse can keep up with these tasks that require a bit of muscle. 
Choose an RV that will hold up well to the elements and won't leave you high-and-dry roadside, and you will find that the tasks become easier with time. As for adapting to RV life, you will want to practice some of these before departure.
Frequent tasks:
Setting up outdoor furniture
Raising and lowering jacks
Leveling your rig
Packing and unpacking
Lifting and lowering your antenna
Monthly tasks
Check your engine, hoses and fluid levels
Measure tire pressure (more often depending on your itinerary)
Survey the exterior of your travel trailer, including the undercarriage, roof, and moisture seals
Tank maintenance
Seasonal tasks
A deep and thorough clean
Winterize your RV
Wash and wax the RV
Check water filters and air filters
Check your HVAC system

Before purchasing an RV, make an appointment with your doctor. A physical and reaction-time check can give you peace of time that you are capable of caring for your RV and keeping your family safe on the road. You also don't want to find out that you will need regular visits to the doctor when you're far from your primary care provider.
Financial stability is a must
Visiting a financial planner can also help you decide how to handle your bills and RV purchase. Deciding on a budget for your RV will be one of the most important decisions you make. You will also want to consider your travel trailer's resale value.
If you're planning to downsize and live in your RV full-time, you will likely save a great deal of money, but adding an RV to your possessions may spread your monthly budget too thin. 
Set a timeline for your departure
When choosing to cut the anchor and transition to living in an RV, establish a timeline for your transition. You'll need to sort out what household items you want to keep, sell, or donate. Additionally, you will need to decide what equipment you will want to purchase and add them to your budget.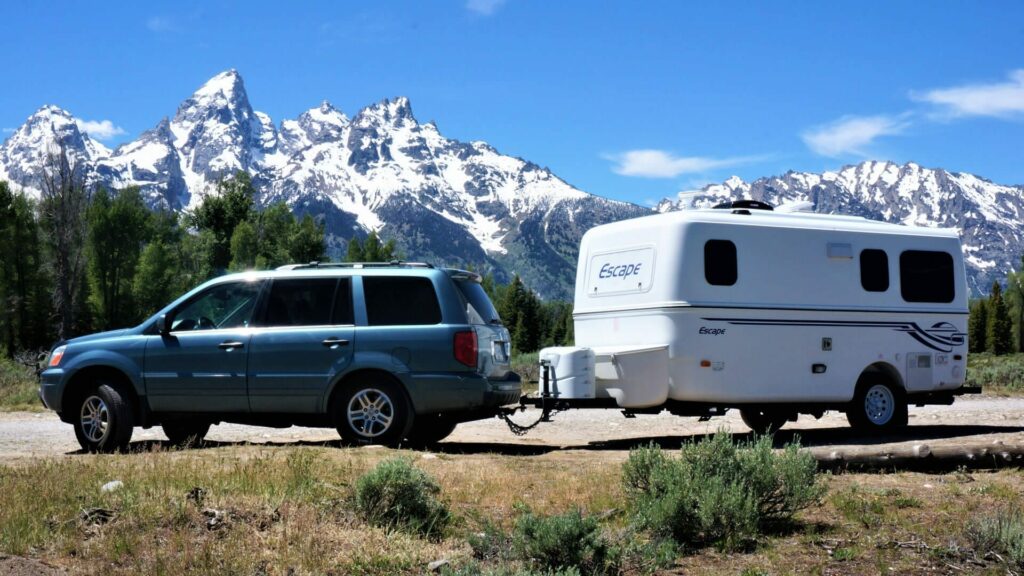 Before setting out on the road
Purchase a weekly or monthly planner. This will come in handy when it comes to keeping track of your fuel efficiency, maintenance schedule, camp locations, pace, medications, appointments, and more. Once you retire and hit the road, your days may also begin to blend together, a planner will help you stay on track (if you want to).
It's a good idea to check cell phone coverage maps to decide on your route or to prepare accordingly. It's always a good idea to have a physical map and that you double check your route before heading out.
A test run is an invaluable practice. Take your travel trailer to a local campsite for a few nights before you go on a longer journey. This will help your troubleshoot issues that could be avoided before you're hundreds or thousands of miles away.
Remember to pace your travel. Driving while drowsy can be disastrous. No destination is worth putting your life or safety at risk.
Bring and buy what you can from typical stores rather than gas station convenience stores. Household items like toilet paper and daily staples like coffee can be more than twice the price at these roadside stops.
You can also save money by bringing washable dishes rather than using paper or styrofoam plates. It's a good idea to bring some disposable dishes along for your trip for convenience, though. When stopping for a quick meal, you may not want to worry about doing dishes.
Medication and prescriptions
Refills on the road
Always keep a physical copy of prescriptions on-hand, including pet prescriptions. These can be extremely important should you need emergency medical care or you find yourself in an area without a pharmacy you regularly use.
Turn off auto-refills for your prescriptions. Otherwise, your meds will end up being filled at your home pharmacy.
Stay vigilant about your monthly or weekly planner prescription refill dates, giving yourself plenty of buffer time to call in your prescription refills. Most pharmacies need several days to fill a prescription, sometimes longer if they're short on a particular medication. You can even plan to stop a bit longer when prescriptions are due for their refills. Choose a location that has a lot of different sights and sites you want to check out.
Using a national chain can make refills easier when you're traveling, and many doctors will write your prescriptions for larger quantities if you let them know you're traveling. Keep in mind that most health care plans and insurance plans may not let you fill more than a month at a time.
Non-prescription medications
It's a good idea to keep some medications on-hand as you travel. Especially if you're hitting the road full-time. You may want to bring: allergy medicine, cold medicine, cough drops, digestive aids, antibacterial cream, and bandages.
Storing your medications
Using a pillbox with the days of the week marked can help you stay on track with your daily medications. It also keeps them in an easy to access place if you're on the road.
Try to keep your prescriptions and medicines in their original containers. Using a marker you can color-code your bottles to make finding certain medications easier.
Store your medications in an air-tight bin in an area that does not get too hot. Try to avoid storing your meds in any area that may wind up wet. Keeping a cotton ball at the top of your pill bottles can wick away moisture.
Never leave your medications out or within view when stopping at a rest stop or for gas.
In case of emergency
Keep a laminated copy of a list that includes any medications you cannot go without. A medical ID bracelet is also a good idea if you have allergies to common medicines or if you have a life-threatening medical condition.
Don't forget important details, items, and tasks
Making lists can be a life-saving habit. Whether you are creating a packing list before going on a day hike or you're making a list for maintenance tasks, having it written-down makes a huge difference.
Enjoy your RV retirement to its fullest
Once you experience RV life, you will feel confident that you made the right decision. You will have the time of your life and be able to enjoy every ounce of excitement life has to offer. Just be sure you take your time to plan and prepare.
To receive our newsletter by e-mail, please click the "Subscribe" button in the footer below.