Thinking About Retiring on the Road?
Tips to getting you on your way to a full-time camper life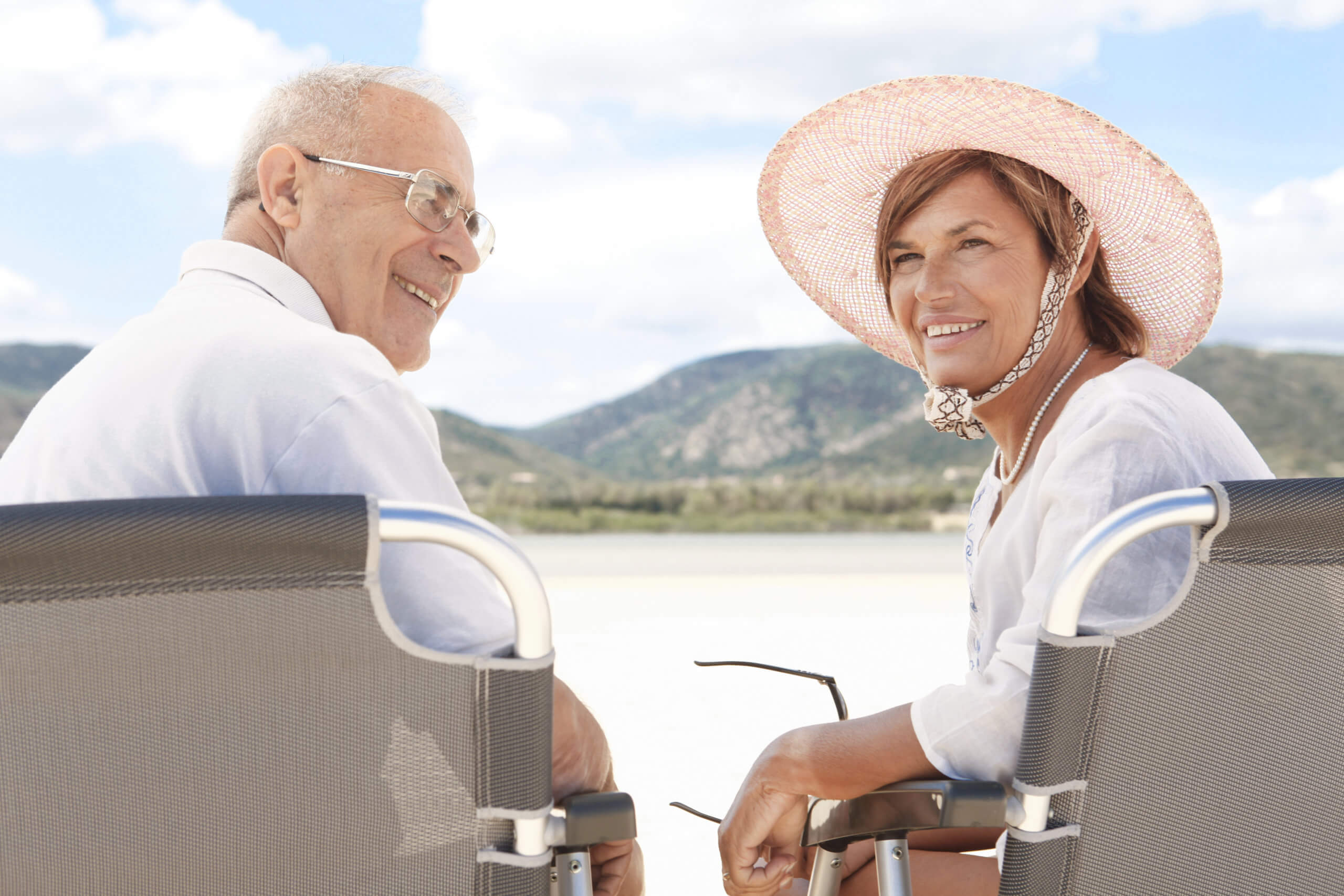 From time to time, many of us think about how wonderful it would be to enjoy the freedom of life on the open road. These days, more and more retirees are choosing to make that dream a reality by downsizing to an RV and hitting the road. With less responsibilities weighing them down, many find it appealing to travel freely, wherever and whenever they please while taking all the comforts of home along.
Camper life can be inspiring and invigorating. Think about how nice it will be to travel around warmer locations while the rest of the country is freezing! Or, travel to historical sites across the country you've always wanted to visit, never having to look for a place to stay or be hindered by a timeline.
If you are thinking of making your own dream a reality, it's important to do your research to make sure it's really a life for you. We've collected a few pointers to get you started with your full-time camper lifestyle.
Start with a plan
Committing to your dream is the first step in making your new life a reality! Create a realistic timeline on when you'd like to start life on the road. Set a date and create a plan accordingly as if you are relocating but your trailer is your new home. Make a list of what needs to be done between now and then such as meeting with financial advisors, realtors, mail forwarding, confirming medical insurance coverage. Your timeline may seem daunting but set a deadline for each task to help keep you on track and keep your end goal top of mind.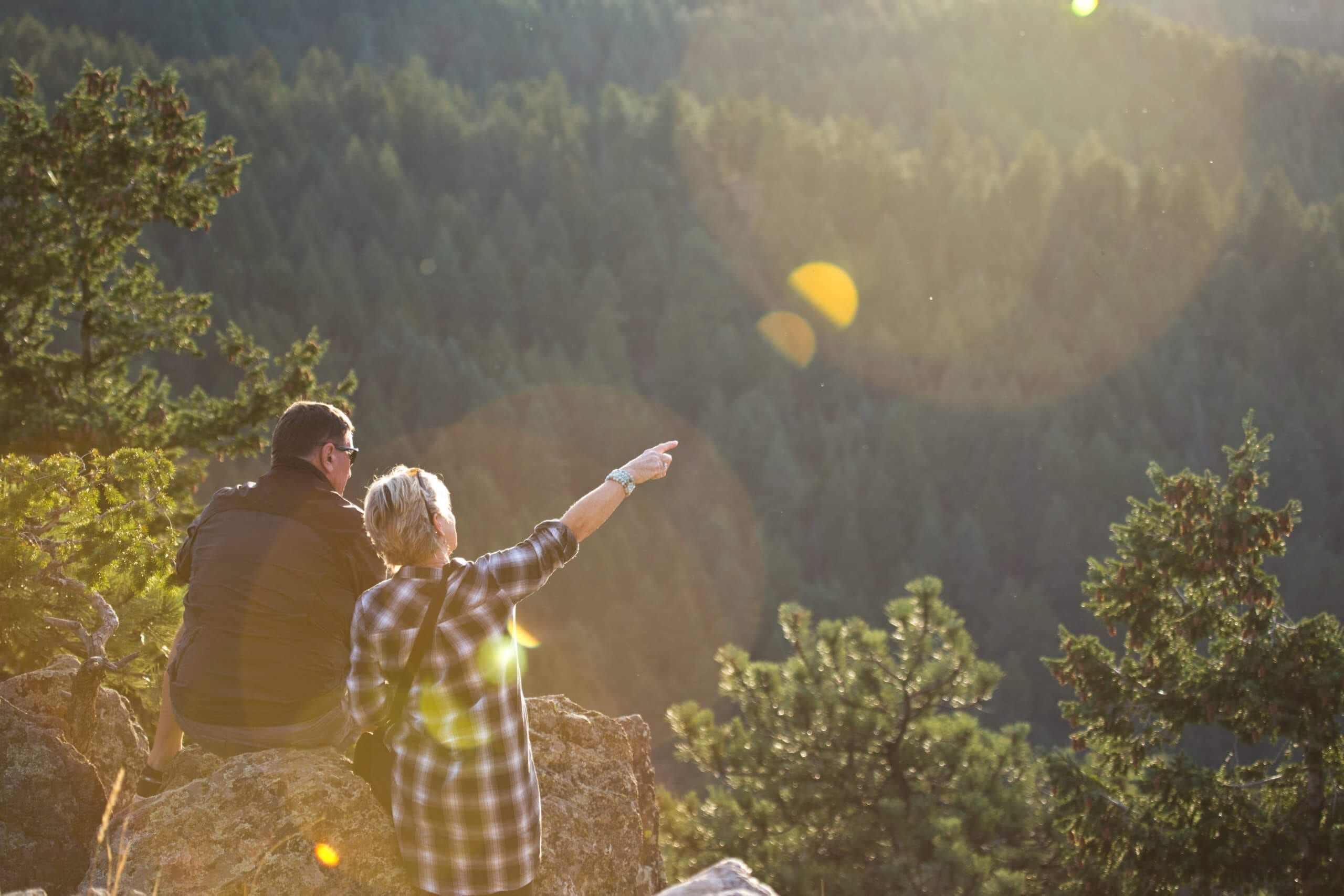 Determine necessities
Although your Escape Trailer is equipped with ample storage space, it's still smaller than a large house.  Before you begin downsizing, make a list to determine what necessities you cannot live without and what creature comforts will make your trailer feel even more like home. This list will also make it easier to determine what to keep while downsizing.  Tips for packing an RV for full-time living
Clothing (multi-season)
Kitchen tools, plates, glasses, bakeware
Towels, blankets, sheets
Toiletries
Outdoor items such as chairs, folding table, tool kits
Décor
Start downsizing
Now is not the time to be sentimental. It's always challenging to downsize but even more so when you have limited space inside a trailer.  Don't try to tackle your whole house at once.  Start going through small sections of your home starting with the basement.  Reference your list of necessities and keep it handy.
Make separate piles for: trash, donation, sell, store, and keep. One space at a time, one closet at a time keeping in mind you are doing this to simplify your life.  Plus, donating items to those who really need them will make the process a little easier. If there are items you cannot bear parting with, consider renting a storage space until you decide what to do with them.
 Sell or rent your house
The biggest step to reaching your goal of full-time camper life status is to sell your house.  Your house is the last tie keeping you from being truly free.  Keep in mind, there are options and you can always rent your home if the market is slow or you like the idea of keeping your home as a backup. Either way, the income from the sale or rent will help fund your new life of freedom.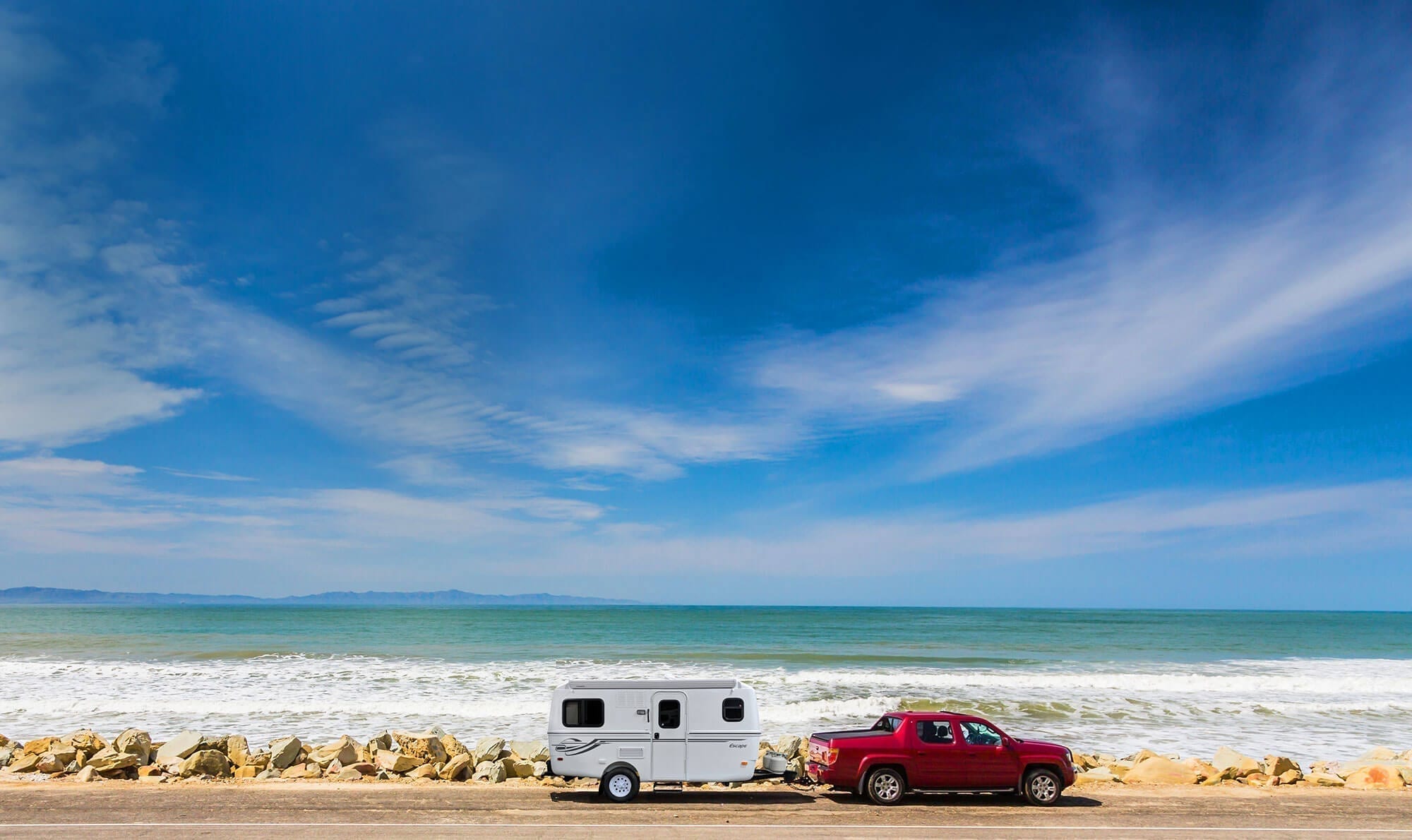 Get your trailer road ready
Confirm your vehicle and trailer are in excellent running condition. Inspect your trailer inside and out to make sure everything is in good working order from the tires and propane tank, to the stove and shower and everything in between.
If you're fairly new to trailer camping, take a few test trips with your trailer to get comfortable with not only towing and parking but getting everything setup including hooking up potable water, emptying gray water tank, setting up propane tanks, and anything else you'll need to do to get your camp in working order. It's also a good time to get any questions answered if you're unsure how something works. The more comfortable you are, the less stress you'll feel.
There are many online resources, including RV clubs, that can help you plan your new, full-time trailer camper lifestyle. Most have online communities of full-timers you can reach out to for suggestions to make sure your journey is a successful one:
Looking for an Escape Trailer?  Contact our team today for more information.
To receive our newsletter by e-mail, please click the "Subscribe" button in the footer below.