What You Need to Know Before Ordering Your Escape Trailer
Escape Trailer is a direct-to-consumer travel trailer manufacturer. Not only do we assist with the entire customization process to create your very own dream RV, but without the use of dealers, we work directly with you to provide a simple and efficient ordering and delivery process. Follow along to find out everything you need to know before ordering your Escape Trailer!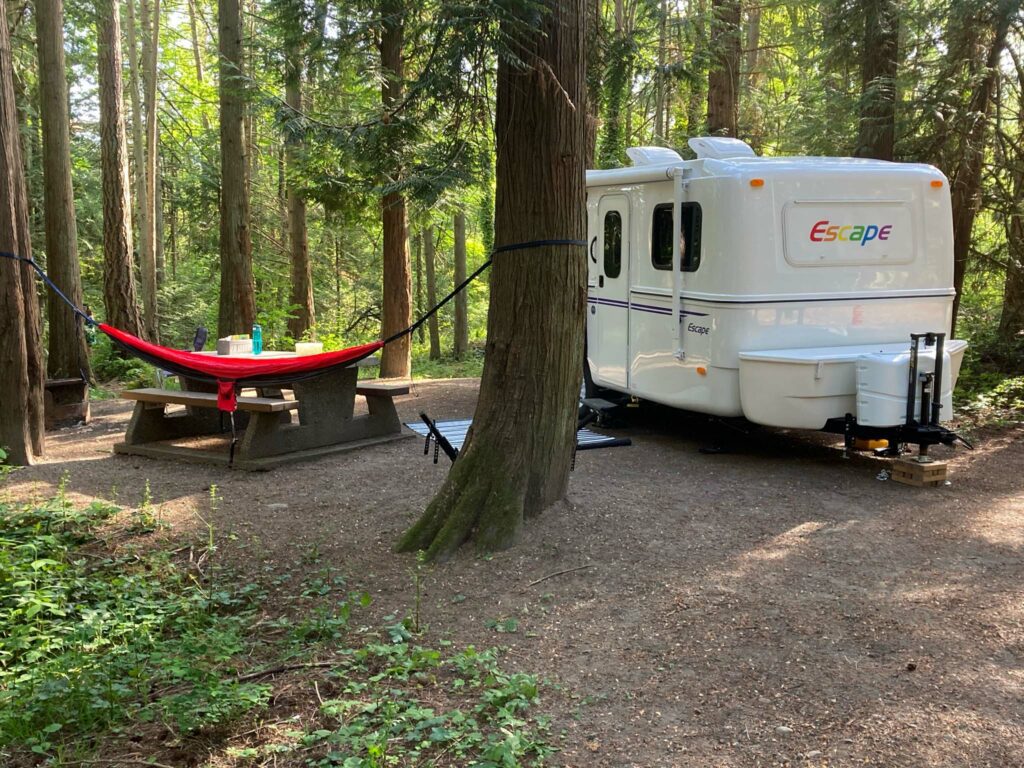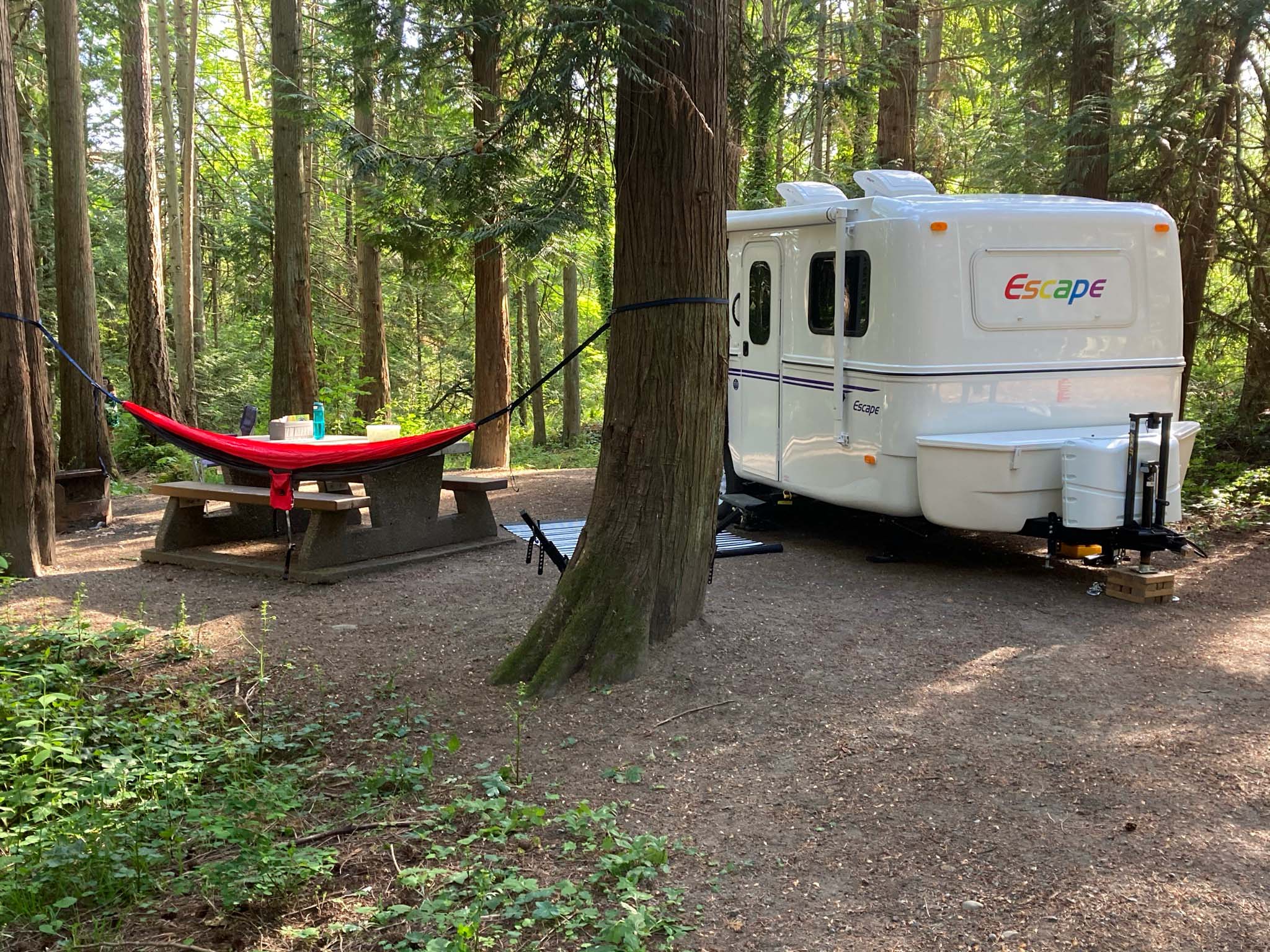 Deposit and Confirmation Process
Step 1: The Deposit
Securing your spot in the queue for production, we require a $2,500 deposit for Canadians and a $2,000 deposit for Americans. 
If you change your mind about this purchase, we offer a refund on your payment. However, it's important to note that there will be a small processing fee involved with this. This fee comes out to $200 for Canadians and $150 for Americans.
Within 5 business days of placing a deposit, you'll receive an email that includes information on the completion date and other helpful information to research your Escape Trailer.  
Should there be a 'date revision', you will receive an email with the option to choose an earlier completion.
Step 2: Preparation
Once you've put your deposit down and before we begin the actual configuration phase, this is a great time to begin reviewing our online series of orientation videos to get you familiarized with your customization options – including all of the standard and accessory features to your travel trailer. 
Throughout this preparation phase, it's also helpful to use our online tool to help you build your trailer and receive a price estimate. Please note that prices can change until sign off on your build sheet. We also help you out with towing costs with our handy vehicle towing calculator. For any additional support, you can refer to our Escape FAQ or contact us directly. 
Step 3: Configuration Start
Four-six months before your production completion date, our team will reach out to you to secure your purchase agreement. Your Escape Trailer expert will work with you to create a 'Build Sheet' which is the agreement that will include everything you want to see in your personalized travel trailer. 
Three months before your production completion date, we will have you sign off on this purchase agreement. At this time, all options are locked in and your deposit is now non-refundable.  
Once your Build Sheet is signed off, we will prompt you to decide your preferred possession date and location.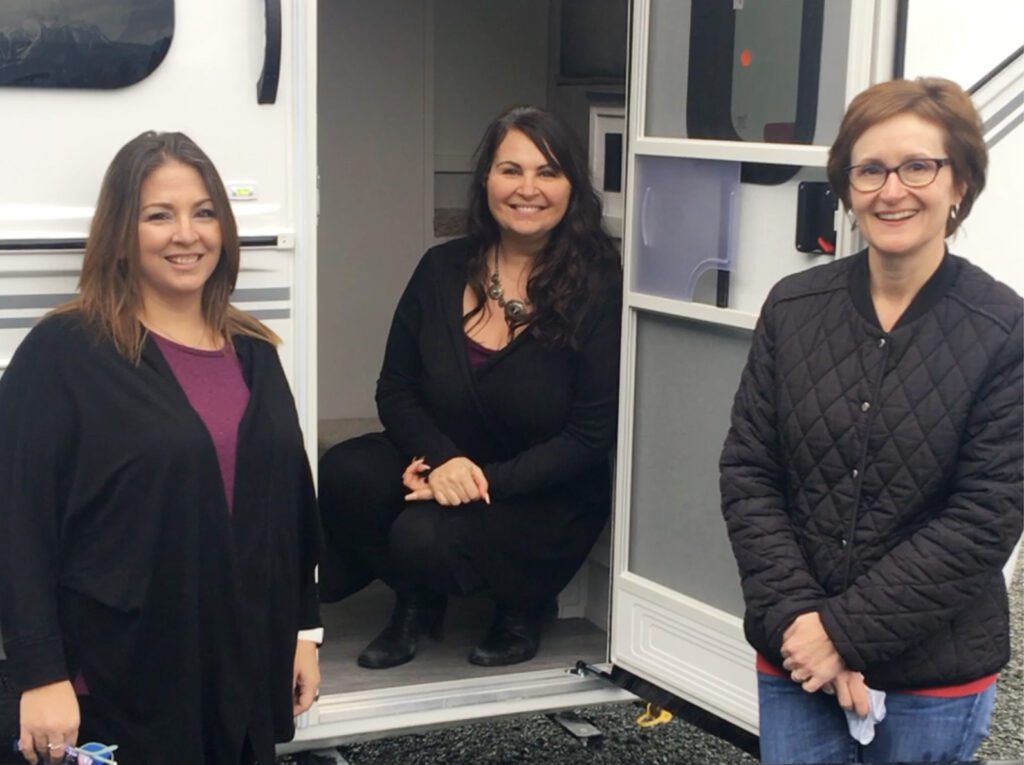 Getting Your Travel Trailer 
Step 1: Arranging Delivery or Pick-Up 
At Escape Trailer, it's all about your choice so we offer you a wide range of options that best suits your needs. No matter if you're Canadian or American, Escape Trailers offers convenient delivery or pick-up options for those coming from near and far! To give you enough time to select a delivery or pick-up option that's right for you, you will receive 1-month free storage from your completion date.
Canadian Options:
For Canadian residents, you can pick up your trailer at our Escape HQ location in Chilliwack, British Columbia. At this time, hub locations are not yet available in Canada. Instead, you can reach out to our team for a custom delivery quote. 
USA Options:
For US residents, you have the option of ordering your travel trailer to one of the many different Escape hub locations or by selecting a custom delivery location for an added cost. 
You may notice that the closest hub to our Escape site (Sumas, WA) offers a zero-cost delivery fee. This is an excellent pick-up method that USA residents can take advantage of rather than delivering to a hub site. 
While you are welcome to come to Escape to check out your trailer before it leaves the facility (ideally the day before exporting), you will not be able to drive your trailer across the US/Canada border. The reason that we export your trailer for you is so that you avoid paying the Canadian taxes.
 Step 2: Entering Production
Approximately one to two months prior to completion date, your Escape will enter production. You will receive an email notification. At this stage, the trailer shell is prepared and mounted to the chassis.
Step 3: Financing Options
For both US and Canadian residents, while we secure plans for delivery or pick up, we need to know if you're planning on financing your trailer. For US residents, this is an important initial step since this information will modify the customs paperwork to export your trailer. 
Step 4: Photos
Once the production process is underway, our team will send you various progress photos to keep you informed. We will share these photos on a daily basis through a shared folder. 
Step 5: Making Payment Arrangements
If you've selected a delivery option, we require payment to be arranged prior to exporting. If you've selected a pick-up option, you can pay on the day you arrive at Escape HQ to pick up your trailer. 
Currently, Escape Trailer does not collect US taxes (i.e. your local registration or government office). Although this may change in the future, until further notice from Escape, you must account for the taxes that you'll be paying for the registration and licensing fees for your trailer. This varies from state to state and is typically done when registering the trailer.
Step 6: Familiarizing with Ownership 
Now that your Escape Trailer is paid for and delivered, it's officially ALL YOURS! During this time, we recommend that you familiarize yourself with the ownership of your brand-new travel trailer. The Escape Trailer Owners Manual is an excellent starting point for basic questions along with the series of orientation videos. 
If you have any specific issues about your trailer, email our parts and services staff here.
Escape Trailer Warranty Policies 
Not only are our Escape Trailers built for you, but they are also built to last! Crafted for longevity, these trailers ensure maximum resale value. Our Escape Trailer Industry warranty covers your recreation vehicle (RV) for a period of two years from the date of purchase. This limited warranty covers any defect in materials and/or workmanship so long as the RV is used for its intended purposes of recreational camping. For more information visit our online Warranty Policy. 
To receive our newsletter by e-mail, please click the "Subscribe" button in the footer below.