Most Reliable Travel Trailer – Molded Fiberglass
When you invest in a life on the road, you want to be sure that you're not investing too much time and money in repairs, maintenance, and downtime. When it comes to a reliable travel trailer, a model that minimizes the most common pain points for owners will prove its worth in the long run. What issues do you want to avoid? Water damage, structural maintenance and repairs due to age, and mishaps from rough towing.
With all these in mind, a travel trailer with a molded fiberglass shell will likely be the most reliable choice on the market. In addition to the exterior, you also want to consider quality interior furnishings and finishes to get the greatest longevity out of your investment.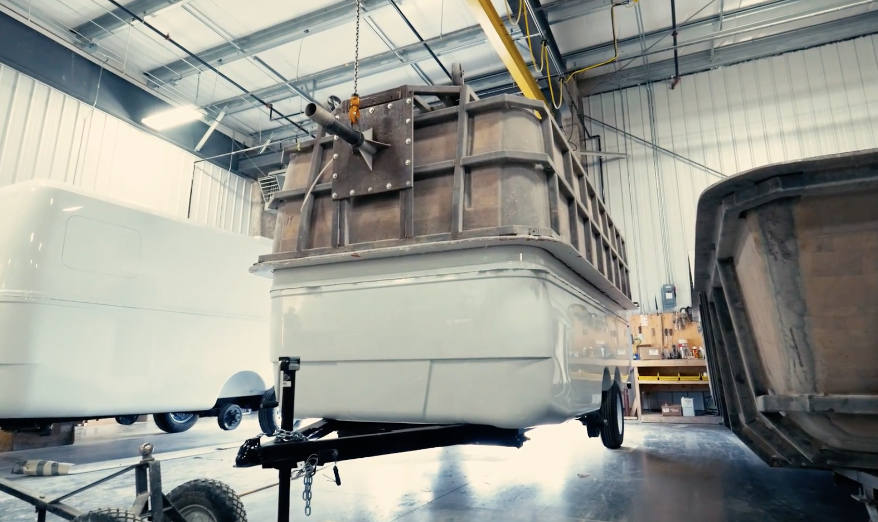 What is a molded fiberglass shell?
There are various approaches to RV manufacturing. The most common materials are wood, aluminum and fiberglass. Unlike traditional fiberglass RVs, which use a coating of fiberglass over wood, a molded fiberglass shell skips the need for heavy wood with seams. Instead, molded fiberglass shells are manufactured using a unique approach that forms larger, molded pieces with fewer seams.
A closer look at a molded fiberglass approach
Escape builds the exterior of their trailers out of two pieces of molded fiberglass. The fiberglass is sprayed into a mold, then allowed to set and harden. The shells are then attached and sealed, so that they become, for all practical purposes, one solid piece.
This eliminates seams and essentially eliminates the risk of water intrusion. That's why this technique is so often used to construct boat hulls–it's strong and water-right.
What makes molded fiberglass the most reliable option for a travel trailer?
As you compare RVs, it's easy to get lost in the wide variety of options (especially if you're a first-time RV buyer). This process becomes even more muddled by dealerships pushing to get the most profit out of every unit that leaves their lot. So, how can you rest assured that a fiberglass travel trailer will impress you with its longevity and ease of care?
A molded fiberglass shell is:
More aerodynamic, easier to pull through the air

Has fewer seams to leak

Cleaner looking

Easier to maintain

Better insulating for both heat and noise

Longer lasting

Better at maintaining its resale value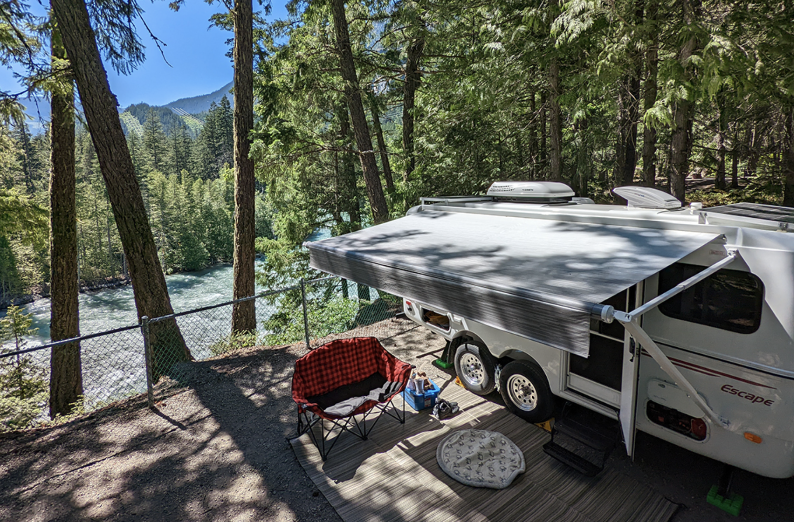 What else to look for when aiming for a reliable RV
In addition to a fiberglass shell, you will want to consider how the interior of your travel trailer will hold up over time. Interior renovations can be costly and cause structural issues, so investing in higher-quality finishes from the beginning will save you money and save you from stress in the long run.
Quality interior
A travel trailer that isn't well made just won't last as long as one that is. It is important to furnish the interior with well-made, high-quality components so they will last as long as the exterior.
Make it your own
Don't pick a company that produces trailers that all look alike. Look for one that has a variety of floor plans, options,  and will let you customize your interior. You will want to make your RV reflect you and your personality, and a trailer that is mass manufactured just won't let you do that.
Caring for your RV can extend its life
Once you buy your home away from home, you will want to take proper care of it.  Just a little extra work can go a long way to keeping your investment in top shape. 
Check and replace batteries when needed. If you notice any damage to wiring, fix that as soon as possible. Keep your awning clean and repair any minor damage before it becomes major. And check your tires regularly and replace them when needed.
An Escape Trailer requires little annual maintenance on the shell (a wax once per year is the bulk of the work). Every 5-7 years, owners simply check the silicone seals around the windows, air conditioners, etc. and reseal if needed. 
If you store your RV inside, protected from the weather, it will preserve the exterior, especially the roof. If you can't, at least buy a cover that will protect it from the sun's ultraviolet light.
When you're on the road, reliability is a must
Before you finalize an RV purchase, it's important to do your research. Understanding what to look for in a reliable travel trailer is a great start. You also want to look into the reputation of the RV manufacturer as well as customer reviews. A quick peek at the used RV market will also give you insight into how various brands maintain their initial purchase price.
If you have done your homework, you will end up with an RV that you love, and an RV that will be your fun and comfortable home away from home. 
Learn more about fiberglass travel trailers
To receive our newsletter by e-mail, please click the "Subscribe" button in the footer below.